Recommending ellaOne® as the most effective product
ellaOne® is the most effective oral emergency contraceptive at preventing pregnancy in the first 24 hours after unprotected sex, when the majority of women will present to a pharmacy asking for advice.
Comparative predicted estimates of the number of pregnancies expected if 1,000 women at risk used various forms of emergency hormonal contraception or nothing from 0-24 hours after UPSI.1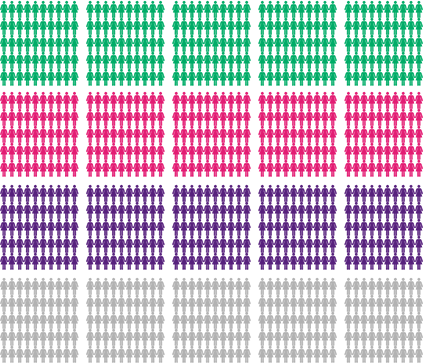 55in 1000
with no intervention
23in 1000
with levonorgestrel
Did
you
know?
Did you know?
87% of women present for emergency contraception within the first 24 hours11
EC taken within 24 hours of UPSI11
EC taken within 24 - 48 hours of UPSI11
EC taken within > 48 hours of UPSI11