Pandemic sees dramatic rise in stress-related smoking
Latest
Pandemic sees dramatic rise in stress-related smoking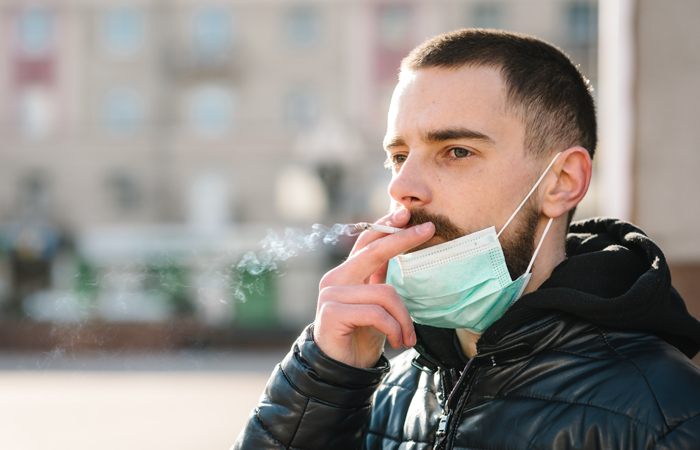 Just over half (51 per cent) of smokers are stress-smoking more since the beginning of the Covid-19 pandemic, according to new research from Mintel.

Overall, 30 per cent of smokers are smoking more regularly since the start of the pandemic and there has been a significant rise in young smokers, with 39 per cent of those aged 18-34 now smoking more regularly. A further 10 per cent of all smokers have started smoking again after quitting.

Vaping and the use of e-cigarrettes has also increased, with more than four in 10 (42 per cent) using them more regularly.

"The pandemic has elevated stress levels, and among smokers this has seen an increase in smoking frequency. And there is a lot to be worried about, especially amongst young smokers who have health concerns and financial woes weighing on their minds," said Roshida Khanom, a category director with Mintel.

Despite this increase, 65 per cent of Britain's smokers were worried about the Covid-19 virus posing a higher threat to people who smoke. A further 69 per cent said that their respiratory health is more important to them now than before the Covid-19 outbreak.

"Smoking is seen as a small vice especially during these times when there is little else to distract people," added Ms Khanom. "While the easing of lockdown restrictions will tackle loneliness and boredom, two factors that have boosted smoking rates, it will take more to reverse the habits developed during the prolonged periods of lockdown."

E-cigarette sales have continued to grow, increasing by an estimated seven per cent in 2020 to reach £214 million, Mintel said. In addition, the sale of nicotine replacement therapies (NRT) declined in value by three per cent last year to an estimated £144.1 million.

In response to the results of the research, Hazel Cheeseman director of policy at charity Action on Smoking and Health (ASH) commented: "The pandemic has been a wakeup call for many of us about our health. A million smokers were galvanised to quit during the first lockdown, but as this research shows, some will have relapsed and those who didn't stop may now be smoking more. Every smoker should know help is out there to stop and, that although quitting can be stressful to start with, after only a few weeks ex-smokers experience improved wellbeing as much or greater than if they were taking anti-depressants."
Sponsored
Sponsored education
Safely recommend the most effective laxative for every customer with constipation
Sponsored education
With research suggesting a possible link between COVID-19 and EPs, make sure you're confident discussing EPs and their treatment with customers
Record my learning outcomes