Pharmacy life
A motivated manager
Jackie Horne has led her pharmacy team through the hardships of lockdown, motivated by the desire to provide the best service possible for the customers in her community
1 October 2007 was a special day in the life of Jackie Horne: it was the day she started working as a sales assistant in LloydsPharmacy.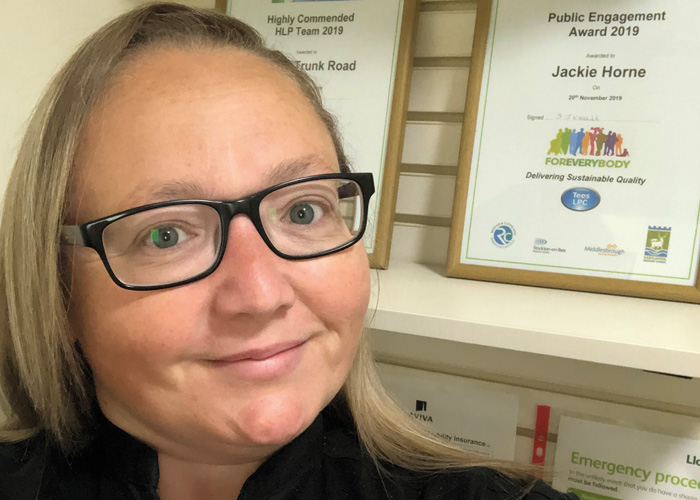 Having had no experience in community pharmacy before, Jackie said she wanted a challenge and a change. So she left behind a 15-year career in retail, but carried forward her passion for people – an aspect of her previous role she loved. Jump forwards and Jackie is now the non-pharmacist pharmacy manager and a pre-registration trainee pharmacy technician at the same branch in Middlesbrough. Her passion and dedication to the role is clear from how enthusiastically she talks about every aspect of her job, especially her love for her team and customers.
And it was with this attitude that Jackie has been leading her team through the Covid-19 pandemic, all the while aiming to maintain the best level of service for her customers. She's definitely found the challenge she was searching for 13 years ago.
Adapting practices
For many pharmacies, the Covid-19 pandemic has made workloads skyrocket and forced new practices to be implemented. "The first month in the pharmacy was crazy; it was manic," explains Jackie. "Naturally, we became busier as the doctors' surgeries closed their doors and the first point of call was pharmacy."
But going into the pandemic, Jackie says her spirits remained high: "I was still a manager leading an awesome team; we just needed to adapt for Covid and regulations." This included allowing only two people into the pharmacy at a time, maintaining a two-metre distance, wearing PPE and cleaning and sanitising the whole pharmacy regularly.
On top of this, Jackie has adapted how her team work day to day. "Whatever we need to do, providing we can do it safely, we do," she says. This involves the team delivering medication themselves, conducting consultations over the phone and using a new queuing system for customers collecting prescriptions.
The aim was to make things more efficient and safe for customers and staff. Jackie herself would go out to speak to customers queuing outside to prevent them from growing anxious and scared that they were not going to get their medication. "I did not want those customers who were waiting outside to feel ignored. I would go out and liaise with them and find out what they needed," she explains. "If it was a prescription, I'd take that into the store so that when it was time for them to come in, the girls literally had to check the name and the vitals. We had a fair few complements on how efficiently that worked."
The pharmacy also amended its working hours, opening an hour later, closing for lunch and closing an hour earlier, which really helped the team. "The amended hours allowed us to catch up with everyone and breathe," says Jackie. "We were just as scared as the customers, but we didn't want them to see that."
Whatever we need to do, providing we can do it safely, we do
Customers at heart
Keeping customers calm was key, according to Jackie, and having worked at the pharmacy for so many years, the good relationships she'd established made this all the more easy. "I think customers were anticipating that pharmacies were going to close and were anxious about where they were going to get their medicines from," she explains. "I know a lot of the customers very well. I love my job. I love having conversations, listening to them. People come in and ask for a private word and it is not even about medication or pharmacy."
But having these close relationships can also prove tough at times. "Sadly, on the flip side, we have lost people due to Covid and being as close to the customers as I am, it does affect you personally," Jackie says. "What we are doing is unique and it is so sacred, and to go home to your family on a night and think how you have helped somebody in that day means so much."
Alongside supporting her regular customers, Jackie has had to think about maintaining the high level of service the pharmacy provides with an expanding number of new patients. "Not only did we have our regular patients, but we were getting a lot of new prescriptions for patients that we had never come across before. So that first impression was vital because if they liked the service then that would warrant a stay on their behalf. We have kept some customers due to our customer service and I do fly the flag for that – we have an amazing team," Jackie enthuses.
Whatever we need to do, providing we can do it safely, we do
A hub of support
This desire to provide customers with a great service extends beyond the realms of the pharmacy walls, too. Just recently, a customer who lives in a bungalow nearby was flooded and the family lost everything. The mother cares for a disabled daughter and was a customer at the pharmacy. Jackie instantly started planning how they could help, demonstrating her kind spirit. "It hit us as a team hard because we service this family, so it was personal to us. I spoke to the area manager and we have set up a sort of funding area in the pharmacy if anyone wants to donate to this family. We are accepting items of clothing for the children, anything that any of our customers wish to donate."
And it is not the first time Jackie and her team has helped the community in this way. They are constantly thinking of ideas for how they can fundraise for various causes. In the past, they have dressed as superheroes and baked cupcakes to raise money for Alzheimer's disease and even had a treadmill in the pharmacy as part of a 'Run26' fundraising scheme for Diabetes UK.
This particular fundraising challenge was taken on after Jackie's daughter sadly died from type 1 diabetes in 2018 after slipping into a diabetic coma aged just 20. Together, the team raised £6,000 for Diabetes UK and actively promoted the diabetes testing service LloydsPharmacy provides. Jackie praised her team members for their support, especially during this difficult time. "My team are – I am biased – but my team are the most supportive team that I could ever have wished for," she says.
It is clear this tight-knit team support both their community and each other. Made up of 10 members, the team is known to everyone as #TeamTrunk – a nickname dreamt up by Jackie over seven years ago when they had a team 'family tree' on display in the pharmacy. "My team are unreal, I can't praise them enough," she explains. This supportive unit has been maintined and built upon throughout the Covid-19 pandemic, even though three team members had to initially go into self-isolation. "I'm not saying it has been plain sailing, because it hasn't, but it has been amazing having this robust team who have sucked it up and dealt with the workload, even with three off."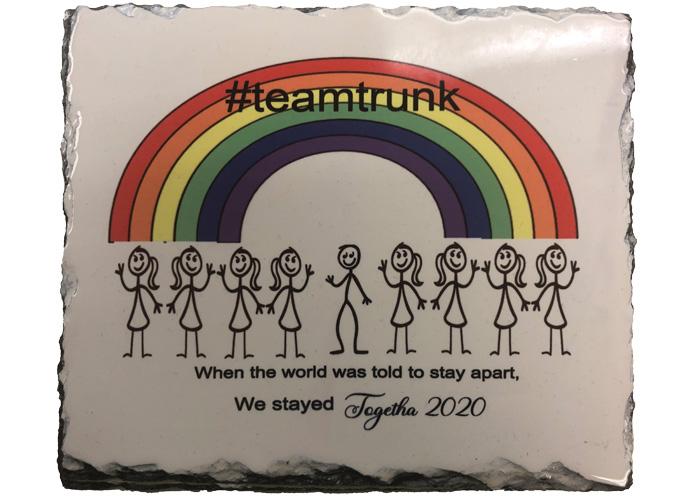 Lockdown lessons
Moving forward, Jackie says that her future plans for the pharmacy have been influenced by feedback from customers. She has found that throughout lockdown, a lot of people have confessed to eating very unhealthy diets, with lots of snacking leading to weight gain.
She plans to focus on healthy eating to support those customers "just to make sure that, once restrictions have lifted, everyone who needs to think about healthy eating has got somewhere to go for advice".
Jackie adds: "We are going to set up a little information area to do with healthy eating, blood pressure and diabetes – getting levels checked and getting everybody back on track."
Sponsored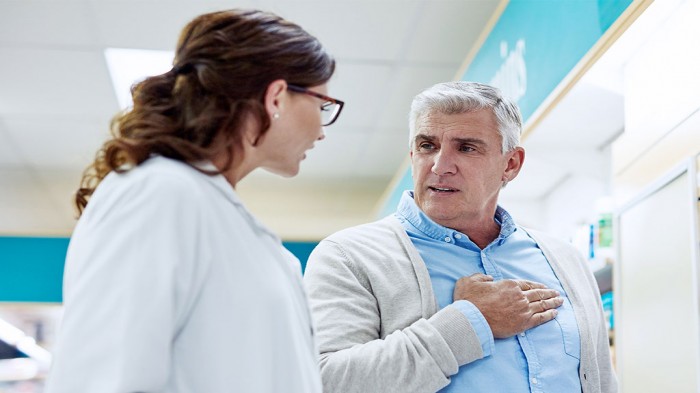 Sponsored education
Discover the key benefits of Guardium so you can recommend this PPI with confidence to help ease heartburn and acid reflux symptoms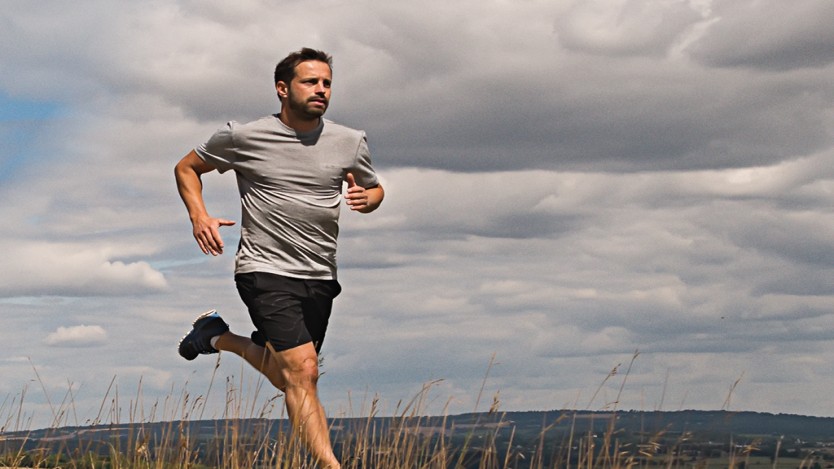 Sponsored education
Make the right recommendations to support customers to stop smoking
Record my learning outcomes