Pharmacy life
All change
Well's Highgate store has undergone significant changes recently, and Charley Young has been a part of every stage of the transformation
It's been a busy few years for Charley Young, who joined the team at her local Co-operative pharmacy two years ago. She stumbled across the job after her father sadly passed away and she felt it was time to sell up their family company and find herself a new challenge, which pharmacy has certainly provided.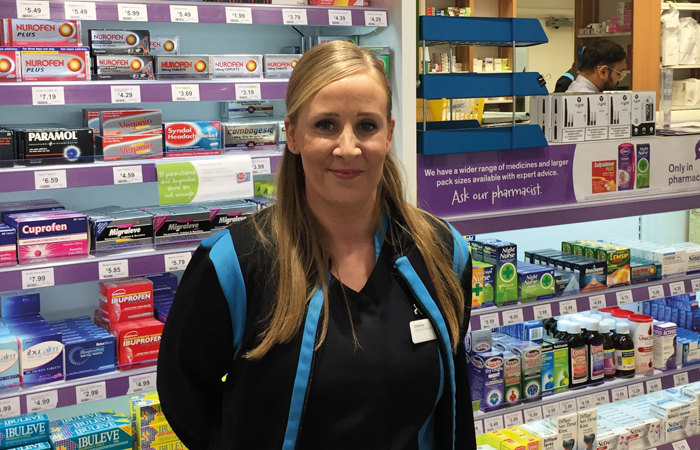 Pharmacy has offered Charley a new career, and in her two years she's already seen immense changes, as the Co-operative pharmacy she joined transformed into the Well pharmacy it is today.
One step at a time
Pharmacy had always been an area that Charley was interested in, so when she saw a job advertised in store, she decided to enquire. "The manager at the time gave me a brief low-down about what I would be doing, and I got an interview," recalls Charley. "Luckily, I got the job. I've been here for two years now and I'm still really loving it."
Starting out as a medicines counter assistant (MCA), Charley was passionate about building her knowledge base and as she learned more, it spurred her on. "When I did my MCA course, there was stuff that I wasn't aware of, such as what different people should and shouldn't be taking," she explains. "There are so many aspects to medication, I just like to constantly learn about it so that I have the knowledge and the confidence to advise people."
With the support of her manager, Charley decided to take the next step on her career ladder and set about completing the NVQ level two dispensing assistant course. Earlier this year, she was thrilled to hear that she'd passed and she's now one of two dispensing assistants in the pharmacy, working alongside a pharmacist and two MCAs, one of whom will soon qualify as a dispensing assistant too.
Pharmacy life
Charley's responsibilities are varied, depending on whether she is in the dispensary or focusing on retail. "I've been doing the late shift for the last few weeks, so I'm cracking on with the dispensary side, getting all our stock put away, doing our owings, chasing up any prescriptions that need to be chased up or queried, helping to serve on the tills and providing our customer service and giving loads of
OTC advice," she explains.
The local community is big but close-knit and Charley believes this is an important part of the pharmacy. "I live two minutes down the road and I've grown up around here since I was 11, so I know most of the customers who come in on a first name basis," she says.
Charley loves this friendliness and informality, which isn't just confined to within the pharmacy's four walls. "I'll be walking down the street and customers will shout 'Charley, is my prescription in?'," she says. These strong relationships, coupled with her customers' confidence in her advice, have boosted Charley's own self-confidence, which has become evident in other aspects of her work.
The Well pharmacy group recently developed a partnership with the Stroke Association, and the Highgate store is involved with fundraising and educational awareness. This partnership has really helped Charley to consolidate her knowledge about stroke so that she is now aware of the warning signs and can pass on this information to customers.
Charley has also enjoyed getting involved with other health awareness campaigns, such as Stoptober. "Being a smoker myself and having tried the vape, I can give people personal experience about which might be best and that gives them extra confidence in me," she explains. "And in the dispensary, we've got the tablets and we can advise people to maybe speak to their doctor if they're struggling," Charley adds.
A new way of working
As well as her dispensing assistant training and keeping up to date with new products and the pharmacy's SOPs, Charley has completed Well's Customer Service and Store of the Future courses, the latter being linked to the store's redesign and new retail concept.
"I was here when it [the pharmacy] was a Co-op and it [the change] made a massive difference," says Charley. "It's a lot brighter and more welcoming, even to the point of our uniforms changing – we seem to stand out a lot more now," she explains. "Before, it was a bit doomy and gloomy, which affects you and the way you work. But when you've got something new and the whole team and head office are involved, it uplifts your spirits. It was a big thing to see what new lines we had coming in and what we could learn about. Although our products have gone down a few lines, it seems like we have more to offer. It's the quality of what we can offer that matters now."
One of the main additions to the pharmacy was the health kiosk, which gives customers a free-of-charge health check, including blood pressure, BMI, weight and body fat measurements. "The health kiosk has helped people massively," says Charley. "It's so popular. We get regulars who come in at quarter past nine and they're straight in the kiosk – hello, goodbye – and then they're out. People who are on medication for blood pressure come in and can check it in the kiosk themselves. It's really good."
The new store concept also introduced a new way of working for the team, with the focus now firmly placed on providing a convenient shopping destination for all of their customers' health and wellbeing needs. "We split the shop into four sections," explains Charley. "The wellbeing section and the
baby section are mine, but if I'm off, someone will cover that section, making sure that all the price changes are done and our plans are all up to date. We all cover each other and muck in."
Dreaming big
Thinking about the future, Charley has no intention of leaving the pharmacy. "It sounds cheesy, but I love working here," she enthuses. "I've asked if I can do the level three technician course to push myself and learn more about the job. It's a big commitment but I definitely want to do it. I think that if I'm going to be here – and I'm not planning on ever leaving – why not push myself as far as I can go?"
There are so many aspects to medication, I just like to constantly learn about it
Sponsored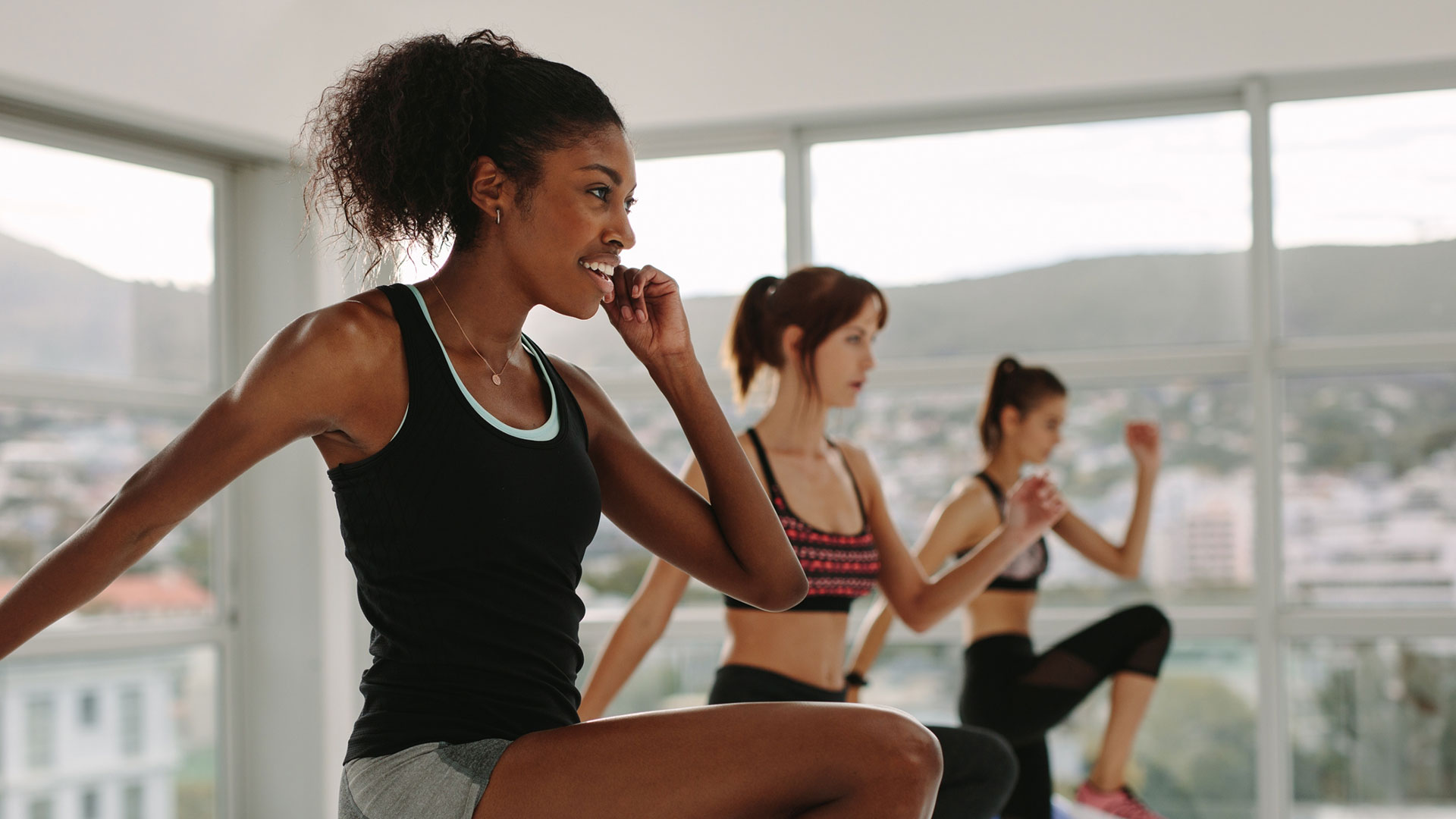 When customers come to your pharmacy with joint pain associated with osteoarthritis or joint wear and tear, it may mean they have reached the point where their quality of life is being impacted.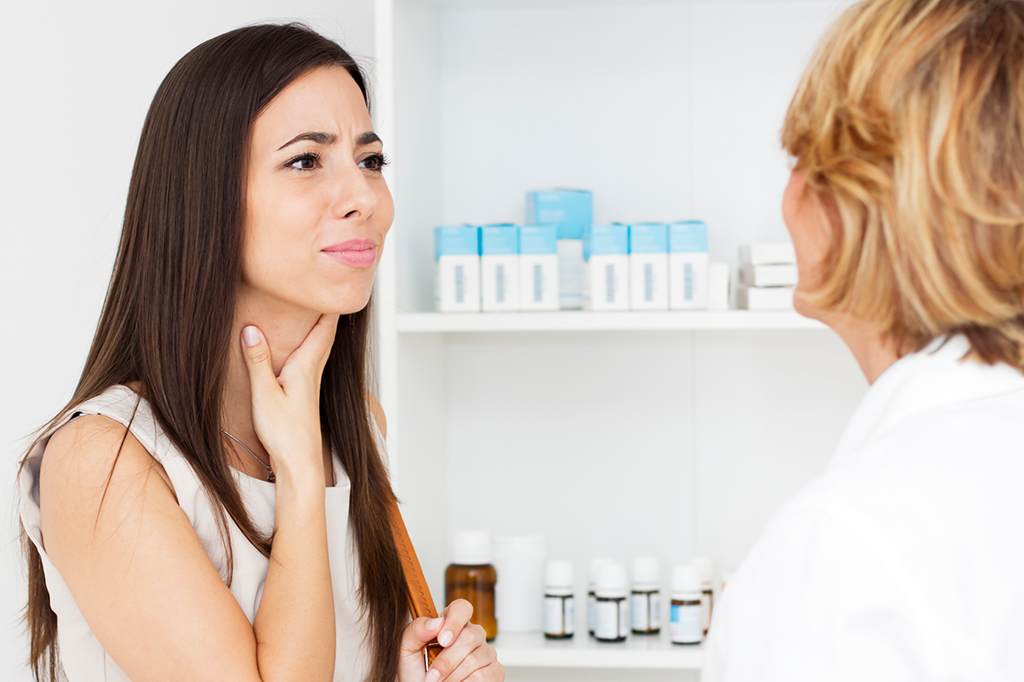 This module will help you to understand and educate customers about the risks of antibiotic resistance, and recommend products to help them effectively manage their sore throat symptoms.
Record my learning outcomes
Pharmacy life
Inspiring stories related to health, fitness and the pursuit of wellbeing