An exceptional apprentice
Pharmacy life
An exceptional apprentice
An apprenticeship opportunity at LloydsPharmacy presented Lacey Garrett with the challenge she'd been looking for and she's loving every minute
In November 2016, Lacey Garrett embarked on a new challenge to be an apprentice dispensing assistant at LloydsPharmacy, Rustington, West Sussex.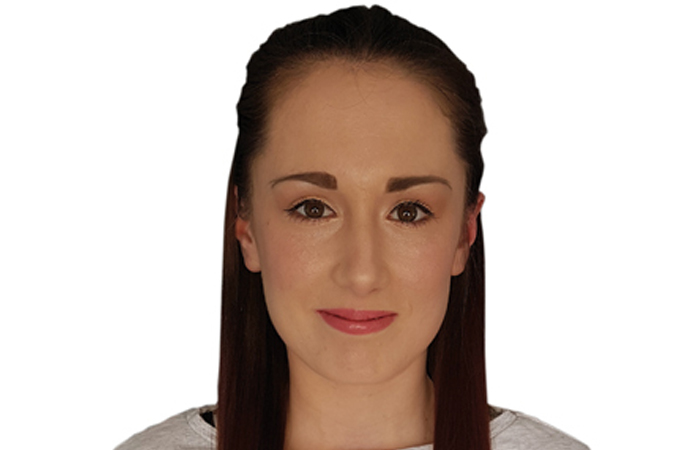 The opportunity came at just the right time for Lacey, who had suffered a few knockbacks in her search for the right job, but perseverance and positive thinking definitely paid off. "I'd had a few let downs and I hadn't been getting jobs from other interviews, but finally I saw this apprenticeship with LloydsPharmacy advertised on a jobs website and I was really keen – I loved the sound of the job," Lacey explains. "I thought it would be good to learn while I work, get paid and then have a job at the end of it."
After applying online, the LloydsPharmacy head office got in touch and offered her an interview with Susie Ogden, who is now Lacey's pharmacist manager. "She said I sounded bubbly, keen and eager to get on with the job," says Lacey. "And I've finally been able to give myself that kick and do a good job."
Now, almost six months into the role, Lacey has become an important asset to the pharmacy team as well as her community.
The next step
Science wasn't Lacey's favourite subject at school, or necessarily her strong point, but a B-tech Level 2 in health and social care established her interest in healthcare, and a pharmacy apprenticeship seemed like the ideal next step.
"Health and social care is all about what elderly people go through day-to-day and about working around their medicines – it's about finding solutions," says Lacey. "It was a really good starting point for pharmacy and I wanted to progress from that and develop those skills further, which being in the pharmacy really lets me do."
Throughout the 18-month apprenticeship, which is run by Buttercups Training, Lacey will complete regular modules and assessments while working in the dispensary collecting prescriptions and labelling and counting medicines, amongst other responsibilities.
This is all still to come for Lacey, who is yet to start this main part of her apprenticeship, but she has already got stuck into many other aspects of pharmacy life. Lacey explains: "Day-to-day, I'm on the counter handing in prescriptions and I do the odd prescription in the dispensary – yesterday was my first – picking the right product and checking it with the pharmacist. I'm also filing the prescriptions away, checking stock levels, and giving self care advice."
It's this interaction with customers that Lacey really enjoys and, despite being new to pharmacy life, she's been able to pick up plenty of knowledge and tips from her colleagues about how to offer the best service she can.
"I ask the WWHAM questions and if anyone asks for a P-medicine behind the counter, I ask if it's for them, are they on any other medication, check whether they're over 60 or under 16 and so on to find out if it's suitable," she explains. "If a product is cheaper to buy over the counter or with a prescription then I can advise, or if someone has a nasty cough I give information like if it persists for two weeks or more go and see the GP – just things I've picked up from colleagues."
Part of the team
It's these supportive colleagues that have made the start of Lacey's pharmacy career so enjoyable. She says: "There are eight or nine staff and we have banter sometimes but always get work done and it's really lovely to work with them all. They're very supportive, so I want to be a dispenser in this pharmacy long term. My manager has said she doesn't want to lose me when this apprenticeship is over, which is really nice."
And it's not just her colleagues who are complimentary, as positive feedback from customers is also commonplace at the Rustington branch, explains Lacey. "A man came and said to my manager that he wanted to give me praise for being really good at keeping on top of his prescription," she enthuses. "He explained that I always kept him in the loop and told him everything I heard from the doctor and when it would be out for delivery – he was really pleased with the service he got. He came in to reassure me that I'm in the right job."
Lacey's current focus is completing her apprenticeship to the best of her ability, but she says Susie is also keen for her to complete the online Dementia Friends training too, which she's looking forward to starting.
Commenting on Lacey's progress, Susie says: "I think Lacey has had a fantastic start to her apprenticeship. It is a delight having her work in my branch – her energy and enthusiasm has had a wonderful impact on the rest of my team."
Susie adds: "She has such a natural ability to make our patients feel looked after and cared for that she is growing quite a fan club! I have had several customers comment to me that her friendly smile and helpful manner have brightened their day. I strongly believe that with such a positive attitude and willingness to learn and change throughout the course, she will achieve whatever she puts her mind to."
He was really pleased with the service he got. He came in to reassure me that I'm in the right job
Sponsored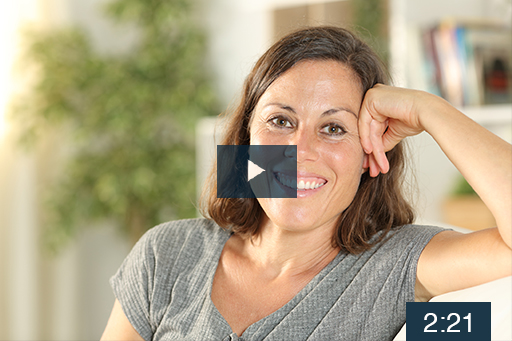 This video will guide you through a consultation with Michelle, a customer with very dry skin, and help you recommend suitable products to help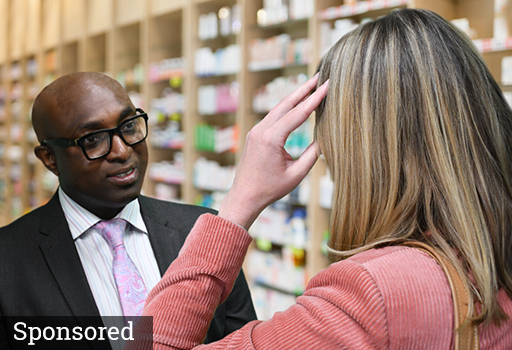 Explore our detailed case studies to help understand how to advise customers on different causes of pain.
Record my learning outcomes
Pharmacy life
Inspiring stories related to health, fitness and the pursuit of wellbeing