From strength to strength
Pharmacy life
From strength to strength
In Golders Green, a busy suburb of North London, there's one name that stands out on the high street: Warman-Freed. A pillar of the community for more than 50 years, the pharmacy has undergone significant change over the last 18 months and is now stronger than ever
In 2014, OTC company Omega Pharma acquired the well-known Warman-Freed Pharmacy in Golders Green, North London, and embarked on a journey to discover the inner workings of a typical community pharmacy and improve how it operates.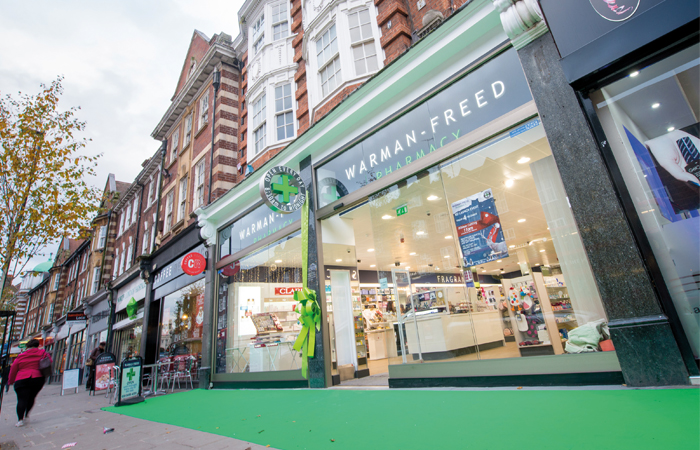 The first-hand insights collected from this 'learning pharmacy' – the UK's first – were used as a basis to remodel and restructure the pharmacy to provide the best possible experience for its customers. In due course, it is intended that these insights will be shared with the industry to positively influence patient care.
Led by general manager Farah Ali, the team first got to work on key areas for development – most notably staff, training, store layout, product offering and service provision. "The first three months were very much about identifying the team that we had, where the team was at, where the lack of capabilities were and what we needed to add to the team for us as a pharmacy to progress and develop," explains Farah. "We had one healthcare assistant and a pharmacist who basically ran the pharmacy, which is very imbalanced due to the fact that as a healthcare business, a lot of our customers require advice and further information regarding healthcare elements rather than just retail alone."
To redress the balance, Farah concentrated on creating a blend of pharmacists, dispensers, healthcare assistants and retail staff. This has meant training existing staff to fulfil these new roles as well as recruiting new people. "From the original 23 staff, I've still got 10 and these 10 have developed and progressed so they've gone from retail assistants to either become healthcare assistants or supervisors," Farah explains. "Healthcare pharmacy is a very different set up to retail. You need specialisms and you need people to be able to not only have confident conversations, but also to give good advice, and training goes hand in hand with that."
Time for training
One of Farah's main priorities is her team, and so their training is at the forefront of Warman-Freed pharmacy life. "I personally did a lot of work at the beginning really just to understand my individual members because not everything works for everyone. Some people will be working better with one-to-one, some people are IT savvy and will want to do everything online, some people are still old school like me and like paper and pen," Farah explains.
Gaining this understanding of her team meant that Farah could tailor training and development so as to build their confidence and help them achieve their potential.
Wherever possible, Farah tries to organise team training sessions as she thinks these are most effective. "You have maybe three or four people within a group and they feed off each other and you learn off of each other," she says. "I think sometimes that's the best way, especially if there are questions or role plays to be had."
The team also utilises external tools and resources, and Farah encourages participation in external events within working hours.
All change
As well as progress behind the scenes, the pharmacy itself has undergone a transformation. Previously, the health counter and dispensary had been hidden. "Customers really had to search and find where pharmacy was," explains Farah. "And services too – as a pharmacy, we weren't positioned to deliver services effectively. Our consultation room was not fit for purpose. It didn't offer the pharmacist or the patient the environment to be able to have a confidential conversation."
The refit has allowed Farah and her team to reposition and revitalise these elements, bringing the pharmacy forwards in the store and adding two good quality consultation rooms. The retail space has also been reorganised. Although it had previously been attractive, it had its challenges, such as GSL medicines being behind the counter. "You would expect to be able to walk into a pharmacy and select some medication yourself and then speak to a healthcare assistant or pharmacist to get some further advice," says Farah. "In our pharmacy, we found that everybody just had to come up to the counter and queue up, even for a pack of paracetamol."
The retail space now has a more logical layout. "We've got rid of a lot of physical barriers that were there like the counters and heavy worktops and made it a bit more streamlined," says Farah.
All of the changes mean that the pharmacy is a lot more forward-facing, interactive and accessible. "Most importantly, it supports the customers' needs," says Farah.
As such an integral part of the Golders Green community, there was a lot of interest in the Warman-Freed refurbishment and, overall, feedback has been positive. "Initially there was some hesitation," says Farah. "Some of the older members of the community and the ones who had known the pharmacy from the 50s were saying 'why are you changing it? It looks perfectly fine, it looks good and you're spending a lot of money – are you going to increase your prices to pay for the refit?' But it was just about talking to them and letting them know the reasons for change."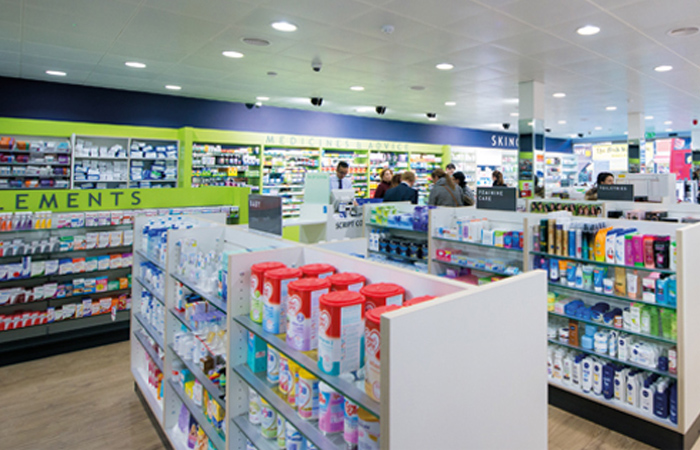 Motivation is key
In a time of change, a team's motivation can be the difference between a turbulent or successful transition and for Farah, keeping staff informed was the key to success. "From where we were to where we are, along the process, I've always been very keen to be open and honest about how we're performing and what we're doing," she explains. "I think giving people visibility about what's going on is a great motivating tool."
Positive communication and regular feedback has also proved to be a boost for Farah's team – and that includes providing regular feedback and making positive observations. "I think that's really important because if as a member of staff you're not encouraged or you're not given feedback, you don't know how you're doing and you don't know how you're developing," explains Farah.
When it comes to training sessions, Farah has a simple, yet effective way to motivate her staff: biscuits. She's a firm believer that having relaxed sessions with refreshments means staff feel that training isn't a tiresome, additional pressure – and it just so happens that it's a conducive way of learning too. "I think as a manager you have to be motivated yourself in order for the team to be motivated," says Farah. "I believe that if I can instil that motivation through my ways of working, hopefully my team will engage in that as well."
Customer care
Warman-Freed prides itself on exemplary customer care, and its 8.30am to midnight opening hours, seven days a week, is just one way in which it differentiates itself from competitors.
With four other pharmacies within a couple of hundred yards on the high street, Warman-Freed has to stand out. "We've got a great offering from retail to healthcare and our P med wall is probably the most extensive within our local competitors," says Farah. "I value myself and my team as individuals who understand customers and we really focus and hone our strengths on customer service and ensure that we go the extra bit. That doesn't necessarily mean selling extra or pushing extra, it's just identifying who our customers are, and understanding and addressing their needs. That can be anything from simply ensuring that we've got enough seating to ensuring that we are able to deliver medications as and when the needs of the customer require."
In order to provide the best possible customer care, Farah looks for certain qualities in her team members, although she acknowledges that everyone has different skills to offer. Communication skills and enthusiasm are two prerequisites. "I'm quite a happy person, and I think it's also quite important for my team to be happy individuals," Farah explains. "If you walk into a pharmacy, generally you're not feeling that great; you've probably been quite unwell and you just want to see a happy face. I think that can really make a difference to someone and add such value."
Looking ahead
Despite the pharmacy's many positive developments, Farah isn't complacent, especially with the impending pharmacy cuts looming large on the horizon. "What the announcement of these cuts does is make you really look at your business and your team and say you know what, we're going to fight for it," she says. "I believe that there is enough capability within our locality to serve the community and we've got a position to offer."
Farah's main strategy going forward is service provision. "People don't have access to healthcare in the way that we used to, so doctors appointments, for example, can take weeks. And pharmacy does have training, we have got knowledge and I'd love to be able to contribute to that awareness so that at a local level, my community understands that Warman-Freed is there not only because we dispense prescriptions or we sell items, but you could walk in and have a service that helps identify what your healthcare need is," she says.
The development of her team is also a continuing focus. "You can never have enough development, you can never have enough training and I always want to grow," says Farah. "So those retail assistants who become healthcare assistants, I'd love for them to become dispensers, the dispensers to become technicians and my pharmacists to become managers. Development and growth are going to be key for 2016. I am a business owner at the end of the day – I've got to make sure that it's a viable business."
A view from the shop floor
Pre-registration pharmacist Elizabeth Hammond (left) has worked at Warman-Freed for four years and has experienced the recent process of change first-hand. She says: "It's been difficult because change is always difficult, but I think that it's become a much more structured business. Everyone has defined roles and it's much easier to work now as opposed to how it was before.
"We've got the odd one or two customers saying 'the old one was much better, it reminded me of my childhood' but we've moved on since then… I think most people realise that the change was due and that we can function much better as a business and serve them better now."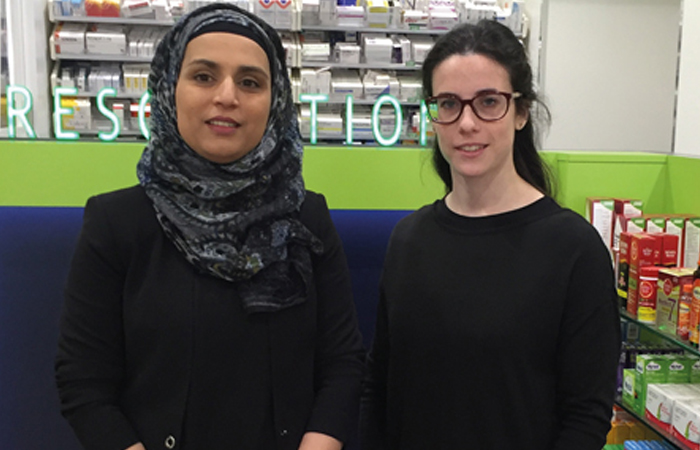 You can never have enough development, you can never have enough training and I always want to grow
Sponsored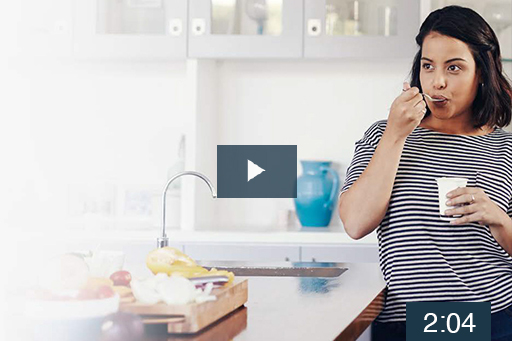 Learn about the crucial role of gut bacteria and how a healthy microbiome can support daily digestive health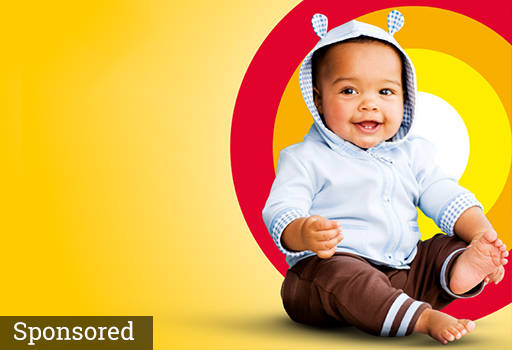 Get to grips with the current guidance on managing fever in children and how antipyretics can help, and discover products you can recommend.
Record my learning outcomes
Pharmacy life
Inspiring stories related to health, fitness and the pursuit of wellbeing