Campaigns
Ask Your Pharmacist Week
Community pharmacy is ideally placed to help raise awareness of countless public health messages and there are plenty of opportunities throughout November, starting with this year's Ask Your Pharmacist Week
The annual opportunity for community pharmacy teams to highlight all the brilliant services they provide is back.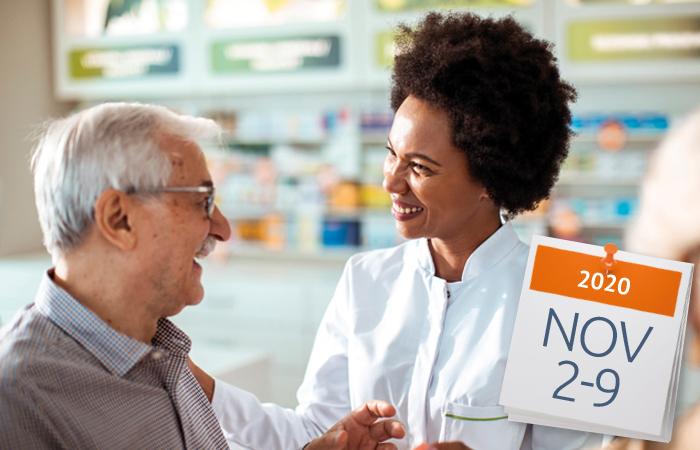 Ask Your Pharmacist (AYP) Week will run from 2-9 November 2020 and its organisers, the National Pharmacy Association (NPA), says now is the time to showcase the services pharmacies provide and demonstrate how community pharmacy teams work with and alongside other health service providers, such as GPs and nurses, to deliver patient-centred care as part of a broader healthcare system. This is especially pertinent as healthcare services continue to feel the ongoing effects and repercussions of the Covid-19 pandemic.
Showcasing services
In 2019, AYP Week focused on ambitions outlined in the NHS Long Term Plan and the new Community Pharmacy Contractual Framework (CPCF). The NPA said it wanted to project the idea that community pharmacists are suitable professionals to provide clinical advice and make pharmacy the first port of call for minor ailments and other aspects of health too. Now, a year on, it is important for the whole pharmacy team to continue to deliver and expand upon this message.
While healthcare services across the NHS have felt the strain of the Covid-19 pandemic and had to step up to new ways of working, community pharmacy has felt this shift to a great extent as other primary care services, such as GPs, shut their doors.
In fact, people in the UK increasingly turned to community pharmacies during the Covid-19 pandemic for health information and advice on how to self care, according to an online study by market research company Ipsos Mori on behalf of Johnson & Johnson. It found that some 57 per cent of UK adults aged 16-75 years approached pharmacies for advice on over-the-counter products. That rose to 68 per cent for 45-54-year-olds.
But although community pharmacy has continued to show itself to be an essential service, there remains some confusion about its role within the healthcare system.
Better together
According to an opinion survey conducted for the NPA in June 2020, only 29 per cent of people are "definitely aware" that community pharmacies are part of the NHS, despite them being the most frequently visited NHS healthcare access point.
In order to help raise public awareness that community pharmacies are part of the NHS, the theme of AYP Week 2020 is 'Your local pharmacy in the NHS family'. This will maintain the 2019 messages that included pharmacy as a first port of call for health, but also continue to build and establish the idea that community pharmacy is an NHS healthcare provider and encourage more people to use the wide range of services they deliver, including the support and advice available for a whole range of physical and mental health issues.
"Pharmacies are sometimes regarded as a side-show to the NHS rather than as central to the action. That is beginning to change, especially in the light of the coronavirus pandemic during which pharmacy teams have worked unstintingly on the health service frontline," says Stephen Fishwick, head of communications at the NPA. "This year's Ask Your Pharmacist week is a chance to further embed in the public's mind the idea that community pharmacies are a key member of the NHS family."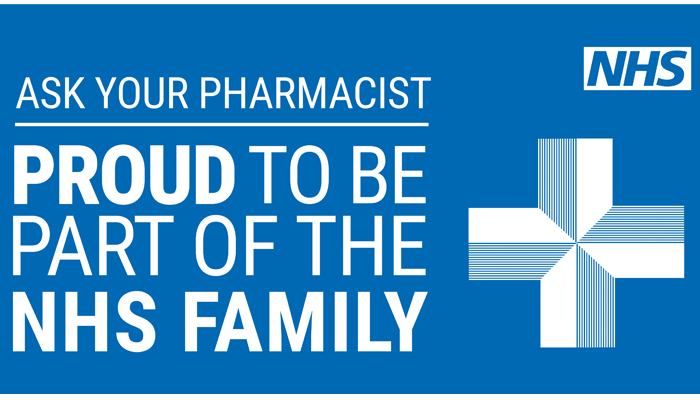 Playing a part
In preparation for AYP Week, the NPA is collecting case studies of integrated care where pharmacies demonstrate great teamwork within the NHS. "The better it's understood that community pharmacies are part of the NHS team, the more people will access NHS services in pharmacies and the stronger the arguments become for public investment in the sector," adds Stephen.
The NPA is therefore urging as many pharmacies as possible to participate in order to help increase uptake of NHS support in pharmacies; reduce pressures on other NHS and GP services, especially as the pandemic ensues; and boost positive publicity for their services and build their local networks.
A suite of free campaign materials, including posters and social media assets, are available to download, with more becoming available in due course. These resources will aid community pharmacy teams and stakeholders in delivering the key messages of AYP Week 2020 both in their pharmacies and across social media. Access materials and find out more about the campaign.
Sponsored
Sponsored education
This short video explores the myths around diarrhoea management so you can better support customers who are affected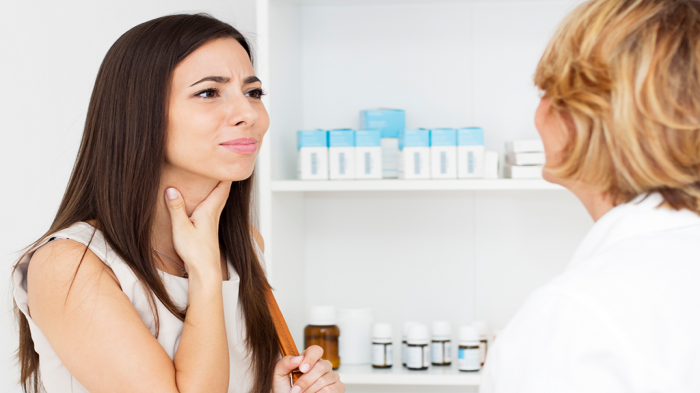 Sponsored education
This module will help you to understand and educate customers about the risks of antibiotic resistance, and recommend products to help them effectively manage their sore throat symptoms.
Record my learning outcomes