Campaigns
Ending the stigma
World Alzheimer's Day – 21 September – is an essential day for pharmacy teams to help end the stigma surrounding Alzheimer's, whilst educating and supporting local communities
Alzheimer's disease is the most common type of dementia in the UK. As of 2020, there is an estimated 46 million people with the disease worldwide, with more than 520,000 of those being from the UK. Although the majority of people develop this condition when they are 65 and older, it can affect anyone; there are over 40,00 individuals under 65 with some form of dementia.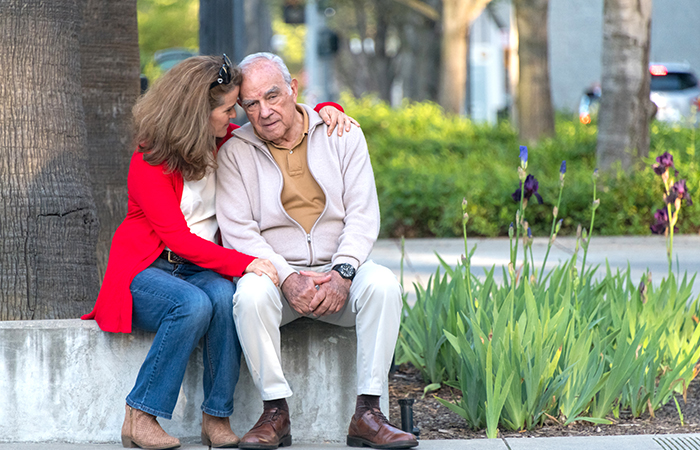 September is World Alzheimer's Month, this year being the 9th annual campaign dedicated to raising awareness of Alzheimer's and dementia. Alzheimer's Disease International - the worldwide federation of Alzheimer's associations supporting people with dementia and their families - explains that "World Alzheimer's Month unites opinion leaders, people with dementia, their carers and family, medical professionals, researchers and the media from all around the world". This worldwide campaign challenges detrimental misconceptions surrounding dementia that are spread due to a lack of widespread understanding. World Alzheimer's Day (21 September 2020) is the pinnacle of the month: an opportunity to globally emphasise the need to spread knowledge and awareness of Alzheimer's disease.
Challenge the Stigma
The theme for this year's World Alzheimer's Day is 'stigma'. The stigma that surrounds the condition can negatively impact the daily life of not only the individual with the disease, but also their family and friends. Because of the stigma, people may distance themselves or break contact from someone with the disease believe that they could 'catch' dementia. Often, people with dementia will be discriminated against in public, leading to isolation, discrimination and fear. Breaking the stigma surrounding this disease is incredibly important in order to tackle the negative treatment of people with Alzheimer's. The Alzheimer's society website reminds everyone that "dementia isn't a joke and people affected by it deserve to be treated with understanding and respect".
The Alzheimer's Society gives an example of 5 ways to challenge the stigma associated with the ignorance, hurtful comments and 'jokes' directed at people with the disease:
See the person, not their dementia

remind the person telling the joke that the dementia is not the defining aspect of a person, their personality or their life.

It's not funny for everybody

Ask them how a person dementia would feel about their comment if they saw or heard it. What one person may find funny can quickly cause offense for someone else

Unkind jokes contribute to the stigma

Explain that ignorant comments and jokes only increase the stigma around dementia. By telling the joke, they are making it harder to break the stigma for people affected by dementia now and in the future

Don't spread misinformation

Many hurtful jokes rely on stereotypes, misinformation and myths. Let the person know that they can find accurate, reliable information about dementia from the Alzheimer's Society website

Be open to learn more

Encourage them to find out more and become one of our Dementia Friends. Our Dementia Friends initiative is the largest in the UK, helping change the way the public thinks, feels and talk about dementia. Attending a Dementia Friends Information Session is a good way of learning more and changing behaviours.
Get Involved
Pharmacies are very important places to show support for Alzheimer's disease. It is vital for pharmacy teams to get involved in creating an accepting environment for people living with the condition, as this may give them more confidence whilst collecting prescriptions or asking for advice.
During World Alzheimer's Month, displaying posters and signs that show vital information about Alzheimer's and the significance of breaking the stigma. This is a great opportunity to spread awareness to customers, as well as educating the pharmacy team on the the disease and how they can provide support. The Alzheimer's Society encourages wearing a purple ribbon during the month and provides more information on how pharmacy teams can be actively involved on their website.
Becoming a Dementia Friend is a great way to implement the initiative to educate and bring awareness within local communities. Dementia Friends, run by The Alzheimer's Society, is a program set up to bring more awareness to dementia throughout the entire year. Being a Dementia Friend is making the commitment to learning about dementia as well as raising awareness, whether this is in a big or small way. The more Dementia Friends there are, the more awareness is spread, brining the community a better understanding of the condition. Pharmacies can sign up as an organisation to this program that provides a short guide on how to be more involved as a team.
At Risk
It is even more important to bring awareness and support to those living with Alzheimer's this year because of the impact of Covid-19. Over-70s have been consistently advised to be more careful during this time due to being a more at-risk age group - as dementia mostly affects people over 65, this puts them at a higher risk for catching the virus. People with dementia may still be limiting their social interactions during World Alzheimer's Month due to concerns surrounding their safety. It is also important to remember that they may find abiding by social distancing guidance and rules more difficult. Pharmacy teams can help remind and reinforce guidance that could help these individuals during this challenging time.
Stay connected
The most effective way of breaking the stigma is education and awareness. For more information, see:
Twitter
Facebook
Sponsored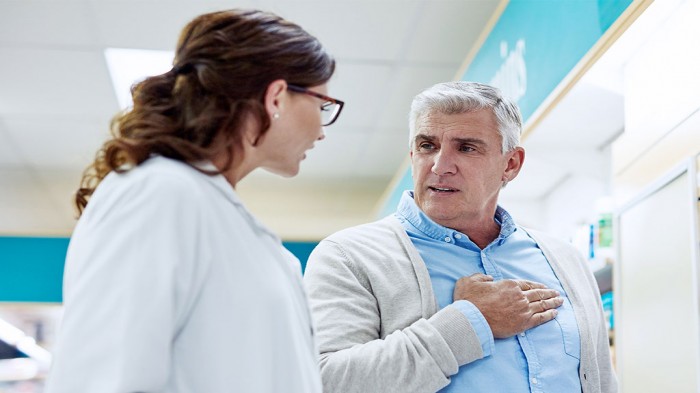 Sponsored education
Discover the key benefits of Guardium so you can recommend this PPI with confidence to help ease heartburn and acid reflux symptoms
Sponsored education
Safely recommend the most effective laxative for every customer with constipation
Record my learning outcomes