Campaigns
Opening doors
The NPA says it's time to improve everyone's knowledge of the potential of community pharmacy as planning for Ask Your Pharmacist Week gets underway
Ask Your Pharmacist (AYP) Week will take place from the 11-18 November 2019 and it is an ideal opportunity for pharmacists and pharmacy teams to showcase all the brilliant services that UK pharmacies provide.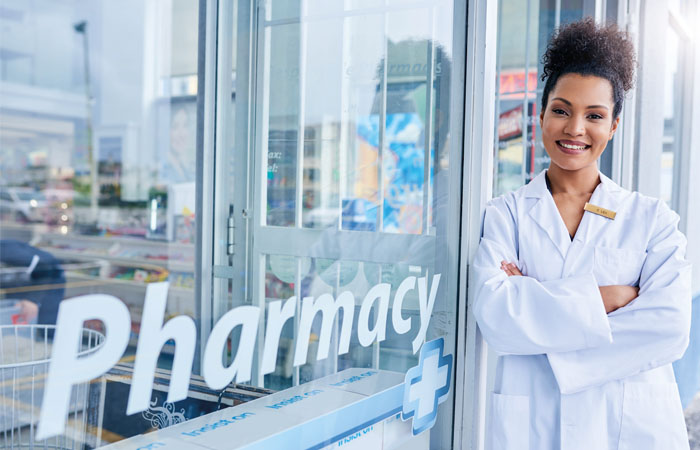 The National Pharmacy Association (NPA), organisers of the awareness week, says it's a chance to promote community pharmacy as the first port of call for minor illnesses and for building public understanding about the development of clinical services in the pharmacy setting.
The time is now
In 2018, the theme of AYP Week formed part of the NPA's response to the World Health Organization's challenge of reducing the amount of harm caused by medicines by 50 per cent globally.
Some 12 months on and the NPA has again responded to current events to shape AYP Week 2019, with lots of potential for the whole pharmacy team to get involved and make a difference to pharmacy's reputation in the community.
The campaign has been designed to reflect the ambition outlined in the NHS Long Term Plan and the new Community Pharmacy Contractual Framework (CPCF) which both plan to make greater use of the skills of community pharmacists and pharmacies and expand their role.
The NPA says it wants to project the idea that community pharmacists are suitable professionals to provide clinical advice on minor ailments and other aspect of health too. And that community pharmacy as a whole is a suitable setting for delivering this kind of advice. Its a 'right place, right time' kind of mentality.
As pharmacies undergo this developmental journey, it is important to include customers along the way and make them aware of the healthcare and services available in the pharmacy. Going forward, this will include the likes of the new Community Pharmacist Consultation Service (CPCS), but there are so many other initiatives underway in community pharmacies that can be promoted, such as health checks and vaccinations.
Stephen Fishwick, head of communications at the NPA, says another way to do this is to rethink the language used when discussing pharmacists and pharmacies. "We usually talk about 'asking' your pharmacist but we are introducing 'consult' with your pharmacist. This is a subtly different thing and not the language people generally use in relation to their local pharmacy team and pharmacist".
It is hoped that this will highlight the pharmacy's clinical function and help to spread the message that pharmacies are not just places for picking up a prescription, but for accessing high-quality, expert healthcare advice in a convenient way.
All for one
AYP Week is all about starting conversations in the pharmacy, and this is something the whole pharmacy team can get involved in. "Although we call it 'pharmacist' week we are pointing to the services that are available in the pharmacy and supported by the whole team," adds Stephen.
Pharmacy teams can use this opportunity to get involved, making the whole week a celebration of all things pharmacy and encouraging more people to ask questions about their health needs. AYP Week is an opportunity to showcase pharmacy services and inform people that the pharmacy is a place to go to for help and advice.
Getting started
The NPA says that it anticipates a variety of activities across the UK for AYP Week 2019, including town centre exhibitions, pharmacy window displays, social media engagement, newspaper columns and presentations to community groups.
A range of campaign materials including social media assets, materials for community talks and exhibitions, posters and leaflets for distribution and display in pharmacies will be made available for free from the NPA to support pharmacies throughout the week.
Posters and leaflets displayed in the pharmacy are always a prime opportunity to spark conversations with customers and the NPA is encouraging all pharmacies to share their stories on social media using #askyourpharmacist.
Sponsored
Sponsored education
Work through a customer consultation to determine the possible cause of stinging, gritty eyes and recommend an effective treatment to help ease these symptoms.
Sponsored education
Safely recommend the most effective laxative for every customer with constipation
Record my learning outcomes