Campaigns
Social media reigns
Social media is becoming increasingly favoured by charities as a way of raising funds and boosting awareness. But how much difference do these campaigns actually make?
Social media is big business. Platforms such as Facebook, Twitter and Instagram have captured the imaginations of billions of people around the world and their influence is only increasing.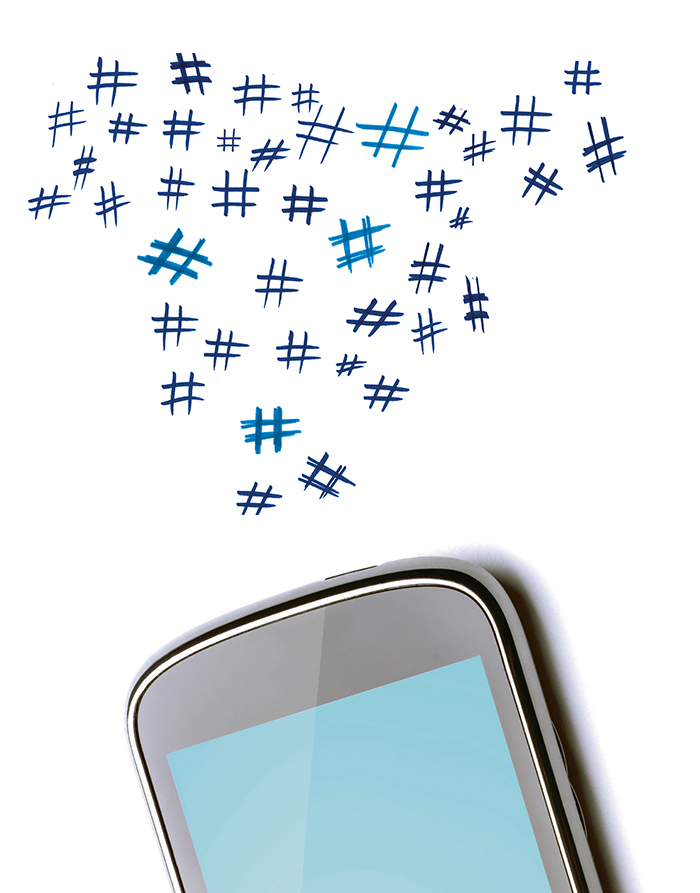 Latest statistics reveal that 61 per cent of the 52 million adults in the UK use social media, with 79 per cent using it every day. So it's somewhat unsurprising that companies are harnessing its potential to reach unparalleled and potentially untapped audiences, and charities are no exception.
From #NoMakeUpSelfie and the #IceBucketChallenge to #SmearForSmear, charity-led social media health campaigns have taken the internet by storm. For the public, the success of such campaigns is often seen to hinge on how far the campaign has gone viral – the popularity and reach it achieves in a short period of time – and whether millions of pounds have been raised in a matter of days. But for the charities involved, the perceived success can be very different. It's the difference they make to their causes and the people they support that matters.
Take #SmearForSmear, for example. Launched during 2015's Cervical Cancer Prevention Week by Jo's Cervical Cancer Trust, the charity's aim was to reach 25 to 29-year-old women at the first stage of the cervical screening programme. "For that age group, one in three women don't attend smear tests," explains Kate Sanger, communications manager at Jo's Cervical Cancer Trust. "A smear test is for the prevention of cervical cancer. Lots of women don't know what it's for, so we aim to get that message out there."
The fundraising aspect of #SmearForSmear was minimal and raising awareness of the charity, addressing the barriers of attending smear tests and making the seemingly taboo issue accessible for women was central to the campaign. Social media furthers this accessibility, especially for #SmearForSmear's target age group, as they tend to be very active on social platforms, so the charity had access to a ready-made, attentive audience.
But did #SmearForSmear achieve expectations? The short answer is yes – and then some. The 2015 campaign reached a potential audience of 500 million worldwide in just one week and achieved a 49 per cent increase in website traffic compared to the year before.
Additionally, when the campaign had media coverage – of which there were 347 pieces in the UK – Kate recalls a direct correlation with increased calls to the charity's helpline. But perhaps the biggest indicator of success was the fact that the charity was able to bring the campaign back successfully again this year. "2016 was even bigger than 2015 – the campaign is growing year on year and therefore it's having a bigger impact year on year," explains Kate. The 2016 reach is still being evaluated, "but so far we've had 524 pieces of UK media coverage, a potential media reach of 1,889,828,771 and 157,038 website sessions," she adds.
This year, the charity introduced a text donate number to boost the campaign's potential, but its focus remained on the core awareness message, especially after the influence it seemed to have had on women's behaviour in 2015. "In England, attendance for cervical screening dropped last year for every age group except 25 to 29 and I'm not saying that was all just because of the campaign, but I'm certain we had a big part to play," comments Kate.
Out of the blue
What makes #SmearForSmear different to other social media health campaigns is that it was planned and led by the charity. In contrast, #NoMakeUpSelfie and the #IceBucketChallenge developed organically and were cleverly adopted by charities.
"Interestingly, because it was quite an organic process, we didn't have any initial organisation or objective," says Chris James, director of external affairs for the Motor Neurone Disease (MND) Association, the charity supported by 2014's #IceBucketChallenge. "The campaign came from America and gathered momentum and we harnessed the opportunity to raise awareness of motor neurone disease and raise some money on the side. It's is a rare condition so it allowed us to get the story of MND out there," Chris adds.
He recollects having to make decisions on an hour-byhour basis to react to the fastpaced, ongoing developments. Richard White, VIP manager, MND Association, says: "You couldn't have planned this, you just had to run with it. Normally, fundraising campaigns are curated and thought through, but this was unexpected and we had to make the most of it under the circumstances. A global profile is presented to you as an opportunity and you have to take it to raise awareness for the charity and the disease."
The MND Association certainly achieved this. Over a two week period, some 28 million people uploaded, commented on or liked ice bucket-related posts on Facebook and there were almost 4.5 million Twitter mentions and 3.7 million videos uploaded to Instagram. The average daily visits to the charity's website rose from 1,400 to 153,000 at the campaign's peak. Chris describes this success as "phenomenal" and says that the "increased awareness of MND as a result of the campaign has made a massive difference to people with the condition."
The #NoMakeUpSelfie campaign for Cancer Research UK in March 2014 had similar beginnings. "#NoMakeUpSelfie was originally started by one person who wanted to do something to raise awareness," explains Anthony Newman, director of brand, marketing and communications at Cancer Research UK. "We closely monitor our social media channels and could quickly see that the posts were garnering a really positive response."
The appeal of reaching a wider audience was the main draw for Cancer Research UK's involvement, as well as the new and exciting format which the charity saw had huge potential.
"The #NoMakeUpSelfie campaign helped raise the profile of Cancer Research UK amongst a younger, social media-savvy audience, helping us to engage with people who might not have previously supported us," says Anthony. "By interacting with these people on social media, we've been able to build support and loyalty that went beyond the key six-day campaign period."
The power of the hashtag
What these campaigns have in common is a fun activity and a call to action – be that making a cervical screening appointment or donating money – all tied up with a simple, catchy message preceded by a hashtag. And it's this simplicity that is generally seen to be the appeal of these campaigns, especially for younger age groups.
The #IceBucketChallenge "hit a cord with the public. All people needed was a bucket, some iced water and a willing person to be doused, and it was fun," says Chris. "The idea of being able to take a picture or video I think added to it as well – it happened at a time when the selfie craze was just taking off so it was great timing in that sense," he adds.
Kate is quick to point out that the selfie market on social media is cluttered, so launching a campaign with selfies as its foundation was a challenge. But it seems its saving grace was support. "Support for the campaign from the public, the NHS and especially celebrities is huge, which I think helps," explains Kate. "Cara Delevingne's #SmearForSmear selfie got well over a million likes, so that's a million more people we reached."
Celebrity endorsement was also central to the success of the #IceBucketChallenge. MND Association patron Benedict Cumberbatch's ice bucket video achieved 5.6 million views and other celebrities such as Eddie Redmayne and Stephen Hawking – who has MND himself – got in on the action too. Chris attributes much of the campaign's Twitter reach to this celebrity backing which, he says, gave the campaign added appeal for the public.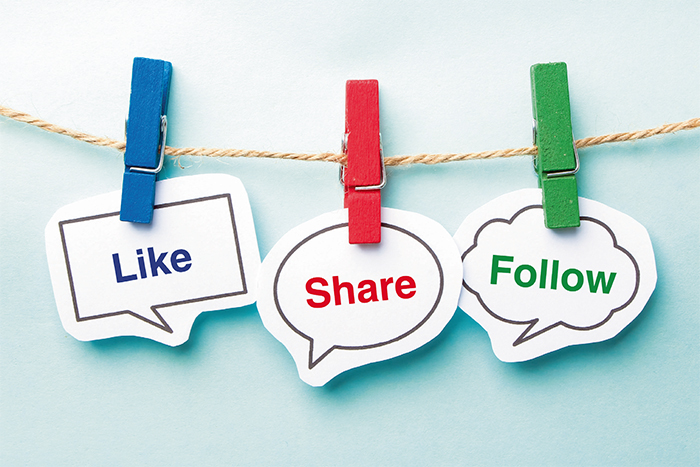 An unexpected boost
For some, increased awareness occurs alongside significant financial windfalls. "We had 900,000 donations in about a five day period, mostly of £5 and £10, but obviously there were bigger donations too," explains Chris. "The MND Association raised just over £7 million in five to six days. Our normal annual income is £14 to £15 million, so it was almost half that figure."
For a relatively small charity, this level of support is considered once in a lifetime, so the pressure was on to spend wisely.
"We did a survey of our supporters and they strongly came back with the fact that they wanted the money to be spent on research." The MND Association committed a further £1.5 million and "then allocated £5 million to new and exciting research projects. Before we were somewhat limited in scope as to what we could achieve, but that made a massive difference," Chris explains. "We invested £1.5 million in care and support services and we're now able to open an extra two care centres to provide more support for children and young people and the unseen impact of MND."
A further £750,000 was allocated to campaigning and raising awareness activities over the next two to three years and money was set aside for emerging projects that the Association would otherwise have to forgo.
The #NoMakeUpSelfie campaign saw similar success, raising £8 million for Cancer Research UK in just six days, which Anthony says is a one off. "A lot of people were posting their selfie along with a screengrab of their donation – people were proud to be part of something positive and exciting," he says. "The money is helping to fund 10 clinical trials that we didn't have the money to fund before," he explains. "These studies are involving people, testing kinder and more effective treatments and tests for cancer."
There can be a fine line between a campaign that's fun and inspires people to donate and one that risks trivialising an important issue and Chris acknowledges that charities do face this challenge when fundraising.
"People who have commitment to your cause will get involved and want to make lots of money for you," he says. "But people do like to have fun while doing it – you get marathon runners dressing like Superman and Bo Peep and that's not considered trivialising the issue, so why should these campaigns? There's a difficult balance to achieve and there is a lot of negative press for charities, but it's important to motivate people to raise money and make it fun and exciting for them."
Yesterday's news?
Two years have passed since the #IceBucketChallenge and #NoMakeUpSelfie, but their legacies live on in the projects launched by the charities. The campaigns are testament to the spontaneous nature of social media and the potential it can have in propelling health issues into the spotlight and raising awareness, and often funding, that lasts well beyond the few days of mayhem.
What the next craze will be is unclear, but what is certain, according to Chris, is that "a few years ago it was a tool used for a campaign. Now it is the campaign." Social media health campaigns are undoubtedly here to stay and are sure to help countless more charities and their causes.
Sponsored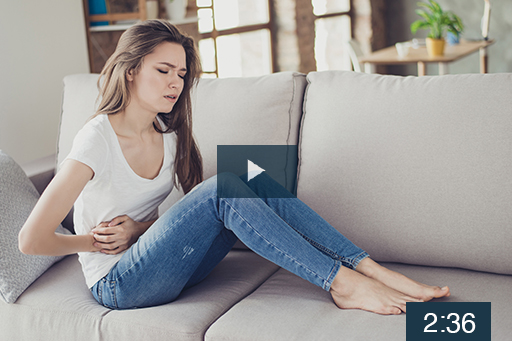 Discover the key benefits of different types of laxatives, and the right questions to ask customers to ensure you know which to recommend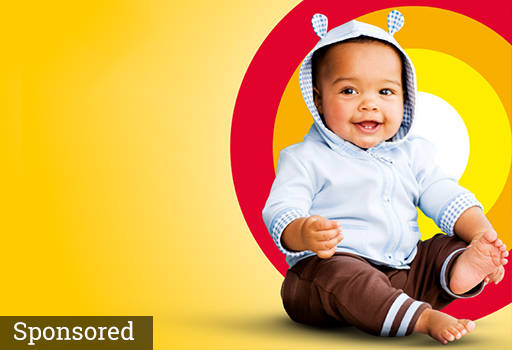 Get to grips with the current guidance on managing fever in children and how antipyretics can help, and discover products you can recommend.
Record my learning outcomes
Campaigns
Inspiring stories related to health, fitness and the pursuit of wellbeing