As 2021 draws to a close, there are still many important health awareness campaigns for pharmacy teams to get involved with and none are more significant than UK Disability History Month
Running from 18 November until 18 December, UK Disability History Month (UKDHM) aims to celebrate the lives of disabled people past and present, challenge oppression and achieve equality for disabled people.
The month follows directly on from Anti-Bullying Week (19-23 November), which – according to the organisers – is no accident. "2.5 times as much bullying is recorded towards disabled students as compared to non-disabled young people (70-80 per cent of young disabled people claim to have been bullied in school and college)," says UKDHM coordinator Richard Rieser.
It is this kind of stigma that UKDHM aims to challenge, by increasing awareness of the way disabled people have been treated in the past. The organisers believe this will allow everyone to recognise what needs to change in order for disabled people to achieve equality.
Themes of the year
For 2021 – its 12th year – the campaign is focusing on two themes in particular.
The first is Disability and Hidden Impairment. Under the Equality Act, 80 per cent of the more than 14 million people in the UK who are disabled have hidden impairments.
These include, but are not limited to:
Poor vision or hearing
Chronic fatigue syndrome
Epilepsy
Motor neurone disease
Auto-immune conditions
Autistic spectrum disorders
Mental health conditions
Learning disabilities
Those with hidden impairments are often not taken seriously when reporting their disability, according to the organisers, World of Inclusion. UKDHM aims to change this by raising awareness and encouraging people of all ages to join the Disabled People's Movement.
The second theme this year is Disability, Sex and Relationships. "Disabled people are often viewed as perpetual children incapable of adult relationships," says Richard.
People with disabilities are often falsely seen as incapable of being involved in loving sexual relationships or of being
Today, all disabled children are entitled to sex and relationship education, but the lack of self-esteem that comes with a disempowering approach to disability can still cause huge harm, including consent issues and abuse.
How can pharmacy teams help?
This month – and across the year ­– there is a lot that pharmacy teams can do to help reduce the stigma surrounding disabilities, both hidden and visible. An easy way to start is by downloading UKDHM artwork for use in the pharmacy and in digital communications to get the message out there.
Thinking about the way in which you interact with disabled patients, especially when discussing medication usage and side effects, is also very important. There needs to be "dignity and appropriate communication, such as access to sign interpretation over the internet for deaf people and easy read/pictograms to explain the impact of medicines and equipment in plain English," explains Richard. "Braille is on packaging, but only about three per cent of blind/visually impaired people can use braille, so we need audio messaging for information."
Richard says it is also important for pharmacy teams to focus on providing information on contraception to people with disabilities. "It would be good for pharmacies to have accessible information of treatments and side effects available," he says. "This is important for contraception, morning after pills and other relevant medication, and equipment such as coils, caps and condoms."
Practical measures can also be taken around the pharmacy, such as making sure it is easily accessible for physically disabled people. Actions such as installing a ramp so wheelchair users can enter the store may seem simple, but could end up making a huge difference. Additionally, if any of your colleagues or customers are disabled, UKDHM recommends talking to them to try to find out about any areas of improvement that the pharmacy can make to be more accessible to all.
And don't be shy about what you do.
"If you organise anything, big or small, please let us know and we will post it on our website," says Richard. "Finally, please also help keep us running by supporting us through organising fundraising events and local study throughout the country."
To view this year's resources and find out more, visit the UKDHM website by clicking here.
Also this month...
International Day of People with Disabilities
Held annually on 3 December, International Day of People with Disabilities is a United Nations endorsed campaign to promote the wellbeing and welfare of people living with disabilities.
With people with disabilities being some of the most affected by coronavirus, the theme of this year's campaign is "fighting for rights in the post-COVID era." The aim is to celebrate the challenges, barriers and opportunities for people who live with disabilities in the context of a global pandemic.
The campaign calls on "domestic and international public health officials, political representatives, advocates, supporters and every citizen to learn from the experiences of people living with disabilities during the pandemic and push for more meaningful investments into the socioeconomic building blocks which will reduce the barriers faced by people with disabilities in every community on earth."
Pharmacy staff can get involved by downloading campaign resources here and by taking part in or organising one of these fantastic fundraising ideas.
World AIDS Day: 1 December 2021
World AIDS Day is an opportunity for people worldwide to unite in the fight against HIV, to show support for people living with HIV and to commemorate those who have died from AIDS-related illness. People are encouraged to "rock the red ribbon" as a symbol of solidarity with those infected by HIV.
When it launched on 1 December 1988, World AIDS Day was the first ever global health date and has run annually ever since. Each year, more than 4,139 people are diagnosed with HIV in the UK, adding to the current national total of 105,200 sufferers. Across the country, there is a lack of knowledge about how people should protect themselves and others, whilst people living with the condition face stigma and discrimination.
This year, the campaign is focusing on the importance of HIV testing, which is key to ending HIV transmissions. The sooner people discover they have been infected, the sooner they can begin treatment. This helps them to live healthier lives and means they are less likely to pass the virus on.
So where do pharmacy teams come in? By wearing a red ribbon, advertising World AIDS day and talking to customers about getting tested, you can help to end stigma and teach people the key facts about HIV – such as condoms being the only source of protection.
This year, the Royal Pharmaceutical Society (RPS) is also calling on the Government to widen access to pre-exposure prophylaxis (PrEP) by making it available through community pharmacies.
Currently, PrEP is available free through sexual health clinics and offers almost 100 per cent protection from HIV when taken as recommended prior to sex or injecting drugs.
"There is a clear opportunity to drive down rates of HIV infection by expanding provision of PrEP to community pharmacies," says RPS President Professor Claire Anderson. "This highly effective medicine should be made easily accessible as possible to those who need it."
Commenting on whether PrEP should remain prescription only or become a pharmacy only medicine, an RPS spokesperson said: "Further discussion and consultation on methods of delivery will be required, with local arrangements to be agreed."
For more information on World AIDS day, click here and sign up to the national AIDs trust's mailing list to find out how you can help and keep up to date with new HIV developments.
Sponsored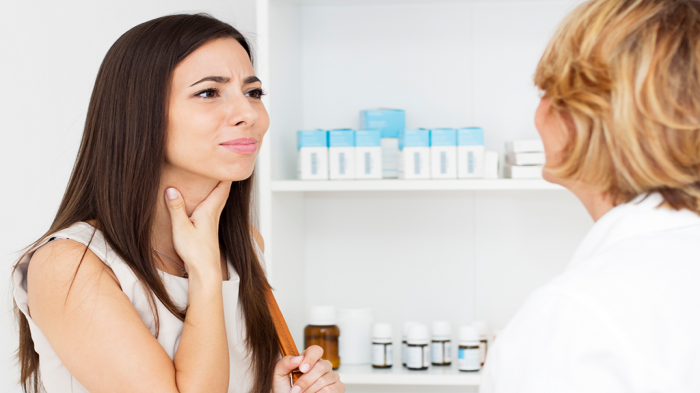 Sponsored education
This module will help you to understand and educate customers about the risks of antibiotic resistance, and recommend products to help them effectively manage their sore throat symptoms.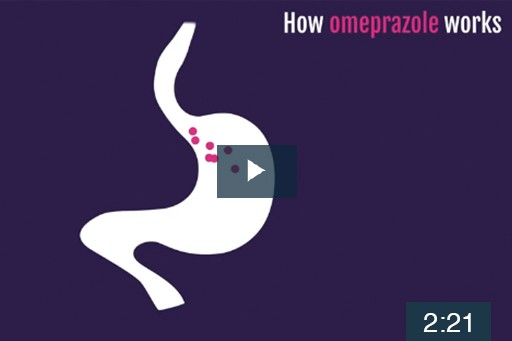 Videos
Understand how omeprazole 20mg works to treat heartburn and acid reflux symptoms
Record my learning outcomes