Identification and intervention
Conditions
Identification and intervention
Pharmacy teams are helping to improve the health of their communities by providing health screening services and testing kits for a range of conditions, but there's potential for them to do more
Gone are the days when self-testing was limited to pregnancy tests and ovulation kits. Recent advances in technology mean the options now include a plethora of gadgets, from blood pressure monitors and testing kits for sexually transmitted infections to bowel cancer screening kits and Healthy.io's urinary tract infection (UTI) test, which brings the smartphone into the self-test arena.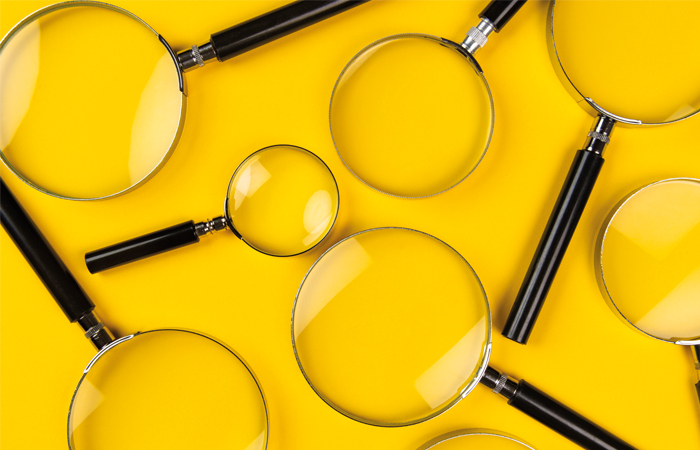 With the population living longer, but in poorer health, there's huge potential for these tests and other developments to ease the demand on the health service by boosting productivity and efficiency, improving health outcomes and empowering people to take charge of their own health, starting with a quick trip to their local community pharmacy.
Test and treat
A new study published in the open access journal JAC-Antimicrobial Resistance has revealed the benefit of a community pharmacy-led Cystitis Test and Treat service, first piloted by a number of Boots pharmacies in 2019.
The service aims to detect acute, uncomplicated, lower UTIs in females aged 16-64 and uses the Healthy.io Dip UTI test, which combines the standard dipstick urine test with an app that uses a smartphone camera to analyse the results. A pharmacist then checks the image for signs of infection and, if necessary, prescribes antibiotics under a patient group direction.
UTI is the most common bacterial infection in humans, affecting up to 15 per cent of women every year and up to half of all women in their lifetime. It accounts for millions of GP appointments each year and is among the most common reasons why antibiotics are prescribed in English primary care.
During the study, which looked at data for 496 women with an average age of 32 years who were tested by 23 Boots branches between December 2018 and April 2019, a lower UTI was found to be likely in 75 per cent of women. Most of these women were able to access treatment on the same day.
Accessible and timely care
The authors of the study concluded that community pharmacy teams were able to support the women using the service, who received "accessible and timely care aligned to national guidance".
Three quarters of the women studied stated they would have visited their GP if the service had not been available, and over a third said they would have used self care with or without going to see their GP.
"The service forms part of the important work that pharmacy is doing to tackle the wider issues affecting NHS overspending, helping to reduce pressure on GPs and continuing work towards optimising use," said Boots UK chief pharmacist Marc Donovan. "Centred on patients having meaningful conversations with trained pharmacists and scientific data, we're confident that this service also supports the threat of antimicrobial resistance by making sure that antibiotics are only used when patients need them."
The Healthy.io Dip UTI kit has also been launched across 285 Day Lewis pharmacies and continues to expand its reach across the UK.
Diagnosis hubs
But it's not just self-testing where community pharmacies can make a difference. In January 2020, the Royal Pharmaceutical Society published a report – Utilising community pharmacists to support people with cancer – which highlighted the extent of pharmacy's potential in helping to prevent and diagnose cancer.
The report states that between 30 and 50 per cent of all cancers are preventable and with the two highest causes of these being smoking and obesity, community pharmacy teams are well placed to address these issues, particularly through services such as smoking cessation and health checks.
Alongside this, the network of convenient and accessible health advice and patient education that community pharmacies provide could be the key to patients thinking more about their cancer risk and being aware of symptoms that could indicate early onset.
"One opportunity for the 2020s could be to develop community pharmacies as not only healthy living pharmacies and self care support centres, but also as early diagnosis hubs," the report states. "This could be a pivotal point at which people could be appropriately referred into either general practice or, maybe in the future, directly into secondary care for further clinical assessment and diagnosis."
Allowing community pharmacy teams to provide screening services and be an active part of the referral pathway in this way "would benefit patients through reduced waiting times for diagnosis, which in turn leads to early treatment and improved health outcomes."
A prime example
The five-year pancreatic cancer survival rate in the UK has increased from three per cent to a record high of 7.9 per cent since 2010, according to new statistics published in the journal Lancet Oncology.
It is thought that efforts to raise awareness of the disease among the public and health professionals, including in community pharmacy, are helping more cases to be diagnosed earlier, and so driving the increase in the number of people living five years or longer after their initial diagnosis.
Cancer and Covid-19
With coronavirus dominating the healthcare landscape, some experts are warning of a potential "cancer epidemic", with late diagnosis and delayed treatment leading to excess cancer deaths during and after the Covid-19 pandemic.
Cancer referrals from GPs to hospitals have fallen by up 80 per cent in some areas. This is thought to be due, in part, to a large drop off in people presenting to their GP or reporting symptoms due to a fear of the virus.
Perhaps now more than ever, pharmacy teams have a crucial role to play in identifying potential cancer symptoms and encouraging people to get the help, and access any treatment, they might need.
Sponsored
Sponsored education
This module highlights a new opportunity to treat heartburn and reflux in the pharmacy with Omeprazole 20mg, which is newly available for customers to purchase OTC.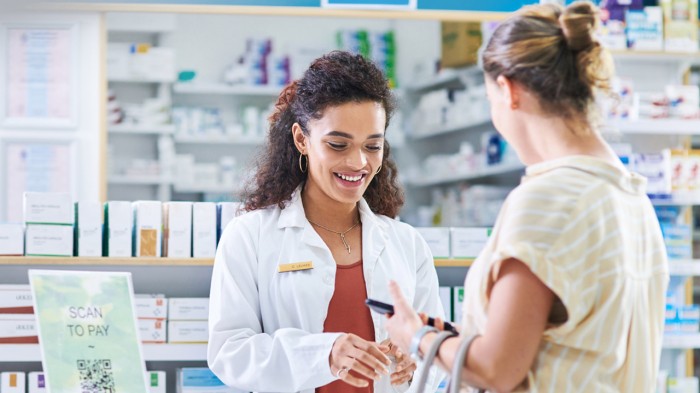 Sponsored education
Refresh your knowledge on managing mild to moderate pain and understand when a combination product can help.
Record my learning outcomes