Although the effect of the Covid-19 pandemic on suicide cannot be predicted, it is known that rates did increase after the 2009 economic recession. The impact of shielding, lockdown measures and loneliness also need to be taken into account, but pressures on the NHS mean that there is a backlog when it comes to monitoring and following up patients.
Suicides are preventable with timely, evidence-based interventions. Of those people who take their own life, between half and two-thirds will have visited their GP in the month before doing so, and 10-40 per cent in the preceding week. Many will not have seen their GP so community pharmacies can provide an important point of contact.
New requirement
From October 2020, community pharmacy teams, as part of the 2020/21 Pharmacy Quality Scheme, will be required to take action on suicide prevention as part of the 'prevention' domain of the PQS. This module will help pharmacy teams in England and Wales to meet this new requirement by increasing awareness and knowledge of suicide prevention and supporting the formulation of pharmacy action plans.
Sponsored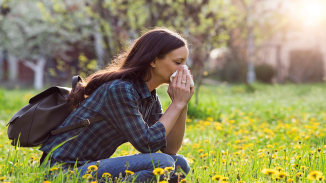 Sponsored education
This module will improve your hay fever knowledge, helping you to understand its impact on sufferers and recommend the right products to ease symptoms
Sponsored education
Safely recommend the most effective laxative for every customer with constipation