Leadership training is not just for pharmacists and managers: pharmacy staff are equally able to develop the relevant qualities and skills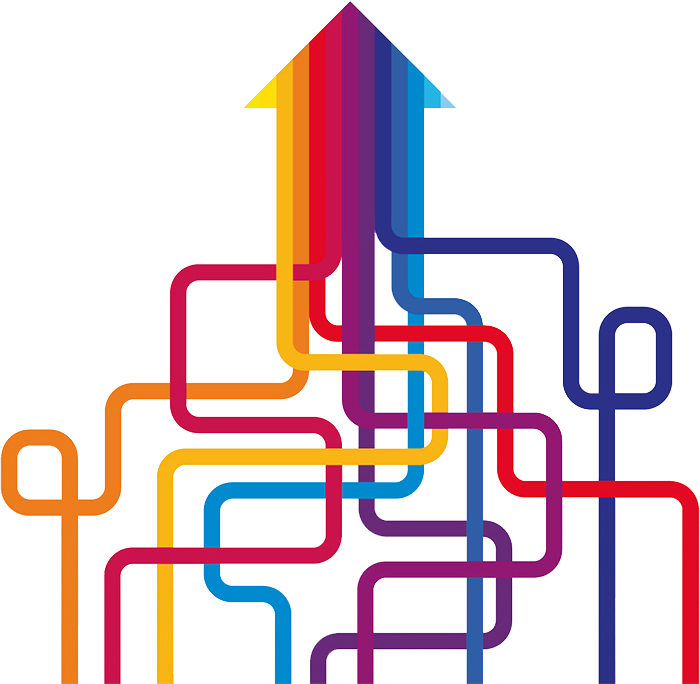 An alien lands on earth and says to the first human it meets: "Take me to your leader." It's a science fiction cliché, but, just for one moment, imagine that the flying saucer has landed outside your pharmacy and that first human is you. Who pops into your head as the person the alien needs to see? Your pharmacist? Your employer? Some pharmacy bigwig?
That's the thing about the word 'leader': it brings to mind someone who is in charge. But actually, that's a manager. So what is a leader? The Oxford English dictionary isn't much help, defining a leader as "the person who leads or commands a group, organisation or country". It is perhaps more useful to consider the skills possessed by those considered to be good leaders: the ability to envisage an improved situation and determine the best path to get there, and to inspire and encourage others to work towards what has become a shared vision.
From within the ranks
Royal Pharmaceutical Society president Ash Soni is firmly of the opinion that in pharmacy, it isn't just pharmacists who should be thinking about leadership training: "I want to see 1,000 leaders in the profession. That isn't to say that we don't have good leaders already, because we do, but we always need more. Up and down the country, pharmacy team members are leading what is happening in community pharmacies – [pharmacy] technicians leading clinical services, health champions promoting stop smoking and weight management schemes, for example – and we need to build on that by giving them the leadership skills to go alongside the responsibility they have in such roles."
Petra Zajicova, accuracy checking technician and practice manager at C Goode Pharmacy in Twickenham, has not shied away from exploring possibilities in this arena. When she heard that Health Education South London was looking for people to undertake a course called 'Developing Leaders in Pharmacy', run by the well regarded Chartered Institute of Personnel and Development (CIPD), she thought it would be a good way to build on the management training she had already completed. So she put her name forward and was delighted when she heard that her application had been successful.
As the only support staff attendee, Petra says that she was under no illusion that the course would be easy, but she explains that at no point did she feel out of her depth: "The material covered during the days was very interesting, and I was with a great group of people, which made it very enjoyable. It helped me understand why staff might behave in a certain way, and the different techniques I can use when managing people. I feel I now am able to look at things from a different angle and analyse them a bit more."
Unfortunately, Petra was unable to complete all 10 modules of the course for personal reasons, but she intends to fill in the gaps in the future. She adds: "I would definitely recommend doing leadership training to other pharmacy staff members. You don't have to be a pharmacist to be a manager or leader."
The flip side
Obviously, it is no use someone leading if there is nobody following – that's just someone taking a walk – so what does it feel like to work for someone who has undergone leadership training? Maria Buxton, who works at Cray Hill Pharmacy in Orpington, is in a perfect position to comment as her pharmacist manager, Ian Toto, went on the same course as Petra.
"I've always liked working here, but as soon as Ian started the course, the difference was noticeable," says Maria. "He has always been enthusiastic and confident at work, but that really seemed to start rubbing off on us. He got much better at delegating tasks in the pharmacy to people who were good at them, and being given more responsibility made us feel empowered and our work felt much more rewarding."
Ian admits that he has found timekeeping a struggle in the past, but health champion Maria agrees with his assertion that he has now addressed this: "Because Ian's organisational skills have improved so much, as a team we are much better at getting things done on or even ahead of time. Our efficiency has gone up hugely, which is reflected in the fact that this winter we have done nearly 600 flu vaccinations, a figure we had never thought possible before. Honestly, the difference the course has made to Ian and to the rest of us is inspiring and I would love to do something like this myself."
A greater vision
US president John Quincy Adams famously said: "If your actions inspire others to dream more, learn more, do more and become more, you are a leader." Given that Adams was a fierce proponent of abolishing slavery decades before the US government granted freedom to the slave population, it is safe to assume he knew what he was talking about. Up and down the UK, pharmacy teams are constantly inspiring each other, learning from each other, doing more and becoming more: they are leaders in the making.
 I would definitely recommend doing leadership training to other pharmacy staff members. You don't have to be a pharmacist to be a manager or leader
The course referred to in this article was developed by CIPD for Health Education South London and was based on the Royal Pharmaceutical Society's leadership development framework, which can be accessed here.
The CIPD/RPS course involved 10 monthly face-to-face sessions, and will soon be developed into 10 standalone modules. Before then, a good starting point is the CIPD factsheet on leadership (log in is needed, but registration on the CIPD site is free of charge)
Pharmacy technicians can access leadership programmes from the Centre for Pharmacy Postgraduate Education.