An injection of common sense
In-depth
An injection of common sense
With measles and mumps on the rise, what can pharmacy teams do to encourage customers to get their children vaccinated and reassure them about the safety of this life-saving public health initiative?
Public Health England (PHE) is urging the public to ensure their children have received the full dose of the measles, mumps and rubella (MMR) vaccine after new statistics showed an increase in cases of measles and mumps in the first three months of 2019.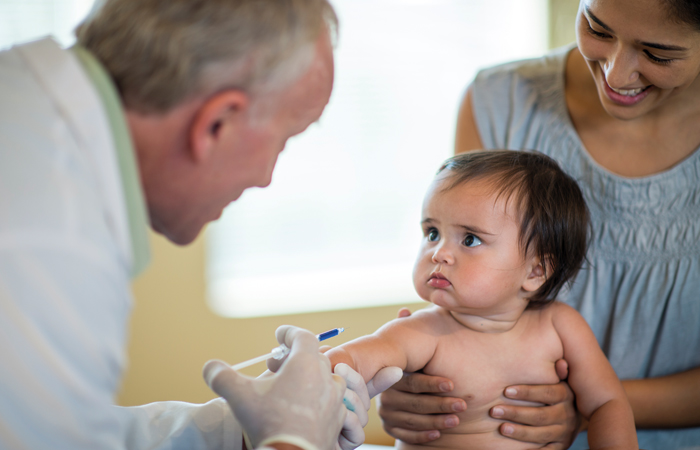 Some 795 new cases of mumps were reported in England in the first quarter of this year (January to March 2019), compared to 1,024 in the whole of 2018. There were also 231 new confirmed cases of measles during the same period, compared to 90 cases in the last three months of 2018. In addition, the figures from PHE show 47 cases of measles across Greater Manchester so far in 2019 – more than the whole of the previous two years combined.
What is MMR?
The MMR vaccine is given on the NHS as a single injection to babies, as part of their routine vaccination schedule, usually within a month of their first birthday. A second injection of the vaccine is given just before they start school, usually at three years and four months. The vaccine is also available to all adults and children who are not up to date with their two doses.
As measles is highly infectious, anyone who has not received two doses of MMR vaccine is at risk, particularly unvaccinated people travelling to countries where there are currently large outbreaks of measles. "Measles can kill and it is incredibly easy to catch, especially if you are not vaccinated", explains Dr Mary Ramsay, head of immunisation at PHE. "Even one child missing their vaccine is one too many", she says, adding that anyone in any doubt about their own or their child's vaccination status should ask their GP, as "it's never too late to get protected".
One dose of vaccine is good, but two are better for best protection
Children missing out
UNICEF says 21 million children a year are needlessly put at risk of contracting measles because they are not vaccinated. Closer to home, the charity estimates that 527,000 infants in the UK missed out on the first dose of the measles vaccine between 2010 and 2017.
One dose of the MMR vaccine is about 90 to 95 per cent effective at preventing measles. After a second dose, the level of protection is around 99 per cent. To achieve herd immunity for measles, at least 90 to 95 per cent of the population need to be fully protected, but PHE data shows that in the final quarter of 2018, 94.9 per cent of eligible children aged five received the first dose of MMR, with only 87.4 per cent of these returning for the second dose.
PHE says the recent measles cases are primarily occurring in under-vaccinated communities, particularly those with links to other countries with ongoing measles outbreaks, while parents' and carers' fear and scepticism about vaccination continue to contribute to the rise of measles in wealthier countries. There has also been some spread into the wider population, such as those who may have missed out on the MMR vaccine when they were younger.
Henrietta Fore, UNICEF executive director, says the ground for the global measles outbreaks we are witnessing today was laid years ago, and warns: "The measles virus will always find unvaccinated children. If we are serious about averting the spread of this dangerous but preventable disease, we need to vaccinate every child."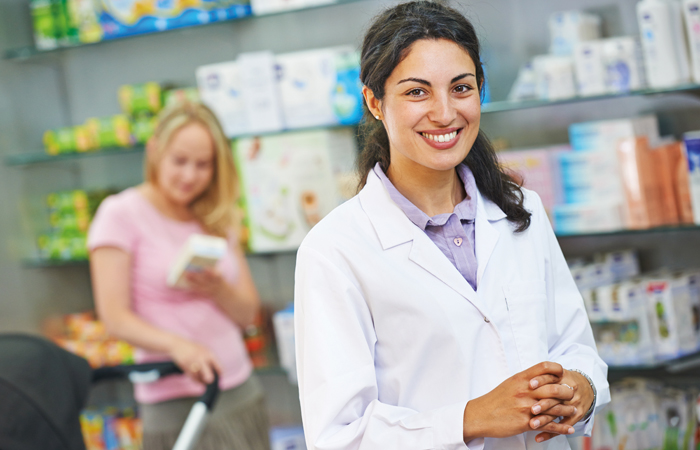 Pharmacy advice
A campaign by the Royal College of Paediatrics and Child Health (RCPCH) urging parents to ensure their children are fully vaccinated could see pharmacy teams fielding more queries from people wanting reassurance and information about MMR.
Royal Society for Public Health (RSPH) senior policy and research executive Toby Green says pharmacy teams are in the ideal position to increase uptake. He suggests "giving reminders to people to attend vaccination appointments, which we know is effective", as well as having "frank discussions about vaccine myths". Toby adds: "The mistaken belief that it is possible to have too many vaccinations, for example, is still held by more than a quarter of the public, but [pharmacy teams] know their customers and are well trained in how to approach these conversations."
Indeed, the RCPCH says parents usually believe the decision not to vaccinate a child is acting in their child's best interests, and most would feel very guilty if they realised they were actually putting their child at risk.
When discussing vaccinations it is helpful to ask customers what is stopping them from going ahead, and be able to address unfounded myths – such as the now discredited link to autism – that may be preventing a necessary vaccine. For example, customers may not understand the benefits of getting their child – or themselves – vaccinated, or they might believe they are not at risk because they are currently in good health.
Some 795 new cases of mumps were reported in England in the first quarter of this year
Valuable information
Whatever their reasons, it is important to remain professional and be empathic throughout any conversation, give them the most up-to-date information about vaccinations, address any safety concerns and help them to make a more informed decision.
If any customers – or their children – are unvaccinated or are in doubt about whether they or their child are protected, they should be advised to contact their GP practice, access their summary care record (SCR) or check on their patient access app if they have one. Professor Helen Bedford, immunisation expert at the RCPCH explains that healthcare professionals can reassure them that "vaccination only takes a few minutes and it will protect them, and their loved ones, from a nasty disease which could result in life changing complications or even death. One dose of vaccine is good, but two are better for best protection".
By being up to date with all the current vaccination information and recommendations, pharmacy teams will be able to provide the best possible advice and signposting to customers who may be baffled or concerned about the appropriate vaccinations for themselves or the children in their care.
Successfully engaging people in discussions about vaccinations will go a long way towards increasing vaccination rates in the community, and is yet another way that pharmacy teams can build on their reputation for expert health advice.
What do anti-vaxxers think?
Public Health England (PHE) has pledged to continue to work with NHS England on how it can make it as easy as possible for parents to access vaccines so as to offer their children the best possible start in life.
However, this is not the issue when it comes to parents who refuse to get their children vaccinated. With the wealth of information available about the benefits of vaccination, why would someone still make that choice?
A new report, Data, bots and drones, published by the International Longevity Centre UK highlights how growing anti-vaccination sentiments have had an impact on immunisation uptake across Europe and worldwide. "The levels of mistrust about vaccination are increasing," says Dr Isabel de la Mata Barranco of the European Commission. "In some countries, 40 per cent of the population think vaccination is not safe or not needed, and if our citizens think vaccination is unsafe, this is a fundamental problem for our healthcare systems."
Researchers at the University of Pittsburgh have identified trends fuelling the anti-vax movement, including a perception amongst vaccination deniers about doctors being in the pockets of 'big pharma'; Government cover ups of vaccine effects; that vaccination sterilises people; vaccines causing autoimmune diseases and cancer; vaccines causing sudden infant death syndrome (SIDS); dangerous additives in vaccines, such as mercury and aluminium; and the most famous conspiracy theory which is that vaccination is linked to autism.
This refers to Andrew Wakefield's infamous but now discredited 1998 study connecting autism with the measles, mumps, and rubella (MMR) vaccine. It took the journal that published the study 12 years to retract the paper, however by then its contents had been broadly disseminated, not to mention accepted to a great extent into the wider public consciousness.
Compulsory vaccinations
The knock-on effects of vaccination misconceptions continue to put children's lives at risk. With measles cases in Europe hitting their highest levels this decade, some commenters are suggesting that vaccinations should be made compulsory.
Indeed, earlier this year health secretary Matt Hancock said he was willing to look at "all options" to boost England's vaccination levels, including compulsory immunisation. In an interview with the BBC in May, Mr Hancock said: "These people who campaign against vaccinations are campaigning against science – the science is settled. I don't want to have to reach the point of compulsory vaccination, and I don't think we are near there, but I will rule nothing out."
However, not everyone is in agreement that this is a workable solution. According to the Royal College of Paediatrics and Child Health (RCPCH), only about one to two per cent of UK parents refuse all immunisations. Speaking on behalf of the RCPCH, Dr David Elliman, says: "A larger proportion may have concerns that are readily addressed by healthcare professionals, while a significant number still have problems accessing appropriate family friendly services. Introducing compulsory vaccination in this country might reduce the very high level of trust that people have in the NHS and prove counterproductive. It could even result in lower levels of vaccination."
Professor Helen Bedford, RCPCH immunisation expert, adds: "Bringing in mandatory vaccination could be problematic and could potentially backfire. For people who are undecided about vaccinations, compulsion could make them resistant, and making it compulsory would have little effect on determined vaccine refusers. It is also not a productive way to cultivate public trust."
Sponsored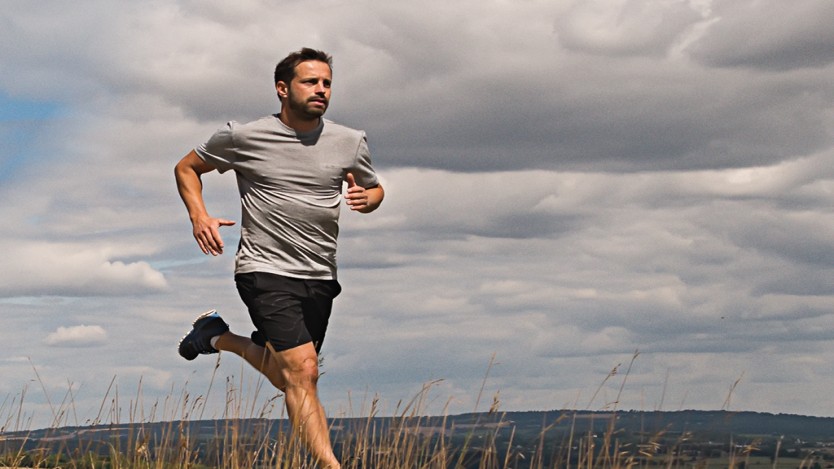 Sponsored education
Make the right recommendations to support customers to stop smoking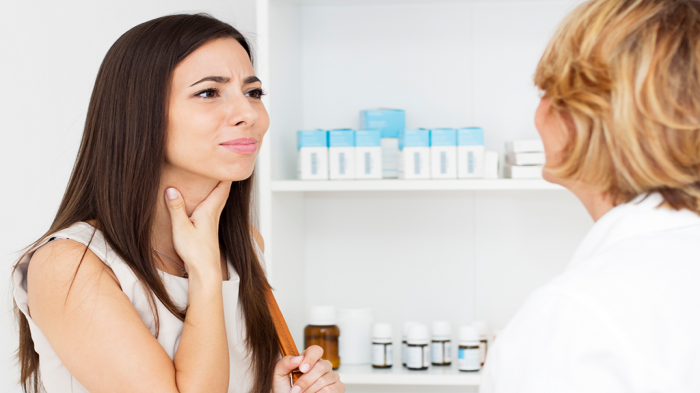 Sponsored education
This module will help you to understand and educate customers about the risks of antibiotic resistance, and recommend products to help them effectively manage their sore throat symptoms.
Record my learning outcomes