In-depth
Child health goals
England is falling behind in Europe on markers for child health, and experts say no improvement is on the cards. So what can pharmacy do to help reverse this decline?
The health of today's children and young people will be one of the key factors in determining whether England is healthy and prosperous over the next 50 years, according to a new report from the Royal College of Paediatrics and Child Health (RCPCH).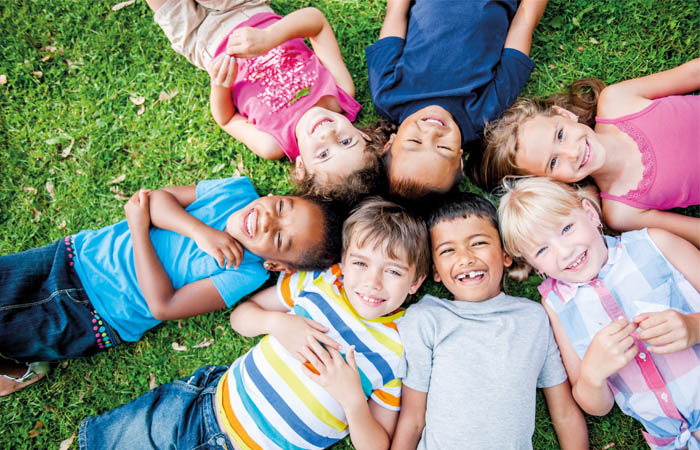 However, the report – Child health in 2030 in England – comes with a warning: England is falling behind other European countries, known as the EU15+, on obesity, mental health and infant deaths, and predicts rising health problems by 2030 without changes in policy.
Using historical data to project outcomes for children and young people's health in 2030, the report warns that while England is middle of the EU15+ pack for some outcomes, for the majority of markers it is likely to fall further behind other wealthy countries over the next decade.
Some areas in particular make for startling reading:
Key risk factors for infant mortality are higher in England/the UK than in comparable countries – it has higher proportions of young mothers and higher proportions of smoking during pregnancy than most EU15+ countries
The UK infant mortality decline has stalled and has even begun to rise in England and Wales in 2015 and 2016. If the rate of infant mortality begins to decline again, it will be 80 per cent higher than the EU15+ in 2030. If the UK's mortality continues to stall, it will be 138 per cent higher by 2030, an increase from 30 per cent in 2013-15
Reported mental health problems in England are set to increase by 63 per cent by 2030 if recent trends continue
Nearly one-third of England's most deprived boys will be obese by 2030 (not taking into account the Government's Childhood Obesity Plan, which is believed to help reverse current trends)
Poverty lies at the root of many risk factors for infant mortality, as well as other major child health challenges.
Policy recommendations
The country's most senior paediatrician believes a properly funded health strategy is urgently needed if England is to stem the predicted rises. Professor Russell Viner, president of the Royal College of Paediatrics and Child Health (RCPCH), says that while "it's hugely encouraging that child and maternal health have been included as a work stream in the NHS England Long-Term Plan", there is still scope for "more work to be done elsewhere".
If we are to turn the tide on these predictions, Professor Viner says England needs to develop a 'Children and Young People's Health Strategy for England' and that funding for a transformation programme to lead improvements in children's health will be "essential".
The report makes additional recommendations, including that:
NHS England should ensure funding designated for expanding children's services, e.g. for child and adolescent mental health services, reaches frontline services in CCGs
NHS England must increase access to specialist weight management services for children and young people
NHS England must work with Public Health England and local authorities to ensure all maternity professionals and health visitors are trained to identify maternal mental health problems.
A role for pharmacy
Community pharmacy is unfortunately not mentioned in the report or in its recommendations. However, there is much that pharmacy teams can do to help improve the outlook for child health over the coming decade.
In its August 2018 report – The two best ways to reduce infant mortality – the World Economic Forum says the most effective way to cut infant mortality is to encourage uptake of two readily available resources: maternal vaccinations and breast milk.
Protecting children from early deaths begins before they are born. When a woman is vaccinated against common illnesses like influenza, her body creates antibodies that recognise viruses and boost natural defences against pathogens. When she becomes pregnant, these protective proteins are transferred to her baby across the placenta. The Forum says maternal immunisation against flu also helps protect infants from pneumonia, a common cause of childhood mortality.
The Forum suggests that breastfeeding has an even greater impact. Breast milk is the perfect nutrition that a baby needs to stay healthy. For women who can supply their babies with at least six months of breast milk, the benefits are significant: breastfed babies are less likely to contract ear infections and meningitis, or to suffer gastrointestinal illnesses and diarrhoea.
However, rates of breastfeeding and breast milk consumption are well below desired levels. Only 40 per cent of infants worldwide are breastfed exclusively until they are at least six months old, as the World Health Organization (WHO) recommends. The reasons for this are complex: even though the majority of new mothers are able to breastfeed, not all women can produce enough milk owing to exhaustion, depression, or physical weakness following postpartum surgery. Some mothers are simply unable to meet their child's needs, while others lack the medical or social support to navigate the logistics of breastfeeding.
"Education is a key aspect with this risk factor", according to pharmacist Tulshi Patel, "and this is where pharmacy teams can help. For example, some new mothers are not aware of how beneficial breastfeeding can be for their baby and how many nutrients are present in breast milk in comparison to formula milk. Something healthy living pharmacies could do is organise an event and provide information to expecting mothers about the benefits of breastfeeding but also about a healthy lifestyle that could benefit them and their baby during and after pregnancy."
Another key risk factor for infant mortality is the high proportion of mothers who smoke during their pregnancy. Tulshi suggests that one way this can be tackled is for pharmacy teams to offer free smoking cessation programmes to expectant women, adding: "During their visit to the pharmacy for the smoking cessation programme, expecting mothers could be informed about the dangers to them and their foetus of smoking during pregnancy but also after pregnancy and the implications that it has on their health."
The RCPCH says that half of all mental health problems have been established by the age of 14, and an estimated 850,000 children and young people have mental health problems in the UK, yet only a quarter receive the specialist intervention they need.
RCPCH has submitted evidence to NHS England on how mental health should be considered within the NHS England Long-Term Plan, and Dr Max Davie, mental health lead at the RCPCH, says a crucial way forward is to ensure the health care workforce "is trained to spot the signs of mental ill health and equipped to refer and support children".
However, Tulshi says: "The number of healthcare professionals in the mental health sector needs to increase to address the growing requirement to meet the nation's needs," and suggests that "educating children about mental health, and possibly the signs that someone may show if they had mental health issues" could be an additional way to tackle the issue.
She adds: "Children are more likely to share their problems with one another than adults, so educating children could help persuade them to seek medical advice and not feel there is a stigma attached to mental health. There is also a role for pharmacists here, as they could go out to schools helping educate as part of healthy living pharmacy. Patients could be made more aware of resources that are available if they wish to discuss any problems with anyone, such as counselling and even discussing with their pharmacist, as well as a specific questionnaire to help diagnose mental health issues, where the results could help signpost patients to the correct departments so there is not a delay in treatment."
One in three children in the UK are obese by age nine, leading to more cases of type 2 diabetes, asthma and high blood pressure in children. Worryingly, the RCPCH report predicts that nearly one-third of England's most deprived boys will be obese in 2030. The Government's Childhood Obesity Plan, which is believed to help reverse current trends, focuses on encouraging the food and drink industry to cut the amount of sugar in their products, and primary schoolchildren to eat more healthily and stay active, and here too there is a role for community pharmacy.
For more on this, see 'Takeaway messages'.
Figures from the RCPCH and Child Poverty Action Group (CPAG) report, Poverty and child health: views from the frontline, show that 30 per cent, or four million children in the UK live in poverty, with projections suggesting this could rise to five million by the end of the decade.
Poverty lies at the root of many of these major child health challenges: we know that children living in poverty are more likely to be obese and have mental health issues. CPAG says poverty is also associated with a higher risk of both illness and premature death: children from low income families are more likely to die at birth or in infancy than children born into richer families, and are more likely to suffer chronic illness during childhood or to have a disability.
The stress of living in daily financial strain; more frequent changes of home; the costs of transport; language difficulties; and the struggle of taking time off if parents are in unpredictable, low-paid or insecure jobs, can all make it harder for families in poverty to sustain engagement with services that can help. This provides another opportunity for pharmacy teams to step in because there is no need for an appointment.
Of course, helping customers improve their own health – and the health of their children – will reduce the pressures across the wider health and care system over time, and could do much to reverse the trends predicted in the RCPCH report. As Professor Russell Viner, report author and president of the RCPCH, says: "This report clearly identifies the danger on the horizon – but [these] trends are not inevitable. Each of them could be turned around if key actions are undertaken."
Poverty lies at the root of many risk factors for infant mortality as well as other major child health challenges