In-depth
In our hands
A new report from the Royal Society for Public Health aims to debunk misconceptions about hygiene and calls for a targeted approach to practising good hygiene
What does it mean to be clean? Being healthy relies on good hygiene practice, but when the health of the nation lies in the hands of the public, is enough being done by individuals to support the health of their peers? The Royal Society for Public Health (RSPH) says that hygiene is a vital tool for tackling some of the UK's key health issues, such as antibiotic resistance and the spread of infection. In its new report, Too Clean or Not Too Clean, the RSPH points to the concept of targeted hygiene – whereby the spread of infection is prevented by intervening at critical points to break the chain of infection – and calls for a renewed public approach to managing and understanding hygiene.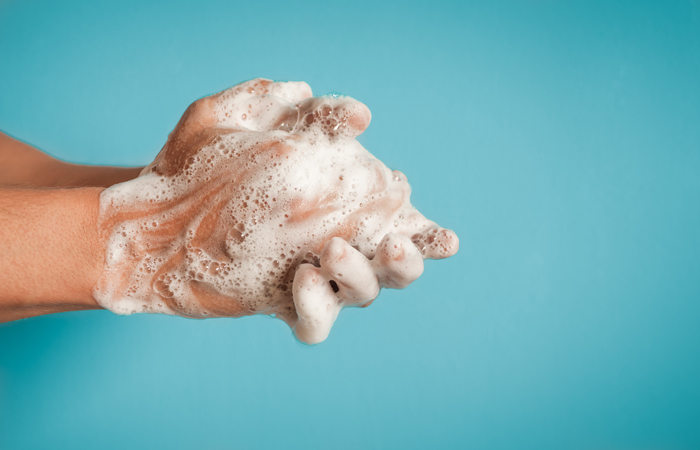 Antibiotic resistance continues to be a leading cause of concern for public health.Antibiotic-resistant bloodstream infections rose by approximately 35 per cent between 2013 and 2017, according to Public Health England (PHE)'s 2018 report English Surveillance Programme for Antimicrobial Utilisation and Resistance.
The European Commission estimates that antimicrobial resistance contributes to around 25,000 deaths per year in the EU alone and 700,000 deaths per year globally.
Not only does the spread of infection create a resistant population, it is incredibly detrimental to those with susceptible immune systems and the ageing population. Misconceptions about hygiene, including what is good hygiene practice, contribute to these growing concerns.
The need for change
The World Health Organization (WHO) says that antibiotic resistance will remain a significant issue without behavioural changes such as reducing the spread of infection through hand washing, vaccination and good food hygiene. Adopting good hygiene practices daily could help to slow down the public's antibiotic resistance, and has also shown to alleviate strains on public healthcare resources.
The same goes for preventing the spread of infection. The report states that the average number of colds per year is between four and six for adults and six and eight for children. As with preventing the spread of bacterial strains, the report highlights how good hygiene can also prevent the spread of other diseases, such as the norovirus, mainly through hand washing.
Surely something so simple is already being practised? According to the Royal Pharmaceutical Society (RPS), which carried out research for its Essential Guide to Handwashing, 84 per cent of British adults don't wash their hands for the recommended 20 seconds. In addition, 21 per cent of people don't always wash their hands after using the toilet, 65 per cent of people don't always wash their hands before eating and 32 per cent of people don't always wash their hands before preparing food – see more stats from the report in the panel below.
"People still don't understand how germs pass and take it very lightly," says Reena Barai, superintendent pharmacist at SG Barai Pharmacy in Sutton. "Most people don't want to be ill, or have the time to be ill, and if you can do something yourself to stop it because you're more susceptible, why wouldn't you take those precautions?"
Did you know?
The microbes in the gut alone can weigh up to two kilos and contain around 100 trillion bacteria.
Misconceptions
The RSPH report highlights misconceptions around hygiene as a result of the so-called 'hygiene hypothesis' and the impact of incorrect terminology used to describe pathogens and bacteria. The hygiene hypothesis – popular in the 1990s – argues that rising rates of allergies are caused by over cleanliness, suggesting children should be exposed to harmful microbes to build a strong immune system. The report itself refutes this concept, but highlights the significant amount of people that believe this to be true.
Findings from an online survey conducted by the RSPH in September 2018 found that almost one in four (23 per cent) of the public agreed with the statement: hygiene in the home is not important because children need to be exposed to harmful germs to build their immune system.
Exposure to diverse, mostly non-harmful microbes from other people, domestic animals and the natural environment is a positive and proactive way to build a strong immune system and build a healthy microbiome – the array of many micro-organisms that live in the gut and respiratory tract. This is very different to exposure to dangerous, disease-causing pathogens.
Inconsistent terminology used to report on hygiene can also create confusion, with microbes, germs, bacteria and pathogens, as well as cleanliness and hygiene, often used interchangeably.
For example, the survey found that 19 per cent of people believe that germs are always harmful, when in fact this is not always the case. In addition, only 43 per cent of people understand that pathogens are always harmful.
Sally Bloomfield, chair of the International Scientific Forum on Home Hygiene, says: "Hygiene is more than just cleaning. Cleaning is about getting rid of dirt and is a part of hygiene, but hygiene is the things we do to protect against infection".
Pharmacy teams can help make things clearer for customers by explaining the differences between cleanliness and hygiene:
Cleanliness focuses on eradicating dirt and should be practiced frequently
Hygiene focuses on the prevention of the spread of harmful microbes and should be practiced daily.
Targeted hygiene
Whilst the RSPH report states that the public has a good concept of hygiene, the problem lies in putting good hygiene into practice. Targeted hygiene aims to break the chain of infection, which primarily comes down to something as easy as washing the hands, both well and at the right time. This specifically targets the spreading of infection and antibiotic resistance. For example, instead of advising customers to deep clean their whole house to prevent spread of infection, much more effective and sustainable steps can be encouraged to break the chain of infection, such as washing hands after using the toilet.
Sally says: "Hygiene is not about getting rid of germs, it's about focusing on the times and places that matter, like when preparing food or using the toilet".
Pharmacy teams can encourage customers to incorporate good hygienic practice into their daily routine. By making people aware of the times when harmful microbes are more likely to spread:
When handling food
Eating with fingers
Using the toilet
Coughing, sneezing and nose blowing
Handling and laundering dirty clothing and household linens
Caring for domestic animals
Handling and disposing of refuse
Caring for a family member with an infection.
Adopting good hygiene practices daily could help to slow down the public's antibiotic resistance
Simple steps
Pharmacy teams can be on hand to provide simple, correct guidance to the public that can have a significant impact on health.
These top tips can help prevent spread of infection:
Wash hands…
Before eating
After handling food such as raw meat
After using the toilet
After sneezing or coughing – which should be done into a tissue
Before touching the face
After having used public transport
After handling money
After handling animals
After caring for someone who is ill.
Laundry
Towels and household linen should be washed at 60ºC to prevent germs spreading, according to advice from the NHS. It is also recommended that laundry is not left in the washing machine after the cycle has finished, as remaining germs can multiply rapidly.
Air quality
Rooms should be well ventilated. See TM's feature on indoor air pollution to learn more.
Re-usable straws
Using a reusable straw in public can prevent infections like sore throats, as straws avoid the need to put cups in the mouth. Plus, if a straw is reusable then it's better for the environment.
Tips for parents
Whilst public transport might seem an obvious one, there are other places that should be recognised as hubs of infection. Schools and nursery's can often maintain and spread infections, so parents should be advised to ensure their children are washing their hands regularly, especially when they come home.
In the pharmacy
There are many opportunities to encourage good hygiene in the pharmacy:
Like in many hospitals, pharmacies can provide antibacterial hand wash, and staff can encourage people to carry antibacterial gel and/or wipes when out and about
Page 12 of the RSPH report offers helpful graphics to demonstrate breaking the chain of infection, which could be used as posters in the pharmacy.
Stick up the correct definitions to words like hygiene, germs and pathogens around the pharmacy to make them clearer for customers.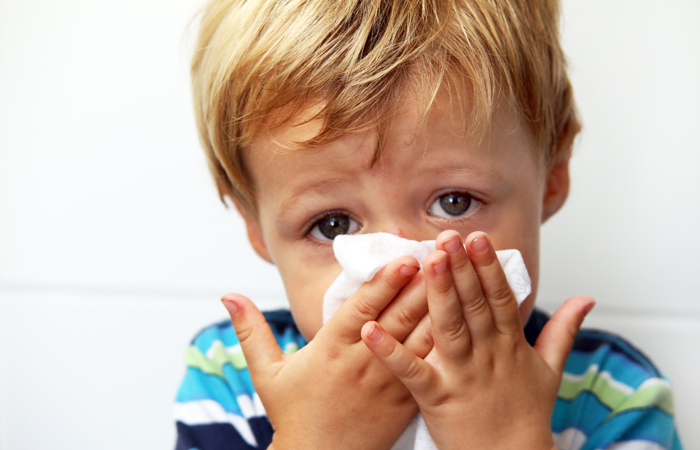 Everyone's responsibility
Pharmacy teams can be on the look out for people who might be practising poor hygiene. These might include people who are recurrently ill and/or are repeatedly taking antibiotics. Pharmacy staff should be reassuring and use clear language, as customers may interpret being told they practise poor hygiene as indicating they are unclean. Pharmacy teams can be there to help explain that good hygiene is not the same as removing dirt.
A wider public consciousness about good hygiene practice can benefit everybody. Sally says: "It has got to be everybody's responsibility and it needs more emphasis to show the public why it is important that they play their part".
And pharmacy can help the public take up this responsibility. World Antibiotic Resistance Week takes place in November 2019 and is a perfect time for pharmacy teams to encourage good hygiene practices and promoting targeted hygiene as part of the daily routine. This focuses on prevention, rather than dealing with customers once they are infected. "I think pharmacists have got a big role to play in prevention, where their traditional role has been treatment and care," Sally adds.
Studying the stats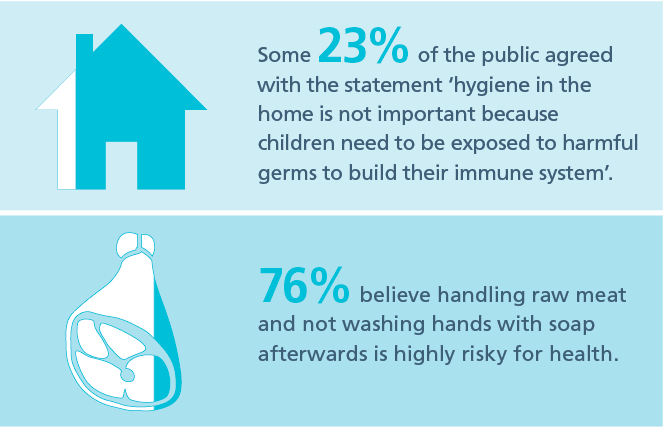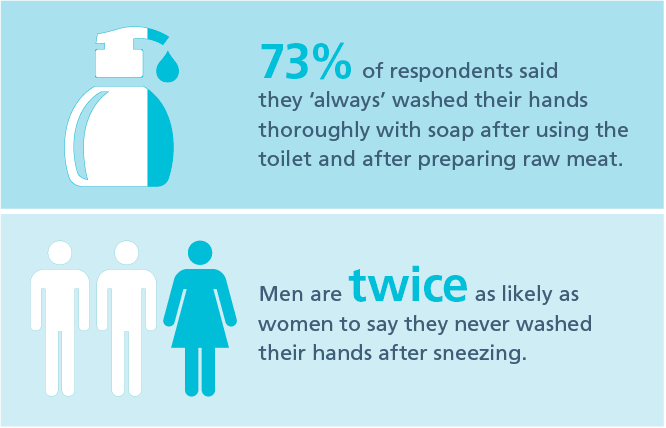 Sponsored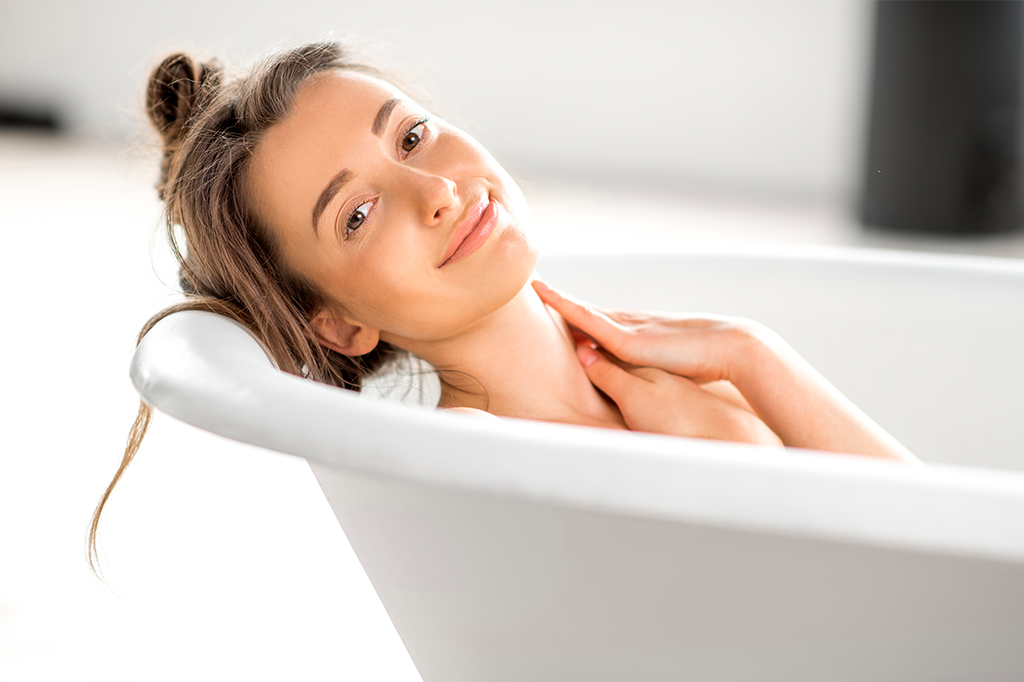 Sponsored education
Learn how a complete regime with appropriate self-care and product recommendations can help soothe very dry skin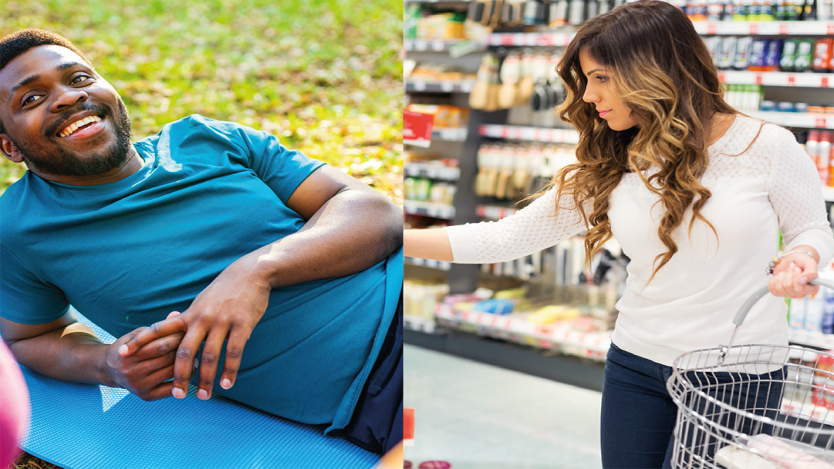 Sponsored education
Learn how to recommend the most suitable emollient for your customers in this interactive video
Record my learning outcomes