Vaccination has rarely been so high profile, yet uptake of many routine – i.e., non-Covid – jabs appears to be falling in England
Public awareness of vaccinations has reached a new peak over the last couple of years, aided and abetted by the Covid-19 pandemic. Vaccines were seen as a way out of the lockdowns and other restrictions put in place to try and curb the worst of the virus, with the 'I've had my Covid vaccination' sticker worn as a badge of honour by many.
Yet while Covid-19 vaccines were new products, there was nothing new about vaccination itself. To quote the World Health Organization (WHO): "Immunization is a global health and development success story, saving millions of lives every year… It is also one of the best health investments money can buy." Despite this, the proportion of children taking up the NHS routine immunisation programme offer has not only plateaued in England in recent years, but 2020 saw it drop for the first time in a decade.
NHS Digital's annual report on childhood vaccination coverage statistics for England 2020-21 showed significant decreases in uptake for nine of the 13 routine jabs offered to children up to the age of five years. The most marked of which was the number who had been given both doses of the MMR vaccine (see panel): only 86.6 per cent, far less than the 95 per cent target set by WHO. Concerns have also been raised around vaccine uptake in older children, with the Joint Committee for Vaccination and Immunisation (JCVI) highlighting a decline of some 20 per cent in children receiving their routine jabs during their time at secondary school.
Know your jabs
Many of the vaccines given as part of the NHS routine schedule are combined products, conferring protection against several illnesses at once, while others are referred to by abbreviations:
6-in-1 protects against DTaP (diphtheria, tetanus, pertussis) IPV (polio), Hib (Haemophilus influenzae type b) and HepB (hepatitis B). Components of this vaccine are also given in different combinations and/or by themselves
PCV confers protection against several strains of pneumococcal infection
MMR increases immunity to measles, mumps and rubella
HPV protects against specific human papillomavirus types linked to certain cancers and genital warts
Some of the more easily decipherable vaccine names include MenB (meningococcal type B), MenC (meningococcal group C), MenACWY (meningococcal groups A, C, W and Y), and rotavirus.
Dip or decline?
While some of the reasons for the fall in uptake may seem obvious – lockdowns saw most children accessing education from home rather than in school and people were encouraged to minimise face-to-face contact with healthcare services other than for emergencies – the statistics indicate a trend rather than a blip. For example, uptake of the Hib/MenC jab has decreased from 91.6 per cent in 2010-11 to 90.2 per cent in 2020-21, with the uptake of the 6-in-1 primary course dropping from 94.2 to 92.0 per cent over the same period.
Dr Doug Brown, chief executive of the British Society for Immunology (BSI), highlights measles as an example that underlines the seriousness of the situation: "Several years ago we saw an increase in the amount of measles circulating in the community coupled with a continued decrease in uptake of the MMR vaccine. This led to the UK losing its measles-free status in 2019 which had previously been bestowed by the World Health Organization."
Dr Brown cites three major hurdles that seem to be contributing to reduced vaccine uptake, particularly among new parents: complacency, confidence and convenience.
"First of all, complacency: in many ways, vaccines are the victim of their own success, and because the diseases they protect against aren't around as much, there is less understanding of how dangerous and even deadly some can be. What needs to happen is that we use the momentum created by the pandemic to raise the profile of these diseases, reduce complacency, and remind new parents of the value provided by routine vaccinations.
"When it comes to confidence, we are actually in a good place: the UK has consistently high levels of vaccine confidence. But as people have become better versed in topics such as immunity and the role of vaccines, they have had more questions, and actually that is great. It doesn't mean they are anti-vax, more that they are interested, so it is vital to engage with and answer these questions – openly and honestly – in order to improve confidence.
"In terms of convenience, it really comes down to Government and local authority funding. There should be zero barriers to access, so people don't feel they are too busy or can't get to places where vaccinations are delivered. We need to bring vaccination services into communities, and while it might seem costly to set up and run this provision, it is actually incredibly cost-effective when you think about the public health outcomes; people don't get ill and require expensive hospital treatment, for example."
Go west… and north
There are also lessons to be learned slightly further afield. Research published by Public Health Scotland and the University of Edinburgh revealed that uptake of the MMR and 6-in-1 vaccine among Scottish pre-school children increased significantly during the first Covid-19 lockdown in spring 2020. There was also a dramatic increase in the number of children receiving their pre-school jabs within four weeks of becoming eligible.
The study was carried out amid concerns that limited access to healthcare services during the pandemic would lead to a fall in vaccine uptake yet, north of the border in the early stages of Covid-19 exerting its grip upon the world, the opposite appeared to be the case. Some of the reasons proposed for the upsurge include direct communication with families to remind them of their upcoming appointment and easier access to vaccination centres.
In Wales, the longer-term trend has also been – for the most part – the opposite of that in England. Data from Public Health Wales (PHW) shows that in 2010-11, 95.7 per cent of eligible children had the PCV jab, 91.5 per cent their first MMR dose, 93.3 per cent the HiB/MenC, 86.9 per cent the pre-school MMR jab, and 90 per cent the pre-school booster. Comparatively, PHW data for 2020-21 reveals that 96 per cent had the PCV, 94.8 per cent the first MMR, 94.4 per cent the Hib/MenC, 92.2 per cent the pre-school MMR, and 92.9 per cent the pre-school booster vaccine; all increases over the decade. These figures are still – for the most part – adrift of the WHO target of 95 per cent but are much more encouraging than the data for England.
Pharmacy's pivotal place
Community pharmacies have a crucial role because they are already delivering some vaccinations such as those for Covid-19 and seasonal flu. It could make sense to expand this, though of course it would have to be funded properly. But perhaps even more crucial is the fact that the public access pharmacies all the time, and view pharmacists and their staff as trusted sources of information, which means they are well placed to provide printed information, or signpost to high quality resources such as the BSI's guide to childhood vaccinations as these can really act as antidotes to the misinformation that can circulate. Another strength of pharmacies is that they are part of, and understand, the communities they sit in. This means pharmacies have insight into how to engage with the particular demographic in their area, because they know where people go, the local leaders they listen to, and what the challenges or barriers might be. There is no one size fits all solution to the issue of falling vaccine uptake, so it is important to come up with creative answers that will solve problems at a local level. Vaccination is one of the safest and most effective methods we have to save lives and stop the spread of infectious diseases. Low levels of vaccination mean that harmful diseases such as measles can spread within our communities, infecting unvaccinated people, including vulnerable individuals unable to have vaccinations such as young babies and those with compromised immune systems or cancer. This is preventable but only if increasing childhood vaccination coverage is made a national priority. The Covid-19 pandemic is not over but the negative impact of these other preventable diseases isn't either. There are so many positives we can take from the highly successful Covid-19 vaccination programme – now is the time to maintain this momentum for routine vaccinations to deliver the life-saving benefits to our youngest generation."
Sponsored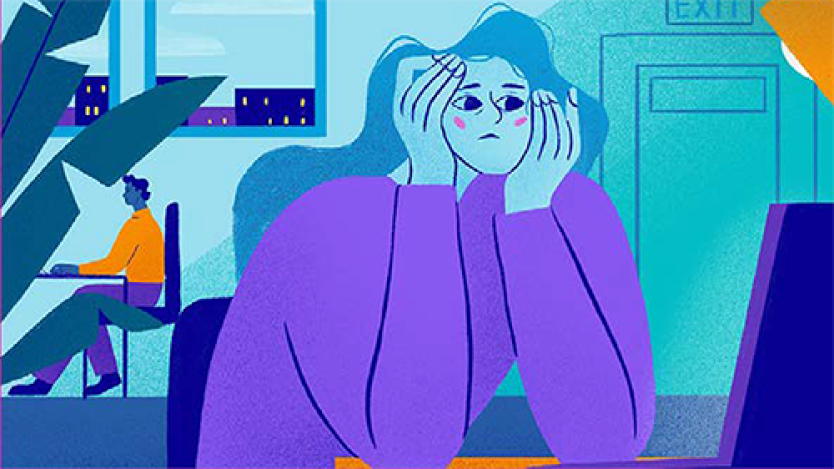 Sponsored education
This module busts the myths surrounding diarrhoea treatments and explores the products available OTC so you can recommend the right treatment.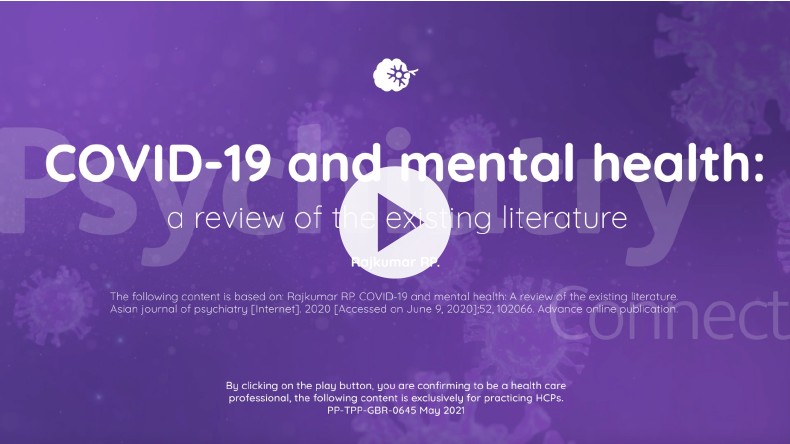 Sponsored education
Viatris has created this short video based on a publication reviewing global research into the potential impact of the Covid-19 pandemic on mental health. It identifies six areas where psychiatrists can play a role in supporting people's mental health through these difficult times.
Record my learning outcomes