In-depth
The loneliness epidemic
Feelings of loneliness affect us all at some point, but being lonely can be a serious problem when it becomes chronic, affecting our health and wellbeing and damaging our ability to connect with others. How can pharmacy help?
More than half of all people aged 75 plus – that's over 2.2 million people – live alone in Great Britain, according to statistics collated by The Campaign to End Loneliness. This is an increase of almost a quarter over the past 20 years. Of these, there are 1.2 million chronically lonely older people in the UK, and half a million older people go at least five or six days a week without seeing or speaking to anyone at all.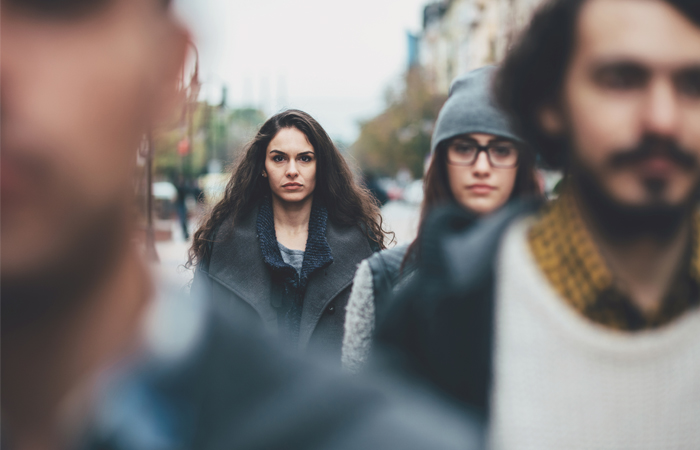 What's more, polling conducted by Independent Age found more than one in three people aged 75 and over say that feelings of loneliness are out of their control, but it's not just the old who experience loneliness.
"Young or old, loneliness doesn't discriminate... it is something many of us could easily help with." These are the words of the late Labour MP Jo Cox, who was setting up a project to combat loneliness at the time of her murder in June 2016.
Rachel Reeves MP and Seema Kennedy MP – now co-chairs of the Jo Cox Commission on Loneliness – took over the project to continue Jo's efforts to help the millions of people living in our communities who are lonely. At the end of last year the Commission published its final report reflecting on what it had learnt and what needs to happen next.
The Commission says that while most of us will be lonely at some stage, evidence suggests that some life transitions – such as moving home, changing schools, seeking asylum, leaving the armed forces, developing a health condition, leaving care, becoming a carer, becoming a parent, changing jobs or leaving work, experiencing family breakdown and bereavement – can act as triggers for chronic loneliness.
As well as the risk created by transition, there are also some characteristics that appear to leave people more vulnerable to becoming lonely than others.
In The Missing Million: A Practical Guide to Identifying and Talking About Loneliness, The Campaign to End Loneliness says the poorer your health, the smaller your household, having a mortgage, and being divorced or separated, are all associated with an increased risk of being lonely.
In addition, a study by The Co-op and the British Red Cross claims over nine million people in the UK across all adult ages – more than the population of London – are either always or often lonely, and a survey by Action for Children found that 43 per cent of 17-25-year-olds who used their service had experienced problems with loneliness.
Impact on health
The evidence is growing that loneliness has serious consequences for people's health and wellbeing. The Commission says loneliness is as harmful as smoking 15 cigarettes a day, while The Campaign to End Loneliness claims lonely people are more likely to suffer from dementia, heart disease and depression.
Professor Julianne Holt-Lunstad from Brigham Young University in Utah researches the influence of the quantity and the quality of social relationships on long-term health and on risk of mortality, and has found that loneliness has a more detrimental effect on health than obesity and smoking. She says: "There is now robust evidence of the protective effects of social relationships both on morbidity and on mortality, with a magnitude of effect comparable with many well-established risk factors such as smoking cessation and obesity [management]."
Help from pharmacy
Because healthcare staff are often the only people some of the most isolated individuals ever see, The Jo Cox Commission on Loneliness is calling for leaders in the NHS and beyond to recognise the crucial role they can play in addressing loneliness. Community pharmacy is ideally placed to help by encouraging staff to make time for a smile and a chat with customers who may be lonely, as well as promoting and signposting to community events that encourage social connectivity.
For many pharmacies, this kind of involvement is nothing new. Reena Barai, pharmacist, owner of SG Barai pharmacy in Sutton and NPA board member, became a trustee of a charity that supports older people because she was so worried about the impact of loneliness.
"As a community pharmacy embedded in your local area you see isolation creep up on people, especially if you've known them for a long time," she says. "When I became an Alzheimer's Society dementia champion it brought it home even more, because to prevent dementia people need to stay mentally, physically and socially active – and I hadn't considered this last factor.
"We see many of our older customers become lonely through circumstance, and sometimes through choice – and we've particularly noticed this with those we interact with through our delivery service. I do a lot of my own deliveries, and so do my husband and my mum, and we are not just an impersonal dump-and-go delivery service. We'll stop and have a chat with people, so we really get an idea of how they are. On the other hand, we don't jump to offer a delivery service as we want to promote physical activity and make sure people don't lose their confi dence in going out, so we'll say 'why don't you come down to us to pick up your medicines and if you can't get back we will give you a lift home'."
These kind of interactions spurred Reena on to become a trustee of the Sutton Older People's Welfare charity, which buses people to and from its day centre for lunch, afternoon tea and activities, and even arranges a hairdresser and massages for those who attend. Through her pharmacy she signposts people to the centre, as well as encouraging others to become volunteers in the kitchen, with activities, and delivering meals on wheels.
Reena says: "I think a lot more pharmacies could be involved in signposting customers like this so they become more socially involved, whether as a volunteer or to attend a centre. But our role is much more than signposting; we also have a key part to play in tackling loneliness in our communities by identifying and supporting people, as well as reporting safeguarding concerns to GPs and social services – something we have done on many occasions."
Minister for loneliness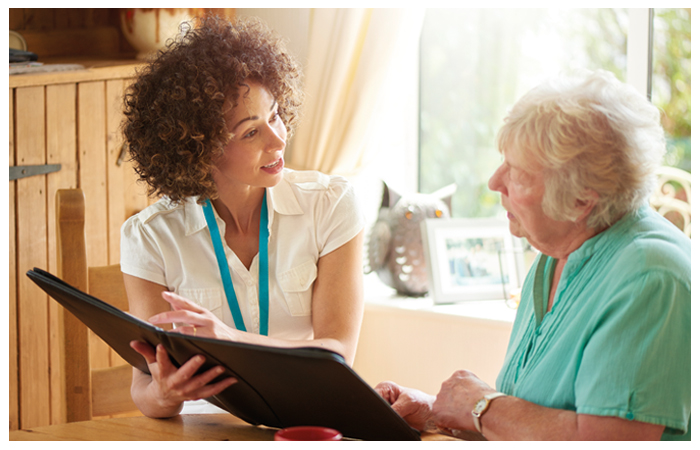 At the end of 2017, the Jo Cox Commission report called for a UK-wide strategy for loneliness across all ages, led by Government, but built on the insight, expertise and capacity of many others including statutory bodies (NHS, Public Health England, Fire and Rescue services, etc.), the voluntary and community sector, and business.
As part of this, the Commission suggested a nominated minister to drive action on loneliness across Government, with responsibility for the development and implementation of the loneliness strategy, and in January 2018 Theresa May appointed Tracey Crouch, the minister for sport and civil society, to head a Government-wide group with responsibility for policies connected to loneliness. The Government also pledged to drive a wider initiative to collate further evidence and statistics on loneliness, and fund community groups to connect people.
Christine McMahon, manager of social prescribing service Brightlife, says: "Opinion on these pledges has been mixed but the publicity around them is, nonetheless, bringing the topic of loneliness to the fore of people's minds, and more projects recognising the detrimental effects of isolation and loneliness can only be a good thing."
Social prescribing
Anticipating isolation in this way can do a lot to reduce loneliness, and so-called 'social prescribing' is another service that can help.
Social prescribing is a mechanism enabling primary care services to refer patients with social, emotional or practical needs to a range of local, non-clinical services, often provided by the voluntary and community sector.
One example is Brightlife, a multi-agency partnership testing 'social pharmacies' that 'stock' access to social assets and issue 'prescriptions' to people over 50 in Cheshire West and Chester who are referred to them by GPs or who self-refer. A wide range of social prescriptions is available, such as exercise classes and activities, or access to 'men's sheds'. The social pharmacy is itself a commissioning hub, with local organisations applying to join a bank of potential providers and older people deciding which of those providers they would like to commission.
However, Brightlife's social prescribing manager Christine McMahon says although local chain Swettenhams Chemist has stocked leafl ets and included a slide on their in-store screen about the initiative, wider pharmacy involvement hasn't really taken off.
"We think community pharmacy is an untapped area in social prescribing", she says. "We would really like to work with them because they interact with a lot of people who could benefit from social activities and more contact, which in turn can improve their mental as well as physiological health."
Christine says only last month she was at a meeting where someone suggested that professionals from all sorts of backgrounds should be asking people if they have had an MUR recently, and signposting them to their local pharmacy. "If pharmacists could then signpost back to us this would work really well because we find people who use our service tend to engage well when they have been referred by a health professional, because they are a trusted person," she says.
"Pharmacy staff tend to really know their customers, so if they can ask how they are doing and mention social prescribing it makes more of an impact. For some people a visit to their doctor or pharmacy might be the only contact with another person that they have. There is a huge possibility here for pharmacies to make links with their local schemes and help even more people to connect and build relationships."
Further information
Loneliness has a more detrimental effect on health than obesity and smoking
Sponsored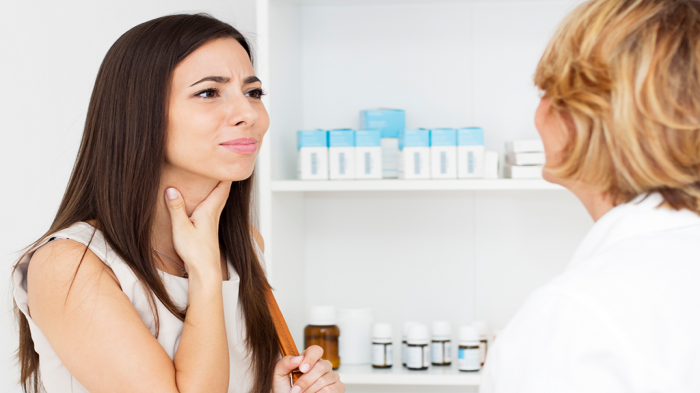 Sponsored education
This module will help you to understand and educate customers about the risks of antibiotic resistance, and recommend products to help them effectively manage their sore throat symptoms.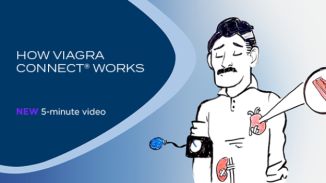 Sponsored education
Understand how VIAGRA CONNECT works so you can better support and reassure customers purchasing it in the pharmacy
Record my learning outcomes