PSNC launches audit to strengthen hand in Government talks
Latest
PSNC launches audit to strengthen hand in Government talks
The PSNC is asking pharmacists to take part in an advice audit next week to shed light on the continued unpaid work carried out by pharmacy teams in England.
The audit, which begins on Monday January 31, asks teams to record information on the informal healthcare advice they give in a single day, or until a minimum number of consultations is reached.
The negotiator said this would offer "a critical temperature check on how people are continuing to rely on community pharmacies".
It says it wants to make the case to Government to fund walk-in consultations through the Community Pharmacist Consultation Service, which currently only pays for patients referred by GPs or NHS 111.
A similar audit last year found that pharmacies were giving an average of 17 unpaid consultations each day.
PSNC funding director Mike Dent said previous advice audits have shed light on "important data to take into our negotiations, helping us to demonstrate just how much local communities rely on their pharmacies".
He said that with negotiations for the fourth year of the contractual framework to begin "shortly," fresh data will "be more critical than ever" in making the case for an expansion of the CPCS to fund patient self-referrals.
PSNC business continuity lead Richard Brown said: "The Pharmacy Advice Audit is part of PSNC's wider work to gather evidence of the efforts and value of community pharmacy teams across the country.
"The response rate to the previous two audits was phenomenal, and we are keen to match that again this year as it considerably strengthens our evidence when lots of pharmacies are able to take part.
"We know that pharmacy teams are as busy as ever, so we have once again made the audit as easy as possible for contractors to complete; hopefully this is aided because there is also now some familiarity with the process.
"Data from our previous two audits was used to great effect by both the sector and its advocates in strengthening the financial case for community pharmacy, and we would be hugely grateful to any pharmacies who can take part and contribute to this important work once again this year."
Sponsored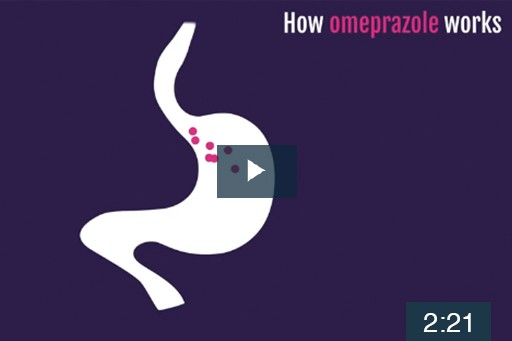 Videos
Understand how omeprazole 20mg works to treat heartburn and acid reflux symptoms
Sponsored education
This module highlights a new opportunity to treat heartburn and reflux in the pharmacy with Omeprazole 20mg, which is newly available for customers to purchase OTC.
Record my learning outcomes