PDA: RSG proposals leave employed pharmacists and locums with no voice
Latest
PDA: RSG proposals leave employed pharmacists and locums with no voice
By Neil Trainis

The Pharmacists' Defence Association has claimed the review steering group's proposals on reforms to the PSNC and local pharmaceutical committees will leave employed pharmacists and locums with no say on contractual matters that affect them.
Voting on the RSG's 37 proposals opens on May 27 and contractors will have until June 17 to have their say on how local and national representation should be shaped in years to come but the PDA said it is concerned that those two parts of the pharmacy workforce will be excluded under the current plans.
It said the RSG dropped one of professor David Wright's original 33 recommendations to allow pharmacy employees and patient and public representatives to have non-voting membership of 'community pharmacy localities', as LPCs will be known if the proposals are carried forward.
In dropping the recommendation, the RSG said: "It is for contractors themselves to manage employee engagement on contract matters. Many employees already sit on LPCs as contractor representatives."
However, the PDA said that although some employees are on LPCs as representatives of contractors, they represent the interests of their employers, not employed pharmacists.
The PDA also warned the proposals will leave locums with "no representation in these structures" and insisted the issues affecting employed and locums included service provision, safe staffing, inequality and violence.
"This means most of the profession, those who are employees and locums, that deliver the contract at the coal face, continue to have no say in what is agreed," it said.
"The PDA continue to believe that it would have added significant value for all concerned if employed and locum pharmacists were more engaged in the negotiation and delivery of the NHS contract and were satisfied that they had a meaningful input to the process."
The PDA also said it offered to be part of the rebranded negotiating body Community Pharmacy England (CPE) "to directly support efforts to secure improved funding for the sector" but a PDA spokesperson told Independent Community Pharmacist that it "didn't explicitly then follow up with the RSG".
The PDA warned that although CPE "will speak for contractors, just as it did when called PSNC, it will not be speaking for the employed and locum members of the profession, i.e. the vast majority of pharmacists".
When asked if its proposals risk excluding employed pharmacists and locums, an RSG spokesperson told ICP: "Contractors have been clear throughout the process that only business owners must have a vote in new representative structures as it currently the case and that is why we have proposed that that principle remains in the future structures.
"The views of the wider sector remain important, though, and we do hope that PSNC and the LPCs of the future will continue to look for ways to work collaboratively with, and to take soundings from, everyone involved in community pharmacy."
PSNC chief executive Janet Morrison told ICP that the RSG's proposals, as far as her organisation is concerned, "include widening the circles of experts from whom it hears".
Ms Morrison added: "[The] PSNC will continue to be an organisation that considers very carefully pharmacy teams and the burden on them in its decision-making. PSNC was pleased this year to launch its first ever survey of pharmacy teams and I was very concerned to learn more about the scale of the pressures that they are under.
"The people working in pharmacy teams are critical to all that community pharmacy has to offer patients, the public and the wider NHS: their wellbeing must remain a priority for us all, and we will continue to provide resources and information to support them in the future."
Sponsored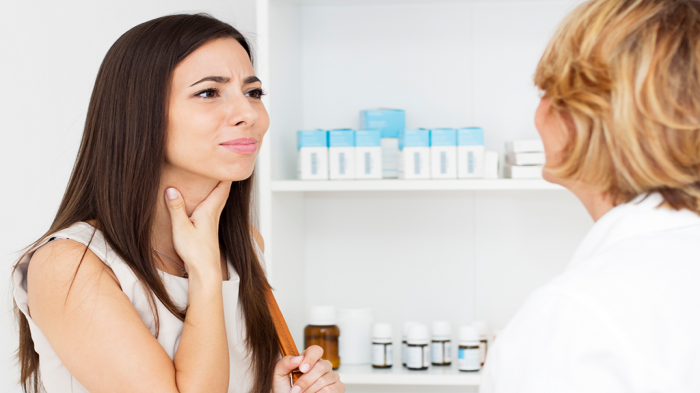 Sponsored education
This module will help you to understand and educate customers about the risks of antibiotic resistance, and recommend products to help them effectively manage their sore throat symptoms.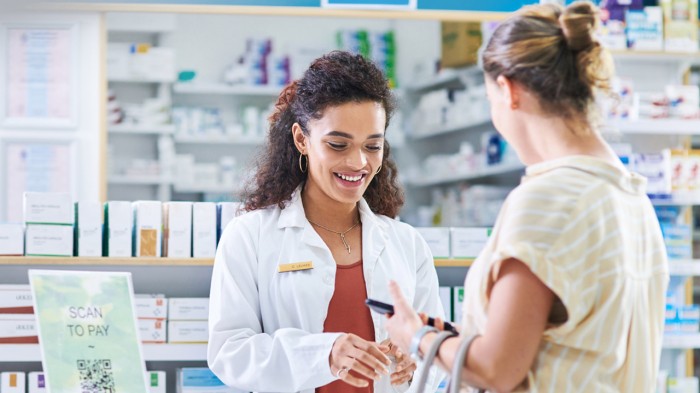 Sponsored education
Refresh your knowledge on managing mild to moderate pain and understand when a combination product can help.
Record my learning outcomes