GPhC continues to struggle to meet FtP performance standards
News
GPhC continues to struggle to meet FtP performance standards
The General Pharmaceutical Council continued to fall short in most of its Fitness to Practise performance measures during the first three months of 2021.
Of the six criteria measured, only one was judged to be meeting or exceeding performance standards. The remaining five fell short, with two of the five being worse than in the previous quarter.
The performance indicator for interim orders of suspension prepared and heard before a committee within 3 weeks was the only one that was met.
Triaging concerns within five days continues to move in the right direction with 65 per cent of concerns being triaged within that period (the standard is 80 per cent).
As regards older cases, the GPhC says it is unlikely to improve its performance in closing such cases until at least Q3. "Many of the older cases are complex and involve third party investigations which have added to delays. The third wave of Covid-19 has again had an impact on the investigation of these cases."
The performance of other GPhC services during the first quarter was, on the whole, positive, GPhC chief executive Duncan Rudkin told the September Council meeting. During the quarter six out of the seven service areas met their performance standards overall, with only FtP falling short.
He reported positive and sustained improvements in the performance of the customer contact centre, with telephone calls being answered quicker, lower levels of calls being abandoned before they could be answered, and all emails being actioned within two days.
There were also improvements in the processing times of pharmacist and pharmacy technician applications since the previous quarter. "This was particularly notable for pharmacists with the highest volume of processed applications for over a year," he said.
The efficiency of the inspection process improved significantly from the previous quarter and the direction of travel on the timeliness of enforcement notices continues to improve.
Sponsored
Sponsored education
Work through a customer consultation to determine the possible cause of stinging, gritty eyes and recommend an effective treatment to help ease these symptoms.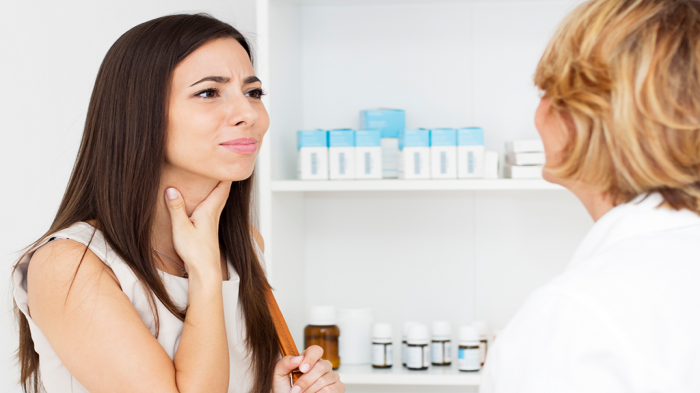 Sponsored education
This module will help you to understand and educate customers about the risks of antibiotic resistance, and recommend products to help them effectively manage their sore throat symptoms.
Record my learning outcomes