Pharmacy life
A creative spark
Symia Gulfaraz is always thinking of new and creative ways to help customers. Find out what it takes to be innovative in times of change
Symia Gulfaraz has just celebrated four years working in Evergreen Pharmacy in Dudley. Before she began her career in pharmacy, she worked for a car company doing quality checks, but Symia says she always wanted to work in healthcare. "I went to college and I did applied sciences and I always wanted to be somewhere within the NHS but I took year out and never went back to education again. So when I got this job I was very pleased and very happy because it was something that I always wanted to do," Symia explains.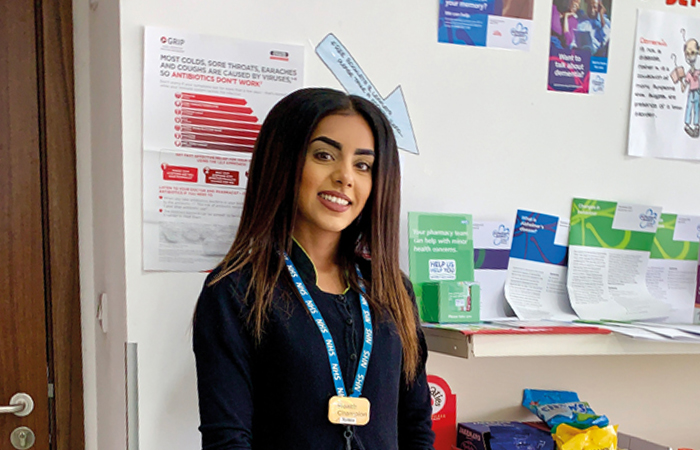 As part of a small team of three – and the only dispensing assistant in the pharmacy – Symia's role keeps her incredibly busy. Opening up the shop, dispensing and ordering medication and offering advice and recommendations to customers are all within Symia's remit and she is also the pharmacy's delivery driver. But that's not all. Symia says: "I have started a brow bar in the pharmacy as well. I do everything here!"
DIY campaigns
Other than helping customers, another one of Symia's passions is healthy living campaigns. As a health champion with a knack for design, Symia adds her own personal touch to make each campaign extra special, drawing and designing posters and leaflets herself. "You're meant to do a different campaign every three to four months, but I like to change my displays up. At the moment I've actually got two displays up in my pharmacy. I just think one is not always enough."
The community's needs are the focus of campaigns and Symia picks what to do next based on these needs. She recently set up a health campaign for dementia to support the large elderly population in the area. "Dementia is something people don't want to talk about," she explains. "I've got it displayed in a very simple form – it's eye catching and it breaks it down easily. People can pick up a leaflet or a booklet and read it in their own time".
She adds that this works particularly well for topics that people find hard to talk about, but "to provide something to look at and something to take away means they still get the information." Symia recalls a conversation with one man who took a leaflet about dementia and said he previously didn't believe in mental illness or dementia; the campaign changed his perceptions and he was very grateful.
Helping the community learn is really important to Symia. In the past she has done a combined smoking and alcohol campaign and was really surprised by the response: "The amount of patients that did not know how many calories alcohol has or the recommended units for them, it was unbelievable."
Friendly faces
Small but mighty, Symia says the pharmacy team has a close relationship with the community. She says that this is a really important thing to establish as it increases trust and gives locals a source of conversation and support. "It's not like they're the patients and we are the pharmacy, it's like a big family," she explains. "A lot of our patients are very vulnerable and they're alone and for them to have someone, especially someone who is looking after them in their medication aspect, they've got that friendly face and someone to talk to, it puts them at ease".
Symia adds that helping people in this way is very rewarding: "It's a different form of satisfaction, I know I've helped this person, there are no other words for it", and she says customers reward her too, with lots of lovely gifts at Christmas and Easter to say thank you for her hard work.
I've actually got two displays up in my pharmacy. I just think one is not always enough
Change and innovation
Unfortunately for the pharmacy, the GP surgery opposite closed in September 2018 and Symia says that this has meant the pharmacy has experienced "a bit of a rollercoaster", especially when it comes to the subsequent reduced footfall.
But not one to dwell on the negatives, Symia has seen this as an opportunity to put her creative flair to good use again. She's made flyers and posters to put up in the community to let people know the pharmacy is open and still offering the same great service.
With the upcoming opening of a nursery nearby, Symia has plans to make the most of this potential new customer base – the children and their parents. As well as working in pharmacy, Symia is a part time beautician and had the innovative idea of setting up a brow bar in the pharmacy to draw in new customers and offer existing customers a bit of pampering. "The young mums can pop in, get something for their kids, get their brows done, get their prescriptions, all in one," Symia enthuses.
If that wasn't enough, Symia hopes to get more involved in the community in the coming months. "I'm waiting until the schools start again and I want to go down to our two local schools and do a talk on sexual health," she explains. The pharmacy team have recently completed their chlamydia training and Symia feels that this would be the ideal way to put this to good use.
Sponsored
Sponsored education
Identify the 5 key elements to address in your dry skin consultations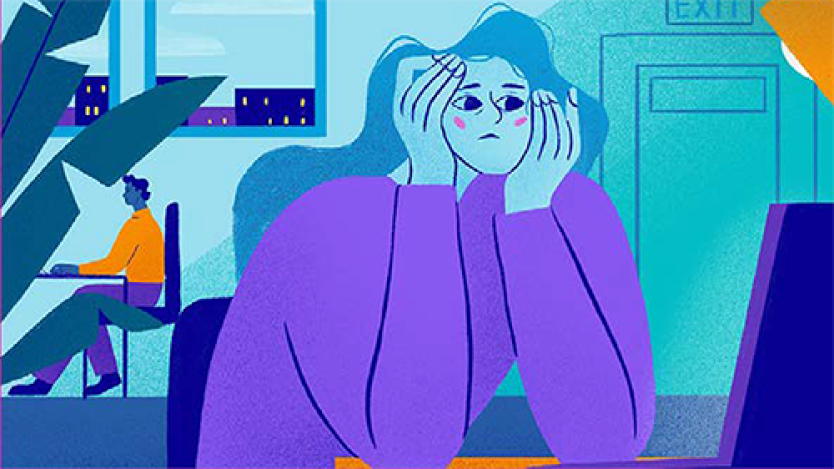 Sponsored education
This module busts the myths surrounding diarrhoea treatments and explores the products available OTC so you can recommend the right treatment.
Record my learning outcomes