Pharmacy life
A high achiever
Thanks to a supportive team and plenty of training opportunities, Maria Buxton has found the confidence to realise her passion for helping others
Maria Buxton began her pharmacy journey back in 2011, when she decided on impulse to apply for a job she saw advertised in the window of Cray Hill Pharmacy. At the time, she was looking to get back into work after having had two children, as well as studying at college to become a counsellor.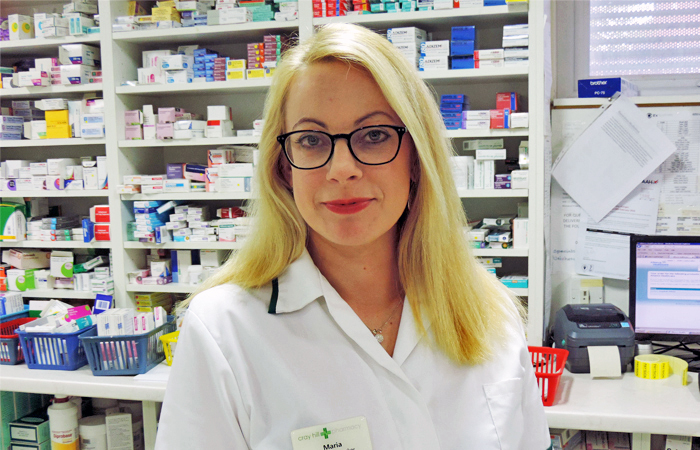 Shortly after Maria accepted the job, training opportunities came thick and fast. By 2013, she had already completed her medicines counter assistant and dispensing assistant courses. The following year, she became a health champion by gaining two qualifications from the Royal Society of Public Health, which she followed up with an accuracy in dispensing course. Maria is currently working towards her Level 3 Diploma in Pharmacy Service Skills and hopes to qualify as a pharmacy technician soon.
"I have been very lucky," says Maria. "I have loved every minute of my training so far and relish every opportunity I get to do more."
Making a difference
Thanks to pharmacist Ian Toto's firm belief in community pharmacy's public health role, Cray Hill Pharmacy offers a wide range of services, as well as regularly taking part in public health awareness campaigns. This has given Maria the chance to put her counselling skills to good use, to get creative and feel like she is making a genuine difference to her community.
The pharmacy runs a successful stop smoking service, which Maria says is "all about listening and support and giving people the techniques to cope with cravings." She adds: "Even when they have finished the programme, I tell customers that we are always here if they have had a bad day and need extra support."
The team's hard work in promoting and delivering this service was rewarded last year when they won two Bromley Smokefree Awards, including Best Pharmacy Outstanding Contribution for 2014/15 and Best Promotional Display 2014/15.
On display
As part of her health champion role, Maria helps organise health awareness campaigns in the pharmacy, such as Stoptober and World Cancer Day. She researches which campaigns to support at the beginning of each year, and draws up an action plan with the team.
According to Maria, an eye-catching window display is crucial to a successful health awareness campaign. Indeed, Cray Hill Pharmacy's display for this year's Know Your Numbers Week drew in more than 100 customers wanting to have their blood pressure measured, while in 2014, Maria's flair for creating impactful displays won her the Best Public Health Display Award from Health Education South London (HESL) and Buttercups Training.
"I contact Bromley Healthcare and charities for promotional stuff, such as inflatable cigarettes, or sometimes we make our own props, and we work closely with the local GP surgery," Maria explains. "It helps that we have a big window so we have a good space to work with. Our displays make a big visual impact on the high street when people are walking past."
Flu fighters
Maria is particularly proud of the team's promotional campaign for the 2015/16 flu vaccination service, which earned them the Carers Award at this year's NHS Flu Fighters Awards. She and the pharmacy's other health champion attended a workshop to learn all about the purpose of the service and its target groups, which they relayed to the counter staff to ensure that everyone was confident about discussing the service.
The team went to town with the window display, creating a convincing 3D syringe out of a cardboard tube, a meat skewer and silver foil, and even designed their own leaflets to hand out to customers and engage them in conversations.
The campaign was a huge success and identified lots of carers, many of whom were unaware that they or those they cared for were entitled to an NHS flu jab, and led to a massive increase in flu vaccinations – from 60 in 2014/15 to 600 in 2015/16.
Building confidence
When she's not taking part in pharmacy services or health campaigns, Maria spends her time in the dispensary accuracy checking prescriptions and dealing with telephone queries, or on the counter serving and chatting with customers. She has also taken on the responsibility of organising staff meetings at which colleagues discuss SOPs and provide feedback on how they could be improved.
All of her training has really boosted Maria's confidence. In fact, she recently spoke alongside Ian at an HESL event about just how far she has come and how Ian's leadership skills have helped the pharmacy team to work better together. What's more, when Cray Hill Pharmacy recently underwent a GPhC inspection, instead of getting nervous, Maria actually enjoyed the experience of talking about the team's achievements.
"Our motto is 'there is no I in team'," she says. "We are always learning, reflecting and thinking of new ideas and challenges. For instance, we would love to deliver 1,000 flu jabs next season. If we work hard together, then it could be done."
I have loved every minute of my training so far and relish every opportunity I get to do more
Sponsored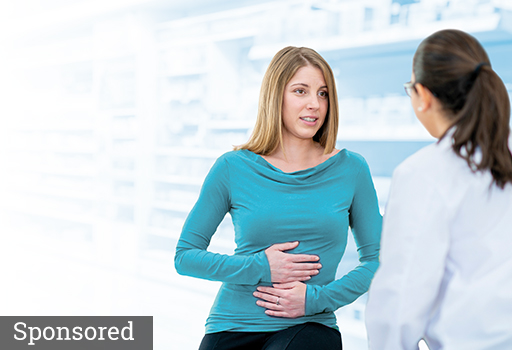 Learn how to help customers with constipation and find out how even brief conversations can have a positive influence on their health.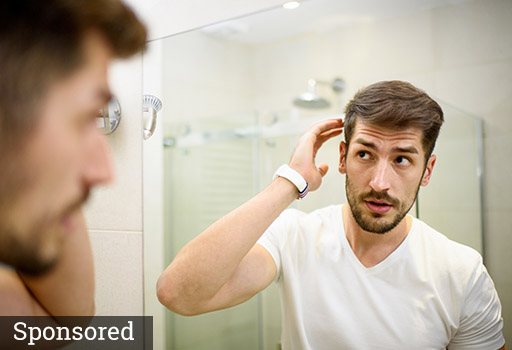 Understanding the causes and symptoms of some common scalp conditions will help you to make a real difference to your customers' lives. Complete this module to discover self-care and product advice to help ease symptoms and maintain scalp health.
Record my learning outcomes
Pharmacy life
Inspiring stories related to health, fitness and the pursuit of wellbeing