Pharmacy life
A pharmacy stalwart
Almost 30 years into her career at Hughes Pharmacy, Cora Quigley is heavily involved in community life, delivering more than just the average prescription when required
Dispensing and medicines counter assistant Cora Quigley has worked at Hughes Pharmacy in Newtownbutler near Enniskillen ever since it opened almost 30 years ago. Having lived in the village all her life, Cora (pictured below, far left) is an integral member of the community, always on hand to offer expert support and advice to all her customers. And despite having so much experience under her belt, Cora is enthusiastic to continuously learn more so that she can improve the service she offers her community.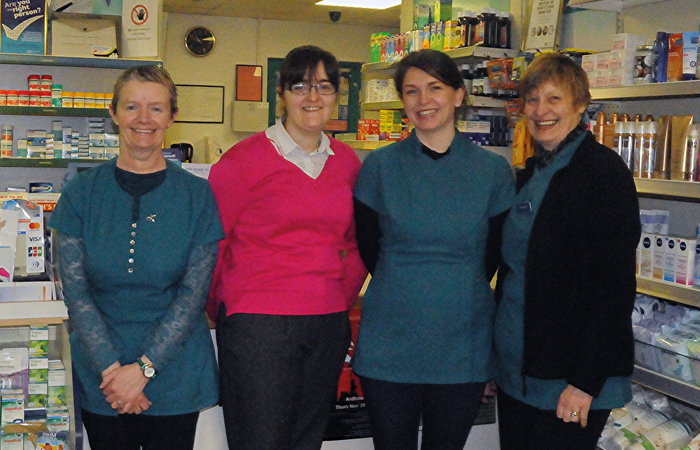 Customers first
Cora believes in the importance of customer contact, always making time for a chat. "Somebody might come in and not buy anything", says Cora, "but that's not their overall aim. It's just coming in to chat to you to get some reassurance – it's a homely place to come to." Focusing on individual customer needs is crucial, Cora explains. "Some people might come in here and they're feeling low so you have to tap into that and reassure them, but you don't want to be too nosy or invasive, you just want to make them feel better coming out of here than they did when they came in."
The Numark member pharmacy encourages customer chats with monthly health awareness campaigns, which the team uses to facilitate potentially difficult conversations. "We're signed up for Health+Pharmacy, so every month we have a feature," Cora explains, adding that for the recent Breast Cancer Awareness Month, "we have the posters up and pictures, it's probably one of the best I've seen." Cora also takes charge of the pharmacy's window displays, adapting them seasonally to get customers talking.
Child-friendly environment
Having worked in a play school for a year prior to joining community pharmacy, supporting parents and their children is close to Cora's heart. What's more, the pharmacy is a family-oriented place and Cora works hard to make it a welcoming rather than an intimidating environment for local children. "We have a teddy and he's sick all the time," says Cora. "So we take teddy down and we get to their level and play with them, so it's a friendly environment [and] to reassure them it's not all bad with medicine."
The pharmacy also uses a star chart scheme to encourage children to take their medicines. Cora explains: "After they get 10 stars we tell Santa about how good they've been and then Santa sends them an extra gift." This light-hearted approach provides a positive atmosphere in the pharmacy: "I want a bit of fun, it's not all sadness, you can have fun as well," she says.
Team players
The team atmosphere at Hughes Pharmacy is a much-loved part of Cora's job. She says: "It's fantastic. We work as a team, nobody's better than anyone else. We're all team players. Obviously I've been here 30 years, but that doesn't matter. It doesn't matter if you're here one year or 30 years, we all look after each other, and we value each other, because everyone has a different role to play and different ideas to bring to the place, so we share those ideas – it's brilliant."
Variety is key to Cora's everyday tasks and team members are kept busy, rotating around different roles. "We spend one week in the dispensary and the other in the shop, so we get the best of both worlds – we know what's going on in both the shop and the dispensary," says Cora. "It's ideal. Everyday I'm doing different things, it's an overall package of happiness." Valuing team members and completing a variety of tasks keeps the pharmacy running smoothly as "one happy family," says Cora.
The extra mile
Community spirit runs through the veins of Hughes Pharmacy and Cora says that everybody knows everybody and will do all they can to help. "We're so proud of what we do and the value of what we're doing. Every day you're learning something, it's amazing."
The pharmacy offers a delivery service for people unable to get to the pharmacy, but Cora takes this a step further, sometimes helping customers out with supermarket shopping on the way. "I might deliver the prescription, but the lady might say 'oh could you bring me over half a ton of potatoes when you're coming', so you would do that," Cora explains. "We value our elderly community because, people are living longer, and it's important. They've grown up and they're characters in the area, we'd do anything for them."
Charity is also important, with the pharmacy staff supporting events in the local community centre. "We would send over prizes and we'd go over obviously and buy stuff so, you know, we support it," says Cora.
Brexit and the future
Located just five miles from the border with the Republic of Ireland, Brexit is a major concern for Cora and the team who have footfall from over the border. But while the future remains uncertain, it doesn't stop Cora from staying positive and focusing on her number one priority: customers. "We don't want to let anyone down, I think that's our motto, because they're so loyal to us I think we have to be loyal to them," says Cora, "I'm a very positive person – I don't do negativity. Positivity is very important, you can overcome a lot of things." Cora's admirable positivity and customer focus will stand her and her pharmacy in good stead for the future, whatever it brings.
It doesn't matter if you're here one year or 30 years, we all look after each other, and we value each other
Sponsored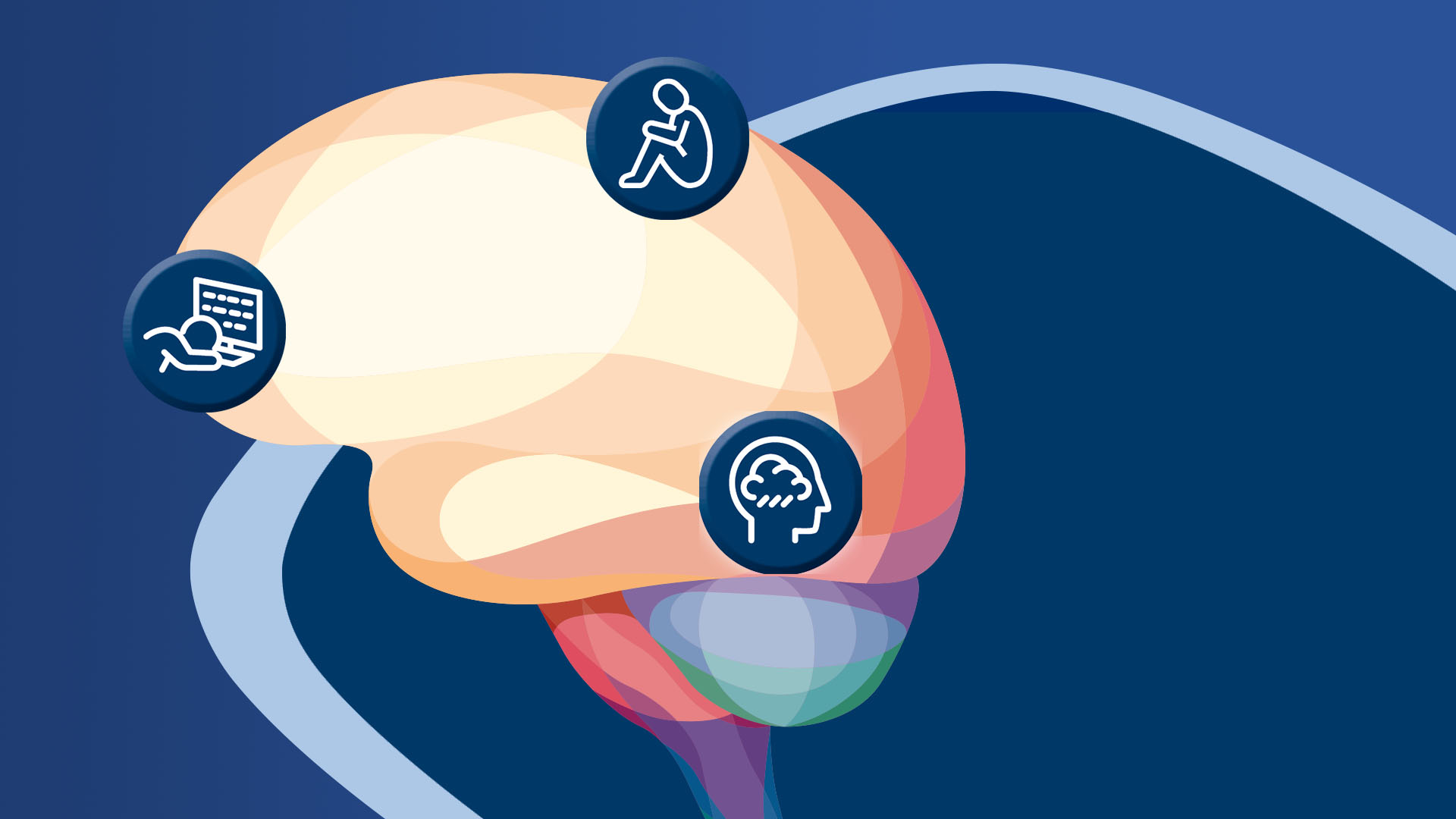 Explore the interactive brain to learn about psychological causes of EPs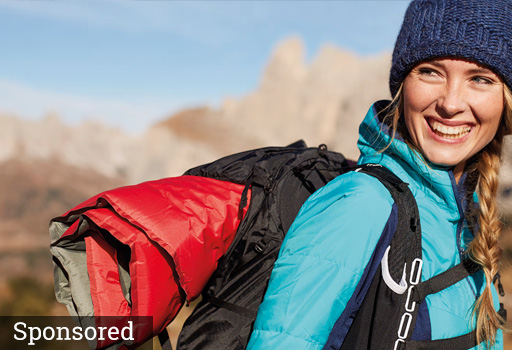 This module busts the myths surrounding diarrhoea treatments and explores the products available OTC so you can recommend the right treatment.
Record my learning outcomes
Pharmacy life
Inspiring stories related to health, fitness and the pursuit of wellbeing