An indispensable team member
Pharmacy life
An indispensable team member
Kayleigh Rattray started to work at her local pharmacy at the tender age of 13. Six years on and an apprenticeship later, Kayleigh is an indispensable part of the team
From a young age, Kayleigh's local pharmacy was a familiar fixture in her life due to her type 1 diabetes. Her regular trips to pick up prescriptions and her observations of the goings-on sparked an interest in pharmacy life and so she set about securing a job in the team at the earliest opportunity. "When I reached my teenage years I got a Saturday job at Blackwells and I did the medicines counter assistant course – it's always been really interesting," Kayleigh explains. "And then after my GCSEs the pharmacist offered me a full time apprenticeship to become a dispensing assistant. I've been here six years now."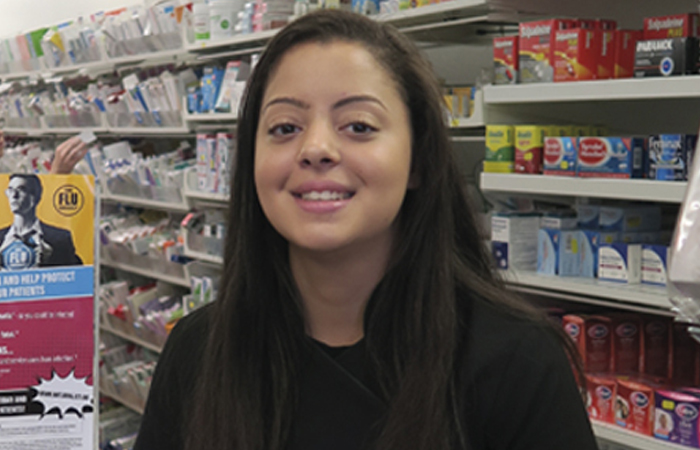 Multi-faceted role
All staff at Blackwells, a Numark member, train as medicines counter assistants and dispensing assistants so that the pharmacy always runs smoothly, even if people are away. Kayleigh says this means no day is the same and she can get stuck into lots of different tasks. "In our pharmacy we tend to mix jobs because the staff are similarly qualified. We're never just behind in the dispensary or just interacting with customers, it will vary depending on the day and I quite like that," she says.
Although customer interaction is her favourite part of her role, Kayleigh also enjoys making up prescriptions, working through queries in the dispensary and following up with the doctor, particularly if there has been a complicated discharge. As her pharmacist Piyush Amin says, "Kayleigh makes sure all the I's are dotted and the T's crossed."
Piyush is particularly impressed with how much Kayleigh has developed since joining the pharmacy. "Kayleigh has come on leaps and bounds. She's efficient, motivated, has very good attention to detail, which is really important, and she's passionate about delivering healthcare messages to patients," he explains.
"Kayleigh has come on leaps and bounds. She's efficient, motivated, has very good attention to detail, which is really important, and she's passionate about delivering healthcare messages to patients," he explains.
Meeting customers' needs is the sole focus of the pharmacy and part of that is having the pharmacist available in a customer-facing capacity for queries and service provision. "We have the pharmacists out front and the staff run the dispensary," says Piyush. "When you have good staff, that's achievable and Kayleigh fits the bill perfectly. She even steps up to manage the store when the practice manager is away."
Specialising in services
Service provision is high on Kayleigh's list of priorities and she gets involved in as many as she can, especially after having trained as a health champion. A particular achievement was with the now de-commissioned smoking cessation service, with which she had an 80 per cent success rate over three years.
Flu is another big hit, with the pharmacy offering both NHS and private vaccinations, and Kayleigh explains that she likes to spend time on the counter to recruit people.
"I know who had [the vaccination] last year so I can advise them to have it again and I know who might be at risk and encourage them to get it done there and then too. I think the flu vaccinations are particularly successful for the pharmacy – we do hundreds and hundreds – and I really enjoy recruiting for it."
Kayleigh has also been heavily involved in the pharmacy's travel, alcohol, needle exchange, sexual health and diabetes services, as well as enrolling customers onto the electronic prescription service and identifying customers for medicines use reviews and the new medicine service. Kayleigh is also looking to do the blood pressure training to add another skill to her ever-expanding repertoire.
A familiar face
For Kayleigh, being on first name terms with her regular customers is an important part of the service she offers and lots of customers ask for her by name when they come in. "We can have a laugh and a chat – customers might not come in smiling but they leave laughing and I think it's very important because it makes it not so serious," she says. "Obviously you've got to maintain a professional relationship but it breaks the barrier and makes them trust you when you've got a health message to give. It helps to be on the same level." Kayleigh prides herself on being able to make a difference to not only customers' healthcare but their lives too. "Older customers especially come in and have a five minute chat and then go about their day – you might be the only person they have to talk to so that really matters," she says.
And the friendly atmosphere doesn't end there. The whole pharmacy team – two pharmacists and five assistants – is incredibly close knit and everyone gets on very well. "We have a laugh and we know that if we don't know something or haven't done something for a while and have forgotten then we can just ask and there's always someone to help out," Kayleigh enthuses. "We're like a work family really because we're so close."
Time for training
Despite having so much responsibility, Kayleigh isn't happy to just sit back and she's already thinking about her next steps. "In the future I want to go on another Buttercups training course – I haven't looked into it properly so I don't know which one yet, but I'd like to do that and just keep progressing."
Kayleigh has achieved a lot during her career in pharmacy and being just 19 years old, it's not only impressive, but begs the question: just how far can she go?
Customers might not come in smiling but they leave laughing and I think it's very important
Sponsored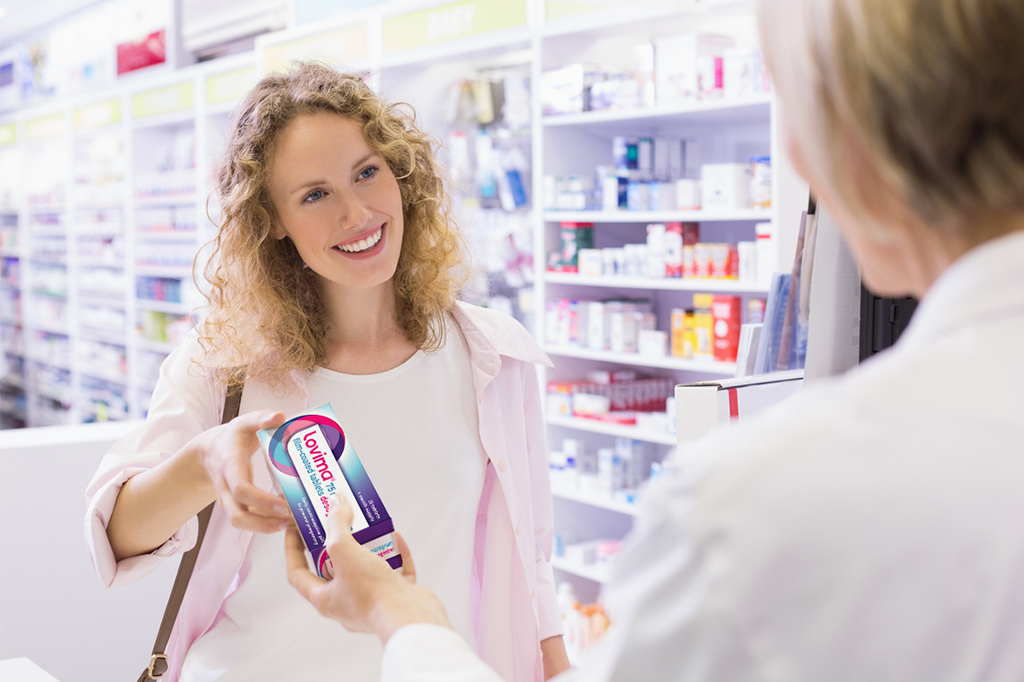 Upgrade your contraceptive consultations by exploring the interactive pack to learn about a daily oral contraceptive pill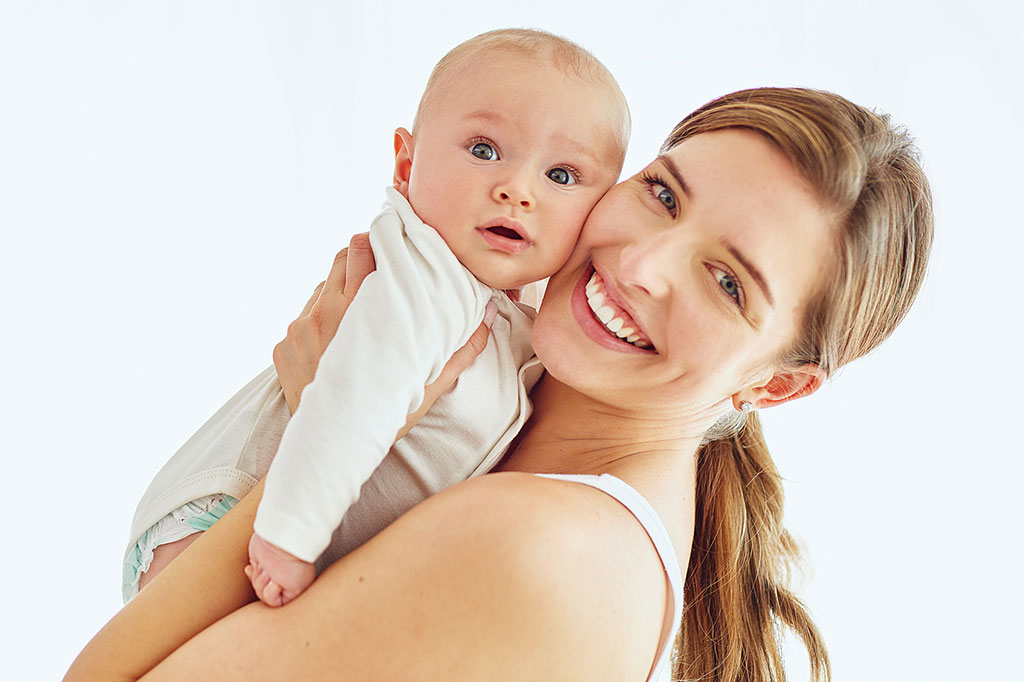 Common feeding feeding issues, including coloc, reflux and regurgitation, and some of the ways they can be managed
Record my learning outcomes
Pharmacy life
Inspiring stories related to health, fitness and the pursuit of wellbeing