Delivering a strong support network
Pharmacy life
Delivering a strong support network
Shirley Jamieson was already delivering a strong support network to those at home, even before Covid-19 made shielding a necessity for vulnerable members of society
Shirley Jamieson goes the extra mile every day for her customers. Literally. She's the delivery driver for Bedminster Pharmacy in Bristol and has been based at this store for the last 11 years. Shirley has always loved driving and was in fact a bus driver in the local area before she began working in community pharmacy. Making the switch has enabled her to continue doing what she enjoys and also find her true calling in helping others.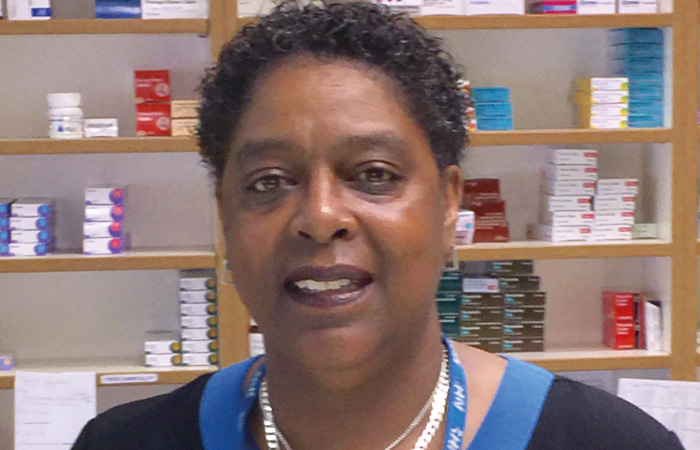 In 2018, Shirley stunned the judges of the Training Matters' Recognition of Excellence Awards, demonstrating how delivery drivers – who are often an undervalued part of the pharmacy team – can make such a positive impact on a community. Shirley was described as a "true gem" by the judging panel and took home the Pharmacy Champion Award. Now, two years away from retirement, she continues to impress.
Shirley's main responsibility is to deliver prescription medications to patients' homes, but she frequently goes above and beyond to check in with vulnerable and elderly people who live alone. Even before the Covid-19 pandemic, Shirley showed how vital her role is, being a crucial point of contact between customers and the pharmacy, and this is now more important than ever.
Those people may only see me, so when I can go back and tell the pharmacy 'look something is wrong here', then we can do something about it
Eyes and ears
Beyond its four walls, Shirley is the pharmacy's eyes and ears. Day to day, she looks out for customers who may require medical help, an odd job doing or even just a good chat. "Those people may only see me," she says. "So when I can go back and tell the pharmacy 'look something is wrong here', then we can do something about it."
On a recent delivery drop off, Shirley helped an older, diabetic gentleman who had not been taking his insulin. "He was going dizzy and everything – he wasn't well at all – so when I came back I said to the pharmacy. When we got more insulin up to him and he started to take it, he got better," Shirley explains.
It is times like this that demonstrate how important Shirley's role is. She says she believes it is her responsibility to look out for people, especially if they live alone, like this gentleman did. "When I went in the home, it looked like it was only him that lived there so, you know, maybe he doesn't have anybody to go there and see him. It was lucky that I went and saw him," she adds.
Special delivery
Shirley knows her customers very well and on a first-name basis, which she believes is important, and keeping a look out for those isolating and shielding she sees as just a part of the job. "This is me. I go the extra mile every day, I will do it every day," she says. Previously she has bought groceries for customers and even delivered letters for those struggling to get out and about. "It's not very good for me to say 'no I can't post your letter' or 'no I can't do this for you'. I am really not putting myself out so I don't see why I can't do it," says Shirley.
As well as delivering some special additions such as tea bags and milk to the pharmacy's patients, she also adapts her work day to ensure every individual gets a service to suit their needs. "I have got a lady, she has got something wrong with her hip so she spends more time in the bedroom. Anytime I need to deliver something to her, I phone her first to give her time to get on her stairlift to get down and open the door," Shirley explains. She even checks up on patients like this in her own time, if she can, as she knows it can be a lifeline for them. "She is a lady that doesn't have anybody at all. I even ring her at home when I'm at home because she hasn't got anybody," she adds.
This is me. I go the extra mile every day, I will do it every day
Support network
Checking in on patients like this, or even just stopping for a quick chat and taking the time to listen to someone living or isolating alone, can have a significant impact on their wellbeing. But the pandemic has meant that this aspect of Shirley's role has had to change slightly. "Before Covid-19 it was better because I could go in their homes, sit down for a couple of minutes and say 'how're you today, Mary?' and then she tells me this and that and then I say 'I must go now Mary because I have loads to do'". With restrictions now in place on entering patient's homes, things are a little different, but Shirley makes sure she can still have socially-distanced chats with patients on every delivery she makes, especially with people who have no one else to talk to.
Shirley also plays an important role in connecting older people who feel isolated to a support network called Community Navigators Bristol, which aims to tackle loneliness. This free service signposts older people to community activities and services through one-to-one support and outreach sessions. Shirley contacts the service when she comes across a patient who she feels would really benefit. "If I tell the group this lady is on her own, they say OK and send somebody round to her – somebody who has the same interests. They go out to the park or shopping," she explains.
Covid-19 may have heightened feelings of loneliness, especially in older people, but Shirley was already taking active steps to combat such feelings of isolation that existed prior to the pandemic and has been able to continue this throughout.
Widening workload
With more people shielding or isolating at home as a result of the pandemic, Shirley's workload increased, with her returning to the pharmacy up to three times a day to reload the van. The influx of new customers needing deliveries has meant that Shirley has had to learn new driving routes with more stops, although she's getting to know these new routes and patients more and more. She's even managing to stop for a brief chat with them, ensuring no one misses out on that all important contact.
Despite the increased workload, Shirley remains positive and says that she is lucky to be part of such a supportive team at Bedminster Pharmacy, all of whom help make her job easier. "They have always got my stuff ready for me. We all are a great team, we all work together so it is lovely and it is lovely being here," she enthuses.
As well as fantastic support from within the pharmacy, Shirley has received external support too. Towards the start of the Covid-19 pandemic, the national running group This Mum Runs volunteered to help her on a few occasions with her deliveries. "That has been very helpful to me because my load would be even more than it is now. I am very grateful for them," says Shirley.
In March the running group even hit the national headlines due to their medicine delivery efforts, making an appearance in an article published by The Times. The group's support not only meant that more medicines could be delivered by the pharmacy, helping Shirley out, it also prevented vulnerable customers from having to leave their homes, reducing their risk of infection – a win-win situation.
In addition, all the patients Shirley has delivered to have shown her so much gratitude for delivering them their medication throughout the pandemic, but she says it is just her duty to help. "I just get on with it because that is what you have to do. If I don't do it how are they going to get their medication? I have got to do it. At least I have been lucky I haven't caught anything so I just carry on," she adds.
Sponsored
Sponsored education
This short video explores the myths around diarrhoea management so you can better support customers who are affected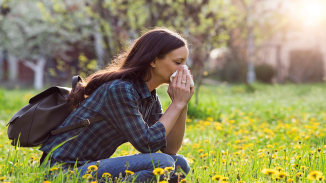 Sponsored education
This module will improve your hay fever knowledge, helping you to understand its impact on sufferers and recommend the right products to ease symptoms
Record my learning outcomes