Pharmacy life
Embracing change
The Covid-19 pandemic is bringing pharmacy teams and their communities closer together than ever before and these three Avicenna team members are embracing this and making the most of the difficult situation
Pharmacy technician Nicky Brown (pictured below, left) and non-pharmacist manager Tracey Thompson (pictured below, right) have a lot in common. They have both been working in community pharmacy for around 30 years, having got into it via a Youth Training Scheme when they'd finished school. Their pharmacies – Hylton Castle Pharmacy and Sea Front Pharmacy, which are part of the Avicenna group – are three miles apart in Sunderland. They're both doing a sterling job in supporting their colleagues and communities during the Covid-19 pandemic. And both have a penchant for sweet treats…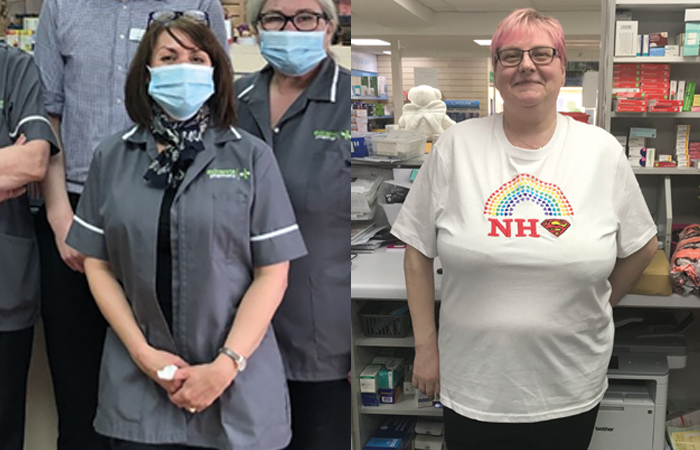 Coping with Covid
It's safe to say that no community pharmacy was prepared for the impact of the Covid-19 pandemic on working life and Tracey sums it up perfectly. "It's totally blown up," she says. "Prescription numbers have just gone through the roof."
Part of the reason for this, she says, is that issues with other pharmacies in the area have meant that more customers are seeking to get their prescriptions dispensed from her pharmacy, and with very high standards, she's determined not to let these new customers down. "About four or five times, we've come in at 7am, but it's just what you've got to do. If we're getting new patients all the time, I don't want to be in a position where they come in and we have to say 'oh no, it's not ready for you'. We've still got to provide that service."
Nicky says the increase in prescription volume seen at her pharmacy is particularly challenging, to the point that they were "closing at first to catch up, because the first month was horrific. I've never experienced anything like it in 30 years of working here – it was so busy. We were closing at lunchtime to catch up with the sheer volume that was coming in."
She thinks unnecessary panic was the main contributing factor and says that she had shielding patients trying to get 12-weeks' worth of medication as they wouldn't be allowed out of the house. Quite a lot of time was therefore spent reassuring these patients that the pharmacy's delivery service would help them. "We offer a delivery service anyway, but now we've taken more deliveries on for people who are vulnerable. We've taken a couple of extra drivers on to get this medication out for them," Nicky adds. Tracey, too, has increased deliveries, more than doubling their capacity from around 20 a day to nearer 50, and she says that this is just one of the ways they're going the extra mile for customers.
Staff and safety
It's clear that both Tracey and Nicky have extremely high standards and their main challenge is maintaining those when there's so much demand, fewer staff and safety issues to contend with. Both of them have colleagues who are having to shield due to chronic obstructive pulmonary disease (COPD), and one of Tracey's delivery drivers is reluctantly self-isolating as well. "My driver Frank, believe it or not, he's 74 years old. He's still working, he's still as fit as a fiddle, but of course with his age, he's had to self-isolate. I was lucky that I've got a relief driver," she explains.
Nicky says that while two of her colleagues are classed as vulnerable, they have not received letters asking them to self isolate and so they are still able to come in and work. As a result, the pharmacy has implemented additional measures to keep those individuals safe, keeping them separate in the dispensary and making sure everyone wears protective clothing and equipment at all times.
This social distancing is, of course, being maintained throughout both pharmacies in the dispensary and on the shop floor, with restrictions on the number of people entering, floor stickers showing customers where to safely stand, protective screens, contactless payments and important information displayed in the windows.
This has all been easily achieved through support and resources from Avicenna head office. "From the start, it was very clear that we would do whatever it takes to protect our front-line teams," says Jonathan Power, Avicenna's group CEO. "We made an early decision to put in place temporary protective screens and then as the risk increased, we upgraded these with the installation of more effective, custom-built versions. When it comes to PPE, we have deliberately overinvested in masks, gloves and aprons to make sure that we not only do everything we can to protect the team, but we also ensure that they feel as safe and comfortable as possible coming to work."
Community spirit
Caring for patients and ensuring their safety is paramount, but for Tracey, supporting the wider community during this challenging time is just as important. Over the years, the pharmacy has done a lot of outreach work in the community and the team has been able to continue this during the pandemic.
"We've just done a really big donation to the Macmillan nurses in the area. It's terrible – they've been going round to patients who should've been in hospice as end of life, but unfortunately they can't. We've given them toiletries – baby wipes and just little bits and pieces that the Macmillan nurses can take round," explains Tracey.
It's not just one-way support, however, the community is giving back too. A volunteer Facebook group is on standby for delivering prescriptions if the pharmacy is struggling, which Tracey says is really comforting to know; one creative customer made NHS rainbow t-shirts with the superman logo for the letter S; and one Thursday in April became affectionately known as Bacon Sandwich Day, as the butcher opposite the pharmacy gave the staff free bacon sandwiches to keep them going.
While the bacon sandwiches were much appreciated, sweet treats are too, and both Tracey and Nicky's teams have roped in family members to help. Tracey's husband has been making good use of his time on furlough by baking cupcakes for the pharmacy and Nicky's colleague Diane has brought in a steady supply of ginger cake and cheese scones that her and her husband have rustled up, which Nicky says are "just lovely".
Family feeling
Keeping spirits up with baked goods is a family effort for the two pharmacies, but so is the whole operation. Tracey and Nicky both see their colleagues as family and would do anything to help them through this testing time.
Tracey speaks to Anne, her colleague who is at home shielding, a couple of times a week. "I always check in with her just to make sure she's okay because I know what it's like. My husband's at home on furlough and so is my daughter and they're bored. Anne likes to be busy – I know exactly what she's like – so I just check in with her to make she's okay," she explains. "She's so distraught that she can't come into work. It's for her own good, but she just feels so bad because she knows the pressures that the rest of us are under. I think because we are a good team, if one of us is having a bit of a down day, the team rallies round and we sort of build them up again. We have a WhatsApp group that's called 'Work family' because we are like a little family."
If one good thing has come from the pandemic for Nicky's pharmacy, it's that everyone has stepped up, worked together and supported each other. "I feel like we've all come together because we're like a small family. Obviously, people's anxiety levels are going up and down and you can see when each of us is getting stressed. Pharmacy can be stressful anyway, but at the present time, you're under a lot more pressure," she says. "You can see that the girls are having different levels, when they're getting upset, when they're fine. You can try and cheer things up when you're seeing someone down."
This support extends to patients too, especially those who are self-isolating and haven't got any family. Nicky's team is ringing them for a chat, taking them supplies from the next-door Co-op and making sure they know they can ring the pharmacy for anything they need.
Tracey's attitude is similar. She says: "We've all got to stick together – it's a small community and my customers are elderly. If we had to piece it all out, I would say at least 75 per cent of my clientele is over 60 – it is an elderly population. So, if we can possibly do it for them, we will do."
Thriving under pressure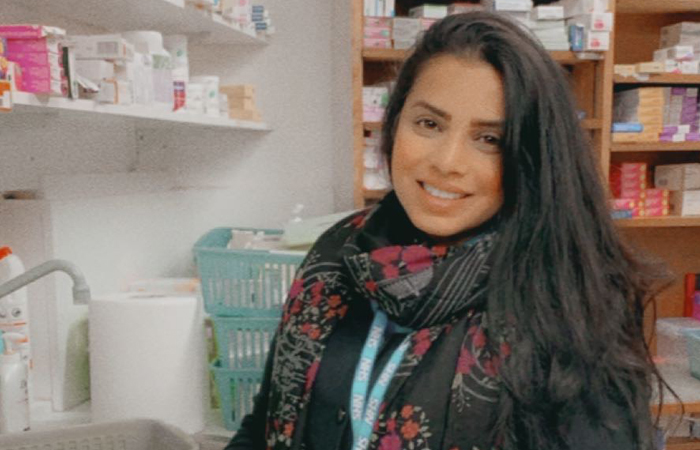 Some 19 years ago, while working as a cashier at Asda, Nazda Khushal – known as Naz – dabbled in the world of pharmacy and has never looked back. Initially starting out as a healthcare assistant, she was drawn to the opportunities of career progression that pharmacy offered and has since worked her way up to being a qualified accuracy checking technician (ACT). "I liked the idea of improving my learning and development into an industry I would enjoy working in," she explains.
Now working for Wideopen Pharmacy in Newcastle – part of the Avicenna group – Naz is thriving in her role and says her goal is to "provide professional leadership and guidance by working as a key member of the pharmacy team through the provision of an efficient and accurate checking service."
While this is proving more difficult during the Covid-19 pandemic, it's more important than ever and Naz is delighted with what her and her colleagues have achieved. "I set out to become an ACT totally unaware of how important my role would be as a front-line worker within the healthcare field. I've never felt so proud as I do now being part of a team delivering much needed service to our customers and patients during these unprecedented times."
Keeping calm and carrying on
Since the outbreak of the Covid-19 pandemic, like all community pharmacies across the UK, Naz has seen the demand for her pharmacy's services increase dramatically, particularly the number of prescriptions she's having to accuracy check. This has put significant pressure on the whole team and flexibility has been key.
"Already working in a fast-paced pharmacy, we are being inundated with prescriptions to be dispensed, telephone queries, supply issues and delivery requests from our patients who are self-isolating or shielding," Naz explains. "It is really stressful at times but the whole team have supported each other as a solid work team – a working family. When it gets too much for one of us the other team member is there to help and support."
Naz says that the volume of walk-in customers hasn't really changed, but lots of customers are still coming in asking for over-the-counter products and so everyone has been chipping in with helping out front of shop and putting in extra hours when necessary, as well as volunteering to work the recent bank holidays too.
As with Nicky and Tracey, sweet treats have kept the team going, with Naz explaining that "a few of our customers have bought us treats and also telephoned the pharmacy just to say thank you." But that's not all the the team is doing to lift their spirits. "It goes without saying that Covid-19 has affected us all one way or another so on those rare occasions when we get the chance we try and lighten the mood by recreating some Tik Tok dance routines," Naz. "Sadly, we have not had time to perfect any of them but it has led to few 'lol moments'."
Sponsored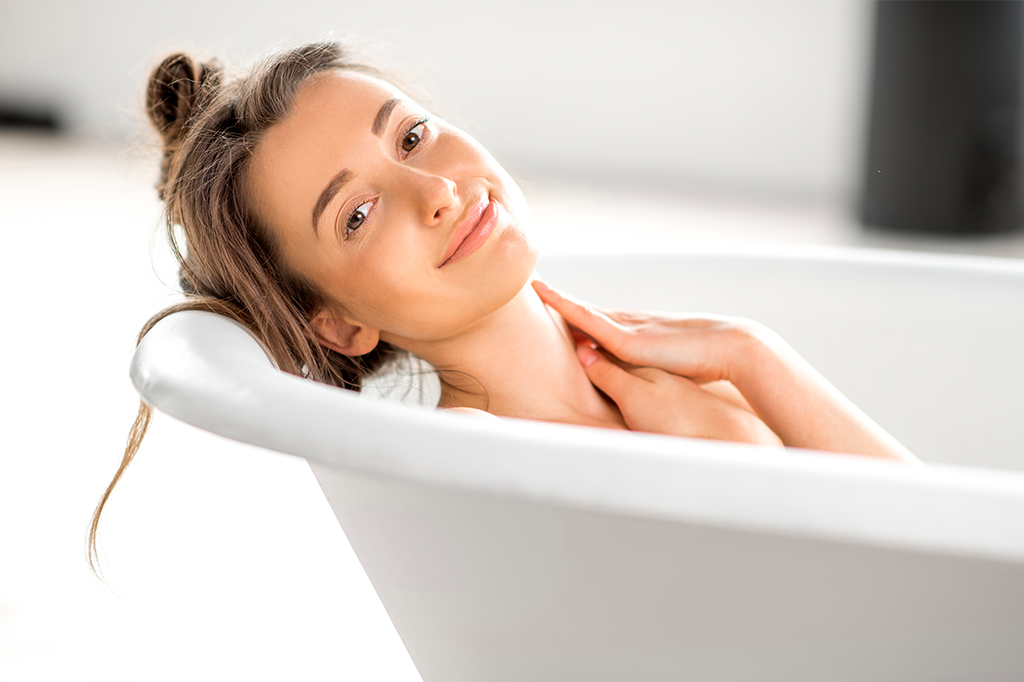 Sponsored education
Learn how a complete regime with appropriate self-care and product recommendations can help soothe very dry skin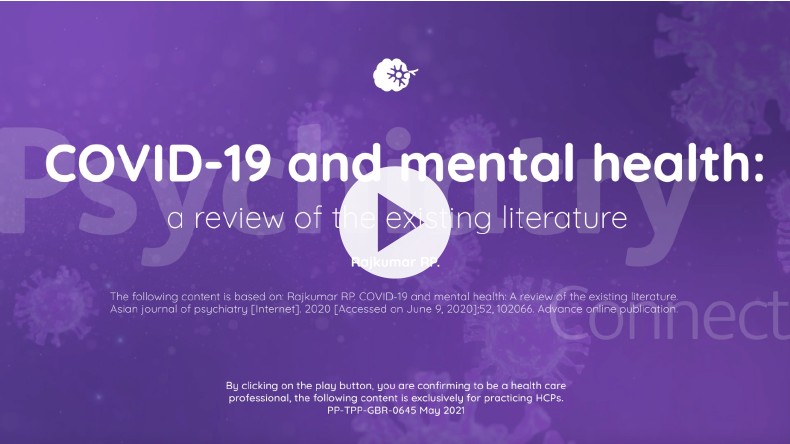 Sponsored education
Viatris has created this short video based on a publication reviewing global research into the potential impact of the Covid-19 pandemic on mental health. It identifies six areas where psychiatrists can play a role in supporting people's mental health through these difficult times.
Record my learning outcomes