As many pharmacy services remain on hold, Peter Butcher demonstrates how community pharmacy is continuing to be a place of support
When Peter Butcher accepted the medicines counter assistant job at Gun Lane Pharmacy in Rochester, Kent, in 2014, he never believed that he would be the pharmacy manager six years on.
After leaving school, Peter was unsure of what he wanted to do next. His auntie, who also worked in a pharmacy, encouraged him to go to the interview. "I studied sciences at school and I always wanted to go into something scientific," says Peter. "My auntie said to me it would be a good idea to potentially go into pharmacy. I went for my interview and did a trial week with them and I really enjoyed it, getting to know the patients and stuff like that, and I've been with them ever since."
Hard work pays off
Peter quickly embraced the training and his manager recognised that he was eager to continue learning. "When they took me on, my manager said she could see great potential because I had just come out of an educational setting," Peter explains. "If I set myself to learn about something I would." Peter completed a combined medicines counter and dispensing course within a year and went on to complete his pharmacy technician course in 2019.
Then last year, Peter was selected to become pharmacy manager when the current pharmacist manager went on maternity leave. Initially, the role was meant to be shared between himself and another colleague, but that colleague left the pharmacy shortly before this could take effect, leaving Peter to step up to the mark alone. But with a supportive team around him, Peter embraced the challenge and he has excelled in his new role and continued to learn, even starting his accuracy checking technician (ACT) course in July 2020, on top of his new responsibilities.
As pharmacy manager, Peter says he gets involved in all aspects of the pharmacy and strives to make sure each customer can get as much help as they possibly can – whether that be advice, product recommendations or access to services.
"If we can, we try to avoid customers going to the doctors," Peter explains. "Our counter isn't ridiculously big, but we have got something for just about anything. If it was an emergency, we would have something to help tide [the customers] over until they can see a doctor. We try and help as much as we can before referring them."
Pharmacy on top
Although navigating the Covid-19 pandemic has been difficult, Peter has seen some good come out of it in the sense that patients seem more willing to seek help from the pharmacy in the first instance and he has been able to promote what they can offer to an even greater extent.
"I feel that compared to when I first started, a lot more people do go to the pharmacy instead of going to the doctors," Peter explains. "We have become a lot more vital when it comes to prescriptions and other medications. When patients would have gone to the doctor, they've all started going to local pharmacies. I think it has helped build a better relationship between pharmacy and customers."
Peter wants to keep having a positive impact on his customers' health and he hopes to be involved in the Covid-19 vaccination rollout as a pharmacy technician. "I would really like to do that because it is an essential service and puts less pressure on GPs as well," he explains. Indeed, this is a great opportunity for community pharmacy and continues to demonstrate the vital role pharmacy support staff can play during these difficult times.
I feel that compared to when I first started, a lot more people do go to the pharmacy instead of going to the doctors
Making a difference
Peter's aim to provide as much help as possible from behind the pharmacy counter has meant he has made some vital interventions. On one occasion, his actions in encouraging a customer to seek further medical support were even lifesaving. "About four years ago we had a customer that kept coming in to buy cough mixture and lozenges over the counter and we told him that he needed to see the doctor. We managed to get him an appointment and they changed his tablets," explains Peter. "That didn't work, so we managed to get him to speak to another doctor and they sent him for x-rays and he actually ended up having lung cancer."
If it hadn't been for Peter and the team's persistence in encouraging the customer to get checked out, he would not have discovered the diagnosis as quickly and the outcome might not have been so positive. "He came in and thanked us for making him see the doctors because he said if we hadn't pushed for it, he wouldn't have gone and wouldn't have been there that day to come in and say thank you," says Peter.
Times like this show that the pharmacy team really does make a difference.
Charitable heart
As Peter waits to see how he can be involved in the vaccine rollout – and although many of the pharmacy's services have had to be put on hold because of the pandemic – he continues to work hard to ensure the pharmacy is maintaining their vital support for the local community.
The pharmacy recently took part in a charity day for Children in Need and raised £240, with one member of the team even dressing up as an inflatable dinosaur. And Peter has charitable ambitions for 2021, too. The team of six each pick a charity close to their hearts and together raise money for each one throughout the year. "This year I'm probably going to do something to do with the British Heart Foundation," says Peter. "My parents very strongly donate towards it because my dad's dad passed away from a heart attack. But there are lots of other ones I'd like to include. We discussed food banks as well because of everything going on the food banks are struggling. It's about finding the best [charities] that benefit everyone locally as well," he explains.
Even in the face of adversity, Peter shows that there is still so much that can be done and many goals to achieve to improve the health and wellbeing of his community, all from within the pharmacy's four walls.
Sponsored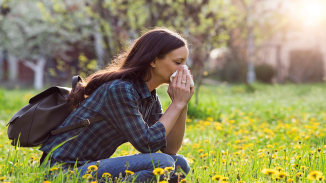 Sponsored education
This module will improve your hay fever knowledge, helping you to understand its impact on sufferers and recommend the right products to ease symptoms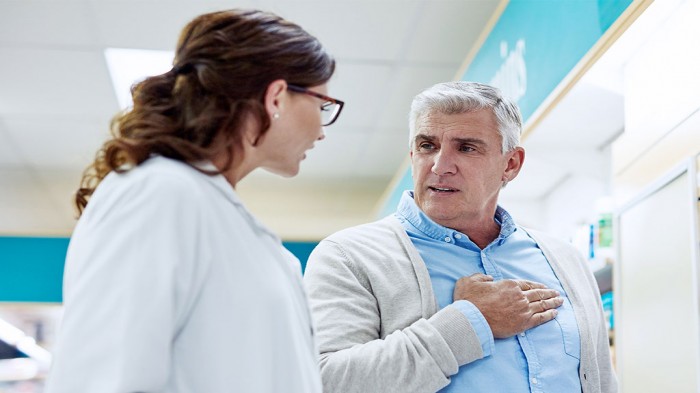 Sponsored education
Discover the key benefits of Guardium so you can recommend this PPI with confidence to help ease heartburn and acid reflux symptoms
Record my learning outcomes