Hatching a plan for customer satisfaction
Pharmacy life
Hatching a plan for customer satisfaction
Sally Copson-Moore has worked hard to improve customer satisfaction, especially during the Covid-19 pandemic, and all through a hatch in the wall
"I am community through and though," laughs Sally Copson-Moore, who started working in pharmacy when she was just 16. "That is going back 29 years now. I was offered a part-time Saturday job by my next door neighbour. At the time it was it was just a job." Now, it's more of a way of life.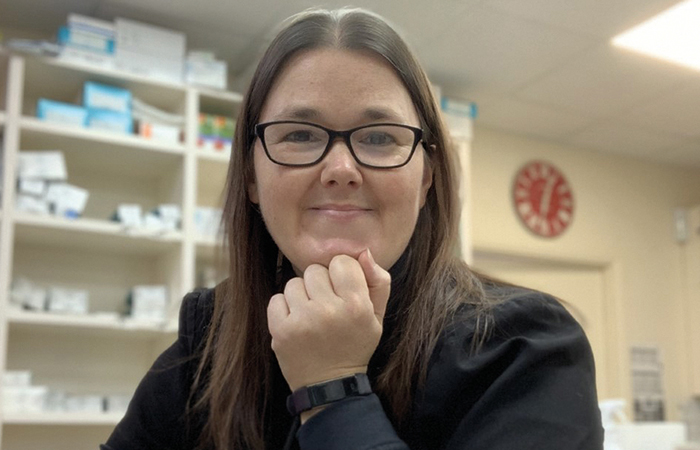 Sally continued to work in pharmacy throughout college and after getting a full-time position, trained as an accuracy checking technician (ACT). Sally has worked at Prenton Dell Pharmacy, a Numark member, for five years and she says that while it's never been the busiest of pharmacies, the pandemic certainly changed that.
Team of two
Sally works in a team of two alongside a locum pharmacist. Being such a small team has meant that during the Covid-19 pandemic they had to work up to 10- and 12-hour days to stay on top of things. Because of this, Sally says her role in the pharmacy has had to change. "I don't do much checking at the minute. We just serve people through the hatch, doing day-to-day collections and deliveries, dealing with patient's issues and queries," she says.
Though the team be small, they be mighty, and despite everything going on Sally has still managed to make improvements in the pharmacy. Customer satisfaction was initially very low, and Sally wanted to improve this to start getting more customers back through the door. As a result of her efforts, the pharmacy has seen a huge improvement in customer satisfaction in the last six months and increased its dispensing output by 1,000 items. "It has paid off," she says. "I'd say 90 per cent of people do like coming here now. We have turned it round that much just by being pleasant and understanding."
We have turned [the pharmacy] round that much just by being pleasant and understanding
Hatching a plan
A lot has had to change in the small pharmacy due to the pandemic, but this is something that Sally has embraced. "It was quite difficult in the beginning. When the pandemic first happened we had a one-way system in here. We had people queuing with the two metres on the floor and only allowed one person at the counter. But on one occasion, someone coughed in the queue and it was pure hysterical, full-blown panic," Sally recalls.
As a result, a serving hatch was installed in the pharmacy to make things safer for everyone. "It has got a little clear perpsex door that we talk to people through and serve through. We don't come into contact with them and we still don't allow people in the shop – it seems to work quite well," she explains.
Although Sally feels a lot safer, she says she is missing the interaction with her customers. "I enjoy people coming into the shop because you get a special relationship with them. You also get to speak to your older regular customers and make sure they are okay," she says.
The customers seem to miss Sally too, and often send her and the team little gifts, including cards and cakes, back with the pharmacy's delivery driver. One customer even knitted Sally a pharmacy bear as a token of their appreciation.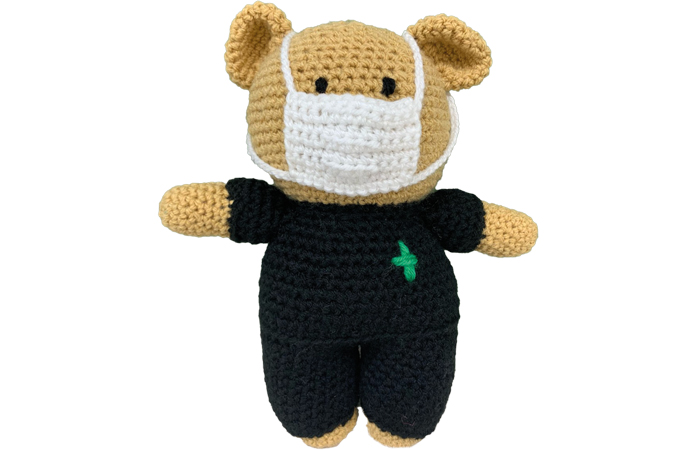 A big heart
All these changes have not faltered Sally's compassion for customers in need. She recalls one customer at the start of the pandemic who was trying to get hold of her parents' missing medication. Their prescriptions had been sent to an online pharmacy, but the elderly couple had been unable to get hold of the medication for over two weeks. This was in the midst of Sally dealing with an enormous amount of phone calls, messages and prescriptions, but she knew she had to help. "This lady was sobbing on the phone to me saying she didn't know what else to do. So I thought 'right, OK, I know what to do: track it back'. By the end of the day I tracked it down and got it sent back and she was really grateful."
Sally's compassion doesn't just end with her customers, it extends to some furry four-legged friends too. On top of keeping the pharmacy in ship shape, Sally is an active volunteer for the not-for-profit charity Saints Sled Dog Rescue. "I have been a trustee and north west co-ordinator for nearly eight years," she explains. "We rescue, rehabilitate and rehome Siberian Huskies and Alaskan Malamutes. In the eight years we have helped over 800 dogs find new homes and start new lives."
If her pharmacy responsibilities and charity work didn't keep her busy enough, Sally and her husband have also adopted their own sled dogs, adding to the many caring duties that she is so passionate about.
Sponsored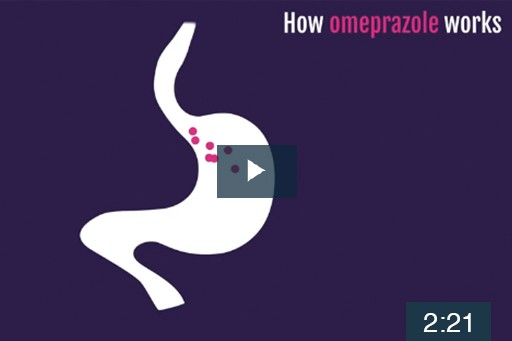 Videos
Understand how omeprazole 20mg works to treat heartburn and acid reflux symptoms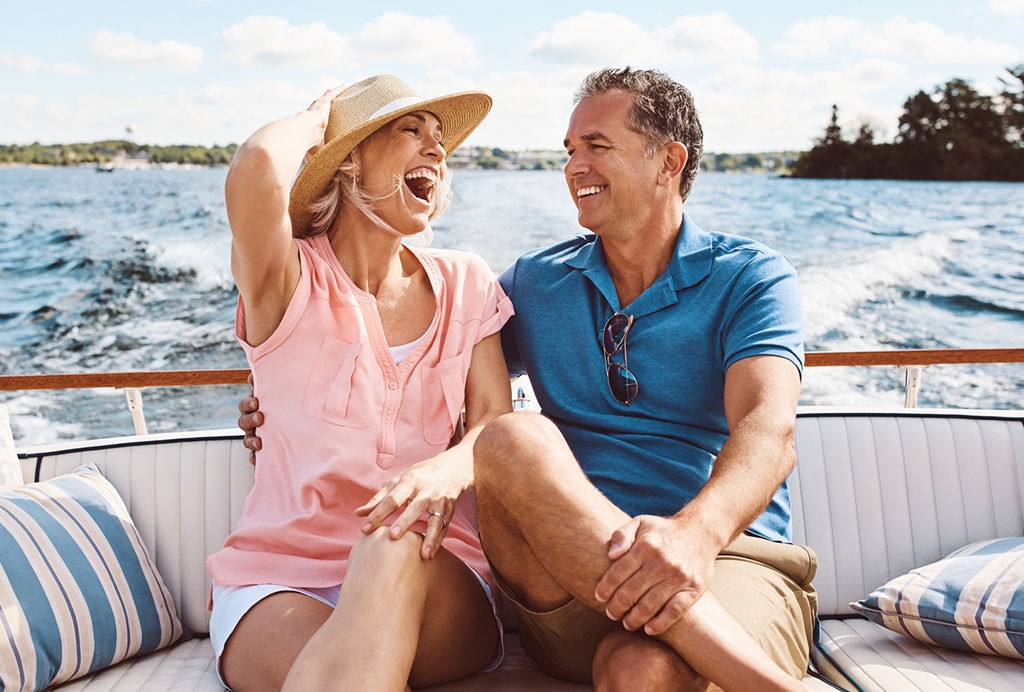 Sponsored education
Learn how to help customers ease the discomfort of haemorrhoids with suitable recommendations and self-care advice
Record my learning outcomes