Pharmacy life
Helping the vulnerable
Dispensing assistant Kate Grant goes above and beyond helping her community with a genuine understanding of its needs
Kate Grant has been an enthusiastic member of the pharmacy workforce for just under three years, starting her training at a family run pharmacy in Ipswich before moving to LloydsPharmacy in July 2018.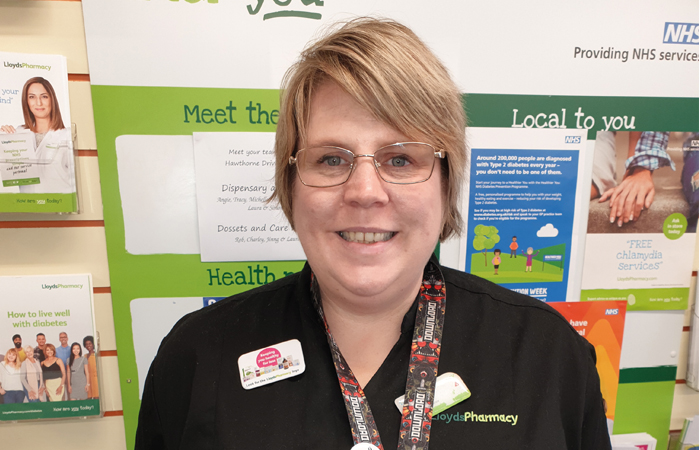 Prior to this Kate worked in a role caring for the elderly and had also spent time as a dental nurse, so has a background in dealing with medicines and providing excellent patient care.
Kate has a genuine desire to help people, which she says was her inspiration for getting involved in pharmacy in the first place and why she enjoys it so much. She explains: "I always liked the idea of working in the NHS, helping and dealing with people and pharmacy means face-to-face interactions with customers."
Helping those vulnerable
In her relatively short time in pharmacy, Kate has made a big difference helping those most vulnerable in her community. For example, she is qualified to work on the pharmacy's needle exchange programme and goes out of her way to research local services and initiatives – such as those for drug and alcohol support – to signpost vulnerable customers to.
Kate also helps customers with blue prescriptions and knows many of them by name. It's getting to know these customers that she considers one of the most important parts of her job. Kate says: "A good relationship speaks volumes and can make people feel so much more comfortable."
Kate recalls a particular interaction with a regular patient who came into the pharmacy and explained that his relationship had broken down and he subsequently had nowhere to live. "He was classed as a vulnerable person and was currently undertaking treatment for heroin addiction," she explains. Kate took matters into her own hands and in her own time researched relevant services to find out how and where to refer a homeless person in the local area.
"I advised the patient of the information I got on homeless services and made lots of good connections for helping others in the future in similar situations," Kate explains. "I also organised sleeping bags and that kind of thing to keep him warm because it was the winter. He comes into the pharmacy from time to time and he seems like he is doing a lot better."
Access for all
Kate's work with vulnerable people is certainly impressive, but where she really shines is her involvement in the pharmacy's additional services. "Dispensing is my main role, but promoting services is a huge part of my job," she explains. "I'm in constant contact with Myra Battle [Suffolk Local Pharmaceutical Committee's service support officer] and organisations like the Terrance Higgins Trust for information and resources. I try to get involved in as much as I can."
In particular, Kate does a lot of work with sexual health commissioners and service providers – offering the C-Card scheme for young people in the area – as well as being involved in the pharmacy's diabetes, cholesterol and stop smoking services. "If someone comes into the pharmacy with a cough I ask if they are a smoker and I refer them to our smoking services. The services get a good response," she says. "In this community its about sowing the seed, getting the information into people's minds and then they realise the help is here and they come back."
As a qualified health champion, Kate also plays an active role in the health awareness campaigns her pharmacy has to offer, most recently bowel and cervical cancers and Parkinson's disease. "I contact the relevant authorities and charities for the necessary information. I have a healthy living pharmacy folder of information and I make sure the [display] table is all set up. It's right by the front door," Kate says.
She acknowledges that there is a lot of information available, which could be overwhelming, but says that she makes "sure people know they can ask us any questions they have". Kate adds: "There are many different challenges in this area, often people don't know where to go for help so I like to take the time to make sure they have the information available."
In this community its about sowing the seed, getting the information into people's minds and then they realise the help is here and they come back
Trust and care
Kate says the pharmacy's 14 team members work very well together and there's "no I, it's all we" when it comes to what needs to be done, making it enjoyable to come to work. This, alongside her love for helping people, means Kate has a strong desire to remain in pharmacy long term and she's got her sights set on further training.
Kate is aiming for her accuracy checking technician qualification next, while ensuring she still maintains a high level of customer care and continuing to promote services. She also plans to do a course in domestic violence to increase her pharmacy's involvement in local outreach programmes.
In fact, Kate reveals her talents go beyond pharmacy and she wants to use them to help: "I am a fully qualified hairdresser and I once I have done my [domestic violence] course I want to go into the community and give vulnerable and homeless people haircuts and do their eyebrows if they want," she explains. "I just want to make people feel better about themselves."
Sponsored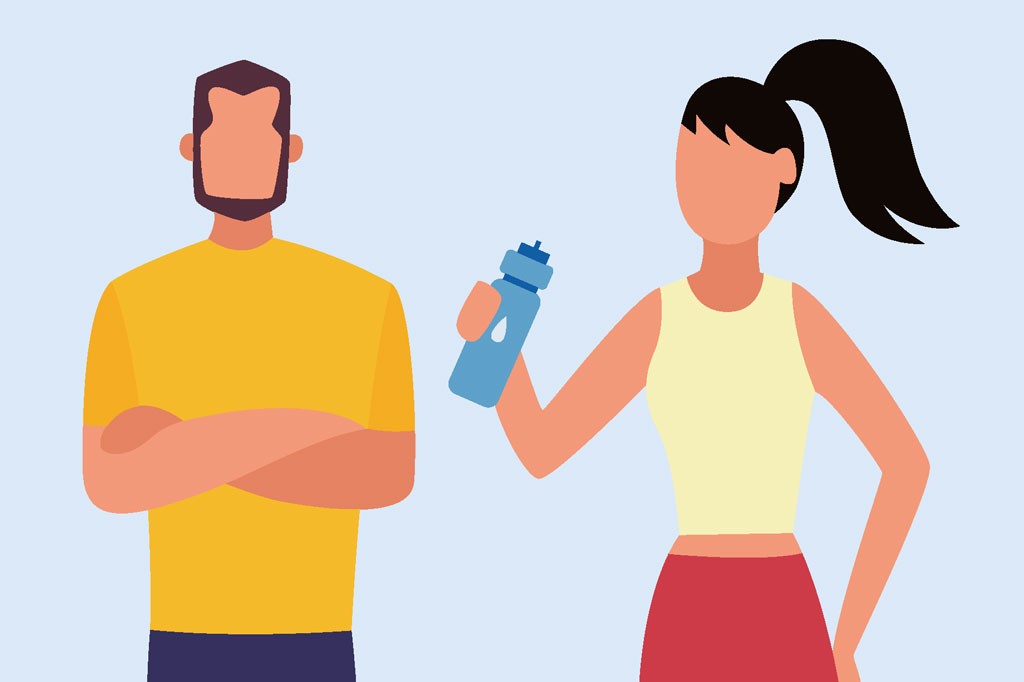 Sponsored education
Understand the important role oral rehydration products play in helping prevent dehydration after illness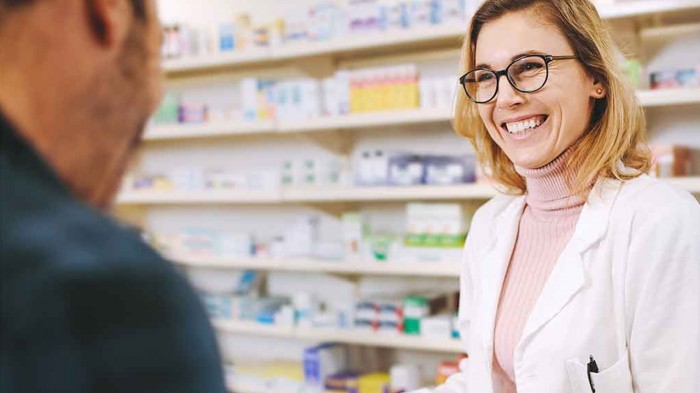 Sponsored education
Update your knowledge on a POM to GSL hayfever switch with this short video
Record my learning outcomes