Pharmacy life
Innovation in practice
Pharmacy technician Julia Hulland-Vernon is helping community pharmacies get to grips with an innovative system that bridges the gap when patients are admitted or discharged from hospital
Patient care is at the heart of community pharmacy, yet there are times when this is tricky to maintain. A prime example is when a patient on a multi-compartment compliance aid goes into hospital: it is all too easy for staff to get exasperated when they realise that the work they put into filling the box was a waste of effort. Similarly, when that same patient is discharged, getting to the bottom of any changes in medication frequently involves numerous phone calls that take place while the person who has come to collect the new items expresses incredulity that the pharmacy doesn't automatically receive a copy of the latest medication regimen. It is time-consuming and frustrating for all concerned.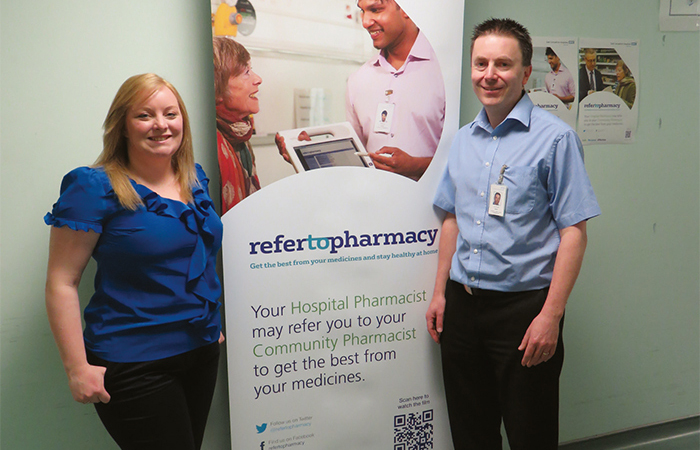 But in Lancashire, an initiative has been introduced to smooth out this all too often bumpy transition. Refer to Pharmacy (R2P) is an electronic tool that allows hospital pharmacy staff to send a message to a patient's community pharmacy so they know not to dispense any regular medication. It also enables them to identify people who could benefit from services such as a medicines use review (MUR) or the new medicine service (NMS) and refer them to a pharmacy of their choosing. In addition, R2P sends the pharmacy a copy of the patient's discharge summary, so staff know when one of their customers is coming home, as well as being completely up-todate with any changes in their medicines.
Sounds simple, doesn't it? But getting such a system up and running it is no small feat, especially given that it involves five sites across East Lancashire Hospitals NHS Trust and 387 community pharmacies serving a population of just under 1.5 million in an area of 1,189 square miles. This is where pharmacy technician Julia Hulland-Vernon (pictured above, left) comes in.
Super support
Julia joined Lancashire Local Pharmaceutical Committee at the beginning of this year to, as she puts it, "help pharmacies deliver the services they want to deliver". As pharmacy coordinator, her role covers all services – both national, such as MURs and the NMS, and those provided at a more local clinical commissioning group (CCG) or even neighbourhood level, which includes minor ailments and palliative care schemes. R2P falls under this latter category, having been rolled out by two of the five CCGs in the county: East Lancashire and Blackburn with Darwen.
Mark Collins, Lancashire LPC chief officer, explains: "We have learned that contractors are enthusiastic about new services and want to get involved, but often get caught up in the day job. When we rolled out the Healthy Living Pharmacy initiative, we employed a project manager to help contractors with implementation, which involved supporting them with whatever they needed to establish the new way of working. We realised R2P would need much the same when it went live at the end of last year, so Julia came on board."
One of the first things Julia did when starting her new post was to meet with East Lancashire Hospitals NHS Trust clinical services lead pharmacist Alistair Gray, who dreamed up R2P some four years ago and has spearheaded its progress ever since. Julia explains: "Then I contacted all the community pharmacies to check that they were happy with how it was going. Some were, others had questions, which I could usually answer, but others had not managed to the access the system, so I made sure they had their login details. Some had never heard of R2P, usually because the pharmacy was being staffed by locums or there had been a high turnover of staff and because the system is not in place anywhere else, so I would go in and help with setting it up."
When it became apparent that many people were asking the same questions, Julia developed a Frequently Asked Questions (FAQ) document to supplement the Standard Operating Procedure (SOP) produced by R2P software developer Webstar Health, which all pharmacies are able to access. She has also been involved in two R2P training events – which were supported by the Centre for Pharmacy Postgraduate Education (CPPE) – and keeps a close eye on who is accessing the system and how it is being used so that she can solve any problems as they arise.
"One of the great things about R2P is that it is constantly evolving and being refined, so contractors feel that if they flag something up, their suggestion is taken on board," says Julia. She adds that all of this is only possible because of the hard work of the LPC HQ team, which includes Mark Collins and administrator Barbara Bentwood, who Julia credits with "making training events and website updates possible". The openness to ideas of R2P project lead Alistair Gray and the team at Webstar Health has also been a huge help.
Positive impact
LPC chief officer Mark Collins has nothing but praise for the work Julia has done thus far: "She has taken R2P by the scruff of the neck from a community pharmacy perspective by looking at how contractors are getting on and asking why they are not delivering if that is the case. She identifies where problems have occurred and then liaises with whoever is necessary to get issues ironed out or goes into the pharmacy and holds someone's hand if that is what they need to get up and running."
R2P project lead Alistair Gray is equally impressed, commenting: "Without Julia there would not be an effective person tending to the needs of community pharmacists at this fledgling stage of R2P's development. She's been incredibly helpful to everyone and very focused, innovative and persuasive in her approach."
Julia says her experience working as a technician in many different sectors of pharmacy – from hospital and community to the head office of a multiple, and project management roles – has been invaluable. She credits the level of engagement within the local pharmacy community for the success of the scheme, which has seen just under 1,500 referrals in the first five months. "Contractors are really happy that there is finally a line of communication between hospital and community," says Julia. "It is going really well."
And, she adds: "Empowering pharmacies in this way also reduces the risk of errors and medicines waste, increases the chance of delivering the NMS, post-discharge MURs and our locally available domiciliary MURs, and has made patients more aware of the different services available, which many just didn't know about before. Everyone, including patients, really feels the benefits of Refer to Pharmacy."
More information on Refer To Pharmacy can be found at: pharmacymagazine.co.uk/closing-the-transfer-of-care-gap and at: elht.nhs.uk/refer.
Sponsored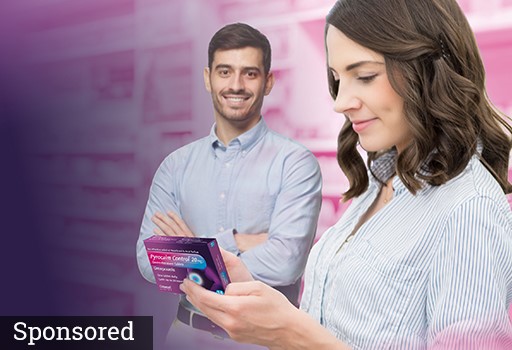 This module highlights a new opportunity to treat heartburn and reflux in the pharmacy with Omeprazole 20mg, which is newly available for customers to purchase OTC.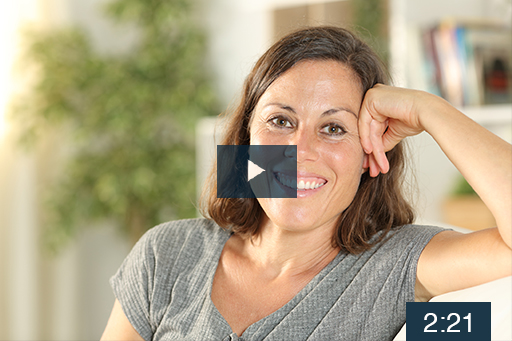 This video will guide you through a consultation with Michelle, a customer with very dry skin, and help you recommend suitable products to help
Record my learning outcomes
Pharmacy life
Inspiring stories related to health, fitness and the pursuit of wellbeing