Pharmacy life
Leaps and bounds
Elle Cobbett is enjoying every minute of her apprenticeship at Day Lewis Pharmacy in Hull and can't wait to qualify as a pharmacy technician so that she can do even more
Since embarking on a Government-funded pharmacy services apprenticeship at Day Lewis Pharmacy on Newland Avenue in Hull in September 2014, Elle Cobbett has become an important member of the pharmacy team, getting involved in a wide range of services, and even helping her pharmacy to win an award. She is looking forward to completing her course in September 2016 when she is expected to attain an NVQ Level 3 in Pharmaceutical Science and qualify as a pharmacy technician.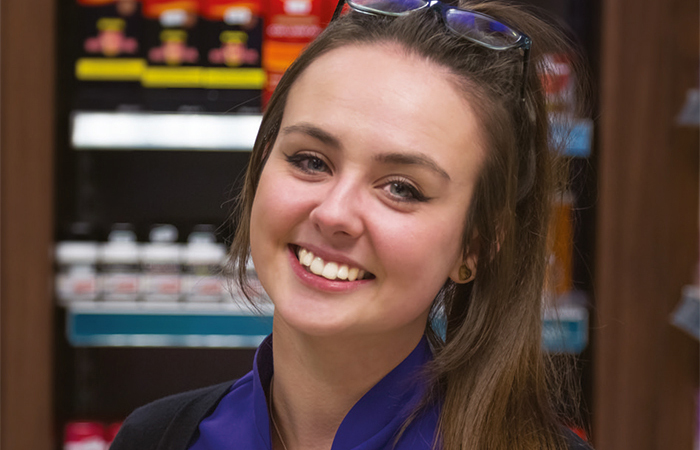 Elle had always been interested in health and wellbeing, but it wasn't until she did a week's work experience in a hospital pharmacy while still at school that she began to consider pharmacy as a career option.
"Lots of the girls at my school went into hairdressing, but I wanted to do something different," she recalls. "I studied art with health and social care at college, thinking I wanted to work in mental health services, but when the apprenticeship at Day Lewis Pharmacy came up, I jumped for it, remembering how much I had enjoyed my work experience placement.
Community focus
Managed by pharmacist Neil Mowbray, Day Lewis Pharmacy in Hull (formerly Newland Community Pharmacy) is a healthy living pharmacy (HLP) with a strong emphasis on caring for its local community.
Since she joined the team, Elle has embraced the pharmacy ethos and relished the opportunity to help deliver various services, including supervised consumption of methadone, a minor ailments service, blood pressure monitoring and the NHS health check. "Offering services is a great way to build up a relationship with patients; I am always talking to people to see if they are eligible for any of our services," she enthuses.
As the pharmacy is an HLP, Elle is able to provide her customers with healthy living tips, as well as handing out booklets on diet and exercise and signposting to the pharmacy's healthy living champions for further advice. She also assists the champions, Yvette and Rory, in organising monthly health campaigns on different topics and conditions, such as eczema, skin cancer, diabetes and Alzheimer's disease.
Elle's role also involves advising customers about over-the-counter medicines. She is always careful to ask the right questions to ensure that she recommends the best product for the customer and, if ever in any doubt, she will double check with Neil. In addition, she supports Neil by recruiting patients for medicines use reviews (MURs) and the new medicine service (NMS), as well as signposting holidaymakers towards the pharmacy's travel vaccination clinic.
"We put notes on the PMR system if a patient hasn't had an MUR for a year, and ask if they have a couple of minutes to sit and go through their medicines with the pharmacist. People are always really happy to do it," she says. "When people bring in a prescription for certain conditions, we always ask if they have taken the medicine before and if not then we will sign them up for the NMS."
Over the winter months, Elle and the rest of the team are kept busy offering the winter flu vaccination service to patients in the NHS target groups.
Last year, the pharmacy's flu jab campaign was so successful that it was awarded with the NHS Flu Fighter Carers Award for 2015 amidst stiff competition from throughout England and Wales.
"We were really proud to win the award," says Elle. "We worked hard to promote the service, putting stickers on prescriptions and asking everyone over 65 or who didn't have to pay for their prescriptions if they had been vaccinated yet, and we all had jabs too."
Dispensary work
Besides assisting with services and advising customers at the counter, Elle spends much of her day in the dispensary, where her duties include everything from labelling prescriptions and managing stock levels to liaising with GP surgery staff.
Recently, she has taken on a lead role in the pharmacy's new vulnerable patient care service, which involves ordering medicines and dispensing them into weekly monitored dosage system (MDS) trays for vulnerable patients, as well as contacting patients to ensure that they are happy with their medicines.
"We are always ready to make sure that patients have the right medicines in the right amounts," Elle explains. "Certain patients have to take certain branded medication, so it's important to order the right products, and I will pop by a patient's house if they urgently need their medicines."
Like many pharmacies in Hull, Day Lewis Pharmacy recently switched over to the electronic prescription service (EPS), and since Elle joined the team, more and more customers have been having their prescriptions sent to the pharmacy electronically.
"We ask patients if they would like to nominate us as their pharmacy and then their prescriptions come through to us electronically without the patient or our delivery driver having to visit the surgery," explains Elle. "It is a very efficient process."
Hard work and dedication
Having had just one week's experience of pharmacy before she embarked on her apprenticeship, Elle has certainly come a long way in the last 16 months. Neil has been particularly impressed by her dedication, especially as she has to take two buses each morning to get to work.
"Her attitude and commitment to the job has enabled Elle to quickly establish herself as a vital member of the team. It's a credit to her hard work that she is now developing her skill set further by taking on new roles," he says.
For her part, Elle puts her progress down to the friendly, welcoming environment of the pharmacy, as well as the rewarding nature of the work that she does.
"We all get along really well and help each other out; it's like one big family," she says. "I like helping people and I'm also interested in how medicines work. I wouldn't want to work anywhere else – I absolutely love it!"
Offering services is a great way to build up a relationship with patients
Sponsored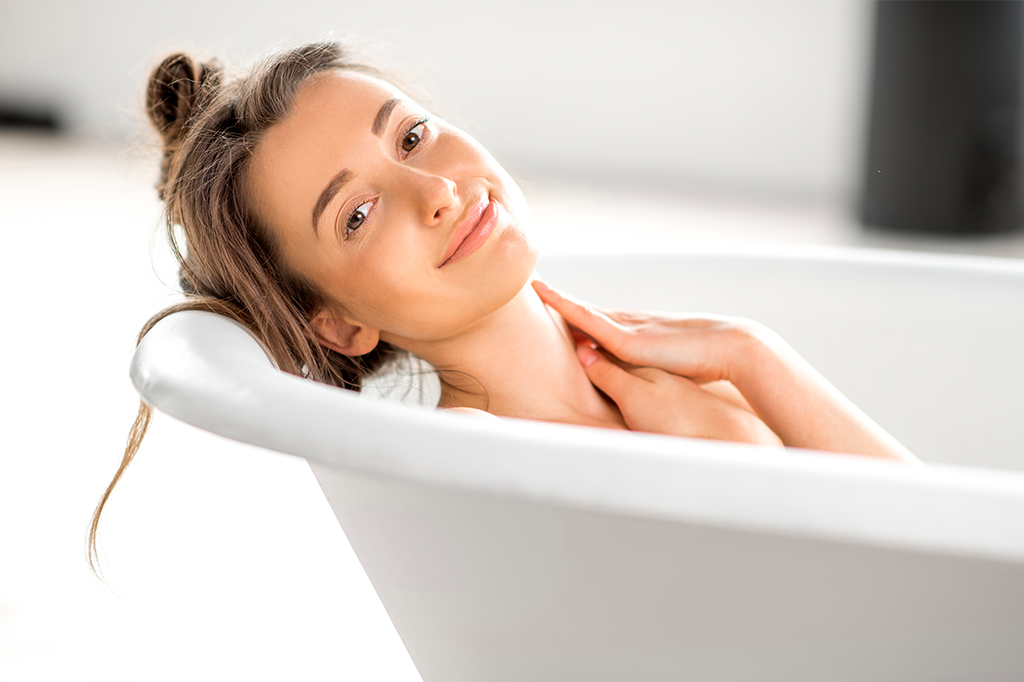 Sponsored education
Learn how a complete regime with appropriate self-care and product recommendations can help soothe very dry skin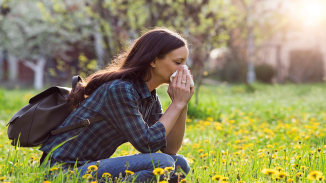 Sponsored education
This module will improve your hay fever knowledge, helping you to understand its impact on sufferers and recommend the right products to ease symptoms
Record my learning outcomes