Pharmacy life
Natural calling
After years of working in different jobs, Jayne Fitch found her natural calling helping customers and new staff in her local pharmacy
For Jayne Fitch, life at her local village pharmacy in Sutton Bridge near Spalding, Lincolnshire, all started thanks to a casual conversation with a friend almost five years ago. "My friend used to work here at Nene Pharmacy and really enjoyed it," Jayne explains. "And one day she said there was a little office job going and asked if I was interested. I said I was, so I came over here for the interview and I got it."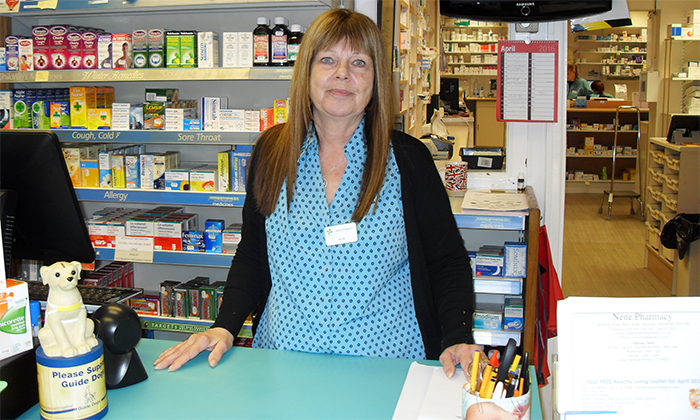 Jayne started doing administrative work for the pharmacy two mornings a week, which was an ideal starting role for her after having been off work for some time with a bad back. Jayne has worked in lots of different settings over the years but has found her natural calling in pharmacy: "I've done all sorts. I've done factory work, I worked as a receptionist, I worked in the Savoy hotel as a chambermaid – that was my first job – and they were all good, but I definitely like this the best," Jayne enthuses.
Multiple responsibilities
Jayne's administrative responsibilities are varied and range from dealing with invoices for medication, cashing up and banking the daily takings to doing any necessary paperwork.
"I'm also involved in the health and safety of the pharmacy," Jayne explains, "so I check we're up-to-date with all the new standards and things coming out and I go around the shop once a month and check everything is working as it should, that there's a clear pathway and that there aren't any leads hanging out. I make sure the access to the shop is okay and that the fire equipment is in place. It doesn't sound like much, but it's so important and it takes up a lot of my time."
Jane's role at the pharmacy soon expanded beyond her administrative responsibilities. "After a little while, they asked if I wanted to do some hours in the shop and now I do 27 hours and admin on two days a week and I love it – it's great!"
On the days when she's not in the pharmacy office, Jayne is a medicines counter assistant and her time is spent giving out prescriptions, offering advice about minor ailments such as coughs and colds, and advising customers about over-the-counter medicines. She's always keen to put the customer first and helps recruit customers for medicines use reviews (MURs), keeping an eye out for anyone she thinks might benefit from the service. "If someone comes in and they're not happy with their medication, or if they're on too much medication I'll refer them to the pharmacist for more help," Jayne explains.
Friendly atmosphere
Despite starting out on the admin side of pharmacy and it still taking up much of her time, it's the customer-facing part of her role that Jayne enjoys the most. "It's difficult to choose just one thing I like best, but I do like talking to all the customers," says Jayne. "They're all so lovely and the older customers will just pop in for a chat or they'll come in on their way back from somewhere for a bit of a rest."
Jayne has lived in Sutton Bridge all her life and has grown up with lots of the pharmacy's customers, but she makes a point of chatting to everyone who comes into the pharmacy, whether she knows them or not. "Everybody says how chatty we are," she explains. "Even the customers you don't know you have a chat to and get to know them quickly."
As well as proving popular among people living in the village, Nene Pharmacy is also valued by the wider community, with people travelling from nearby villages to visit the pharmacy. Jayne puts this down to their friendliness and excellent customer service. "Talking one-on-one with customers on the same level is what people need – that chatty, friendly service is what makes people come back," she says. "And we also get lots of passers-by who call in if they can't find something elsewhere. I think that's where we're a bit different because, unlike some places, if it's in our power we'll get it for them. We'll ask if they'd like us to try and find it and we'll do our utmost to do so and I think people like that service."
Time for training
Keeping knowledge and skills up-to-date is a priority for the 20-strong Nene Pharmacy team, so that they can continue to provide the best possible care and support for their customers. As the pharmacy is a member of Numark, the team regularly attends training events together. "Anything Numark comes up with to do with training, we're all really willing to do," says Jayne.
In addition to increasing her own knowledge, Jayne is involved in training the pharmacy's new staff members. "Jan, our team leader, and I help the younger ones out after their counter assistant training," she explains. "We've got quite a few younger ones coming in, which is really good to see, and they're all so willing to learn, whether it's about flu jabs or MURs or blood pressure testing. I'm always more than happy to help them with anything they need." Jayne very much enjoys seeing this new talent coming through the pharmacy ranks and helping them to build their skills so that the pharmacy can continue serving the community in the best way possible.
Talking one-on-one with customers on the same level is what people need – that chatty, friendly service is what makes people come back
Sponsored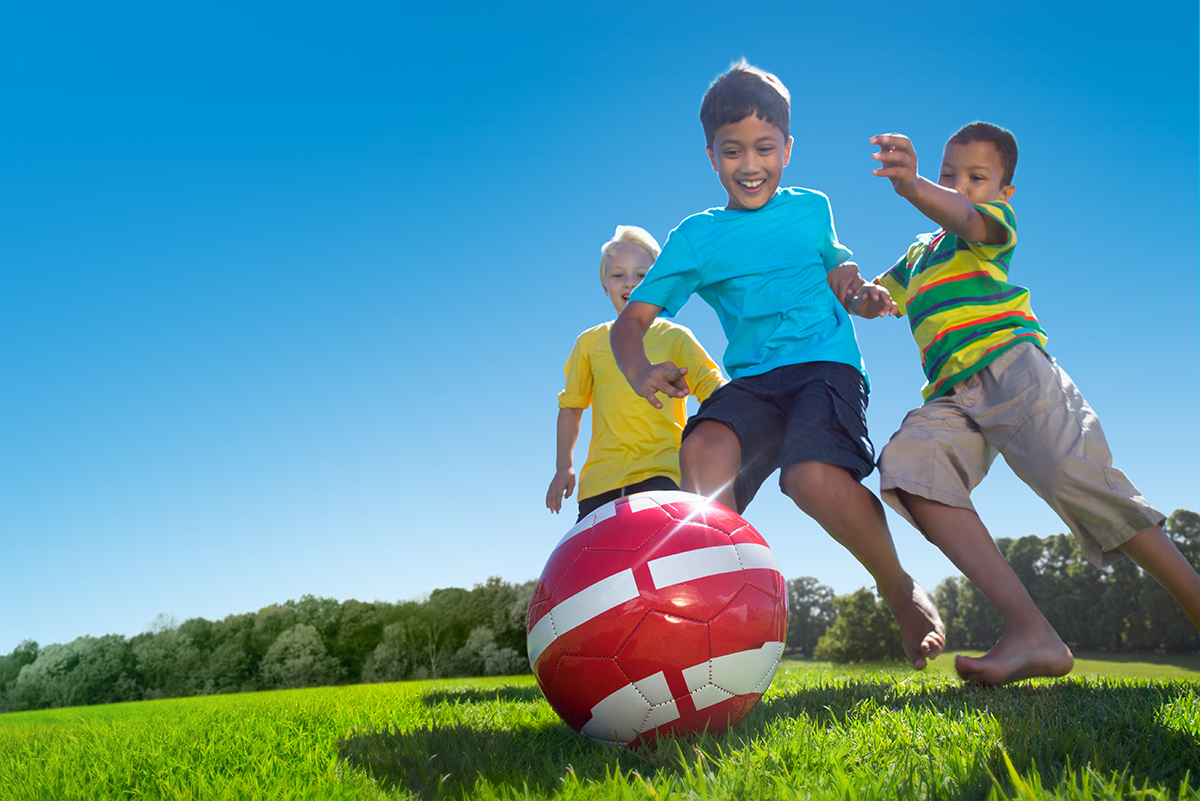 Work through this new-style module to increase your confidence in reassuring parents of children with allergies, and know what advice and products to recommend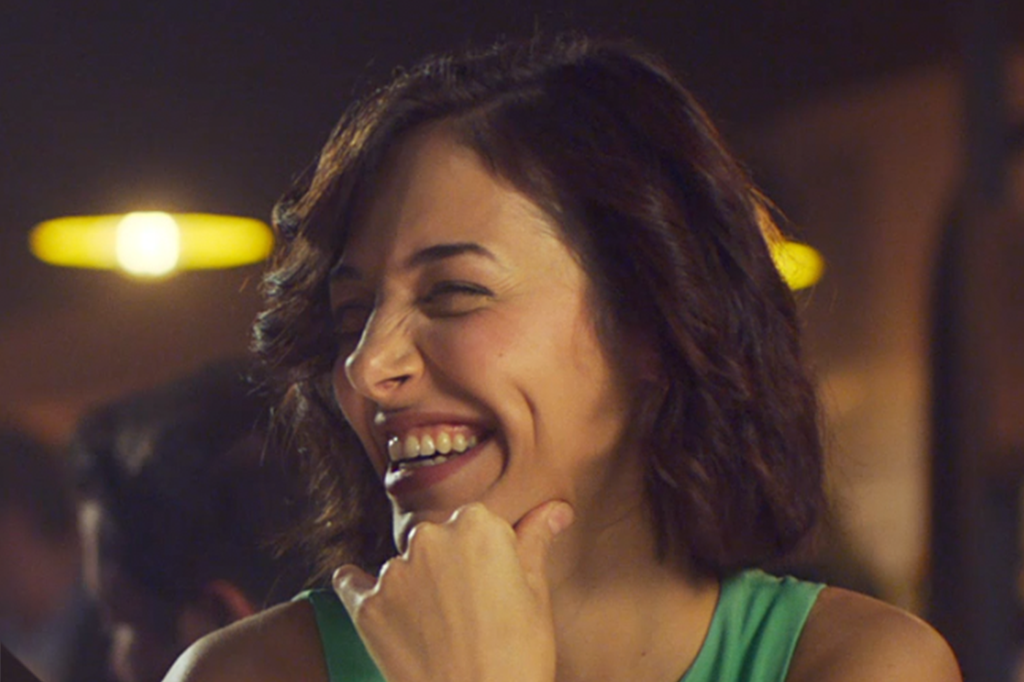 Discover the key benefits of a product that offers multi-symptom relief from abdominal pain, cramps and bloating, plus lifestyle advice to help manage symptoms.
Record my learning outcomes
Pharmacy life
Inspiring stories related to health, fitness and the pursuit of wellbeing