Pharmacy life
One year on
Catch up with a former RoE Award winner Alice Sparks to see where the year has taken her since she took home the 2018 Rising Star Award
This time last year, Alice Sparks was heading from her small-town pharmacy in Bampton, Devon, to the Recognition of Excellence (RoE) Awards on London's prestigious Park Lane. Thanks to her hard work and dedication, not to mention an inspiring nomination from her pharmacist, Alice was named a RoE winner, taking home the Rising Star Award.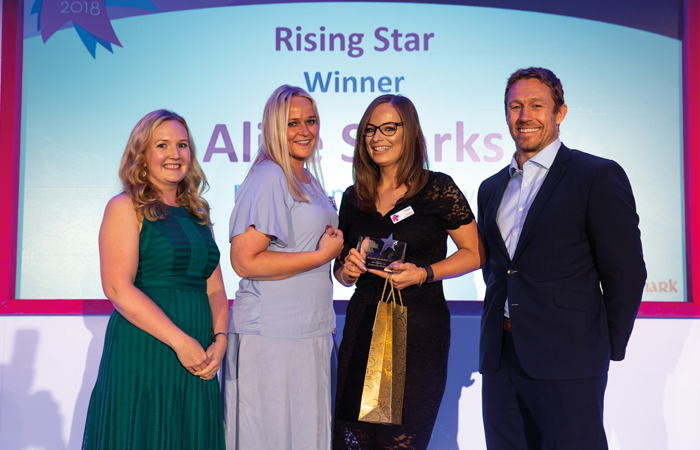 For Alice, the Awards were much more than she imagined and she explains that the charity aspect – last year's Awards supported the charity Watford Workshop – and sense of celebratory togetherness for pharmacy staff made the day extra special. "There was more to it than just an awards ceremony – it had a message to it," she says. "It was absolutely fantastic, I had the best day ever, it was so, so good. I have such fond memories."
Training changing lives
Alice impressed the RoE judges with her knowledge, caring nature, go-getting approach and an enthusiasm for learning that endures a year on.
Having already had her medicines counter and dispensing assistant qualifications under her belt, Alice has continued adding to her training repertoire, maintaining her healthy living champion status and starting training for smoking cessation, oral health and falls. She is also now qualified to take customers' blood pressure
in her pharmacy.
Alice says the training has been really rewarding, especially the smoking cessation. "I had my first lady not that long ago and she did the programme with us," she explains. "She bought in a bunch of flowers today to say thank you because she said it has completely changed her life and she has never felt better."
In the future Alice hopes to do even more training, including completing her technician training one day. She says she wants to: "Continue to do as much training as I can, carry on doing what I'm doing, carry on enjoying it."
Reassuring presence
Alice's official role in the pharmacy is dispensing assistant, but she helps out in every way she can, as it's such a small pharmacy. She explains that over the last year, her own confidence has improved, especially when giving advice to customers on the counter. "I've learnt so much. I feel really happy now in being able to advise people with the right medication and right treatment." This applies to the whole team, with Alice adding that nine times out of 10 the pharmacy staff are able to help customers without a referral to the pharmacist.
As well as being available within the pharmacy, Alice likes to be a helping hand in the wider community with personal deliveries, as well as offering an extra level of care to those who need it. "I've been doing a lot of deliveries for people with dementia, taking their medicines to them," Alice explains.
Alice recalls an incident where she was worried about a particular customer. "On a weekly basis I go and visit her and take her her blister pack. I tried to knock three times throughout the day, her car was there and her shoes were there. I came back and spoke to the pharmacist and I was quite worried because I felt something wasn't quite right." Returning to the customer's home with a colleague, Alice was relieved that it was a false alarm and the customer turned out to be OK, but she maintains that it's these little gestures that really matter. "She sat down and said to us 'thank you so much for coming. It sometimes feels like nobody is here and nobody checks on me and to have you here looking out for me'. She bought in a little bottle of prosecco for going in and checking she was OK."
Alice's story shows the important role pharmacy can have in small communities like hers. She says: "I think often here people can be quite lonely. It was reassuring for her that she had people looking out for her."
Sparking conversations
Working full time in the pharmacy and with two boys of her own, Alice is no stranger to a busy day, but this doesn't stop her taking the time to talk with customers. She says the pharmacy's campaigns often get a lot of positive feedback and a recent campaign about getting active really inspired many conversations in the pharmacy. Alice says: "We always get quite a lot of interaction for our public health campaigns because it's on the counter and people see it and you just get into discussion and before you know it they're saying 'oh I've got this problem' and then you help them with that and it's a really good starting point sometimes."
Alice says being able to interact and help her community and "seeing people leave here happy" is why she loves her job and she's certainly committed to ensuring she achieves that every day.
Go for it!
Winning the RoE Rising Star Award was "really unexpected", says Alice, but she adds that her pharmacy team and the wider community were extremely supportive of her. She says: "When I came back, because we are a small community pharmacy, everybody knew that I had won and they were all saying congratulations."
Now her award sits proudly in place in the pharmacy and Alice comments: "It is really nice to be recognised for what you do. Sometimes you come to work every day and you do the same things, see the same faces, and you don't realise that you are making a difference."
Finally, Alice has a message for all pharmacy staff: "If you're not thinking about [entering the RoE Awards next year] then think about it. Go for it and enjoy it!"
Sponsored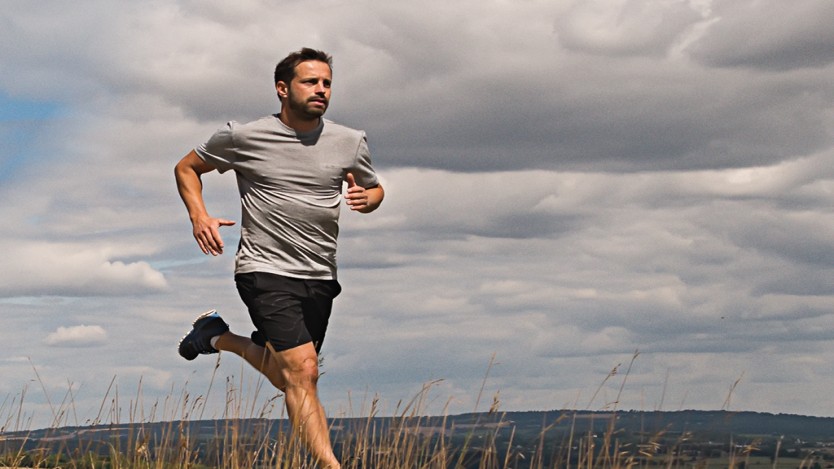 Sponsored education
Make the right recommendations to support customers to stop smoking
Sponsored education
Identify the 5 key elements to address in your dry skin consultations
Record my learning outcomes