Pharmacy life
Opportunity knocks
After starting her career working in her local supermarket, the opportunity arose for Helen Griffen to move to the store's pharmacy and she hasn't looked back since
Seventeen years ago, Helen Griffen was working part-time at Sainsbury's in Eastleigh, Hampshire, when she was offered a weekend position as a counter assistant at the in-store pharmacy. "I was completing my art degree and I knew that I didn't want to do anything connected with that, so I thought I'd take up the offer," she remembers.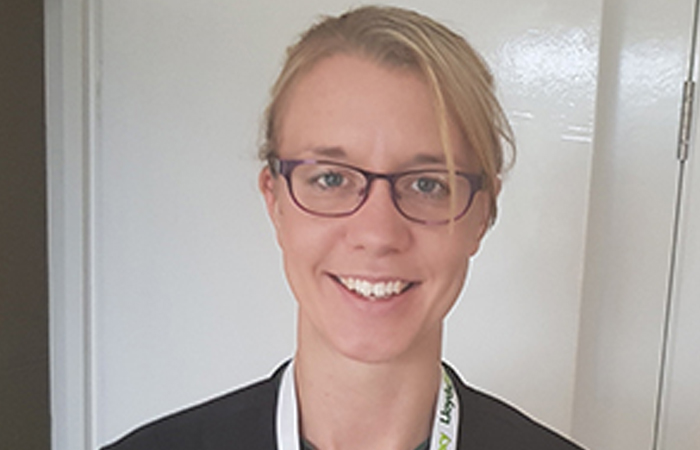 An additional Saturday job in Boots gave Helen more pharmacy experience and when a full-time job came up in the Sainsbury's dispensary in 2009, she jumped at the chance. "I have quite a good rapport with customers and I really enjoy learning more about pharmacy," Helen explains. "At the time, I still didn't know what career I wanted to do, but this seemed like an obvious leap and even though I didn't know a lot about dispensing, it was something I was interested in and wanted to find out more about," she adds.
Helen's main responsibilities are focused on prescriptions and managing the dispensary. This includes checking that fridge temperatures are correct; unpacking, checking off and putting away two deliveries a day; working through the owings; organising monitored dosage systems and coordinating medicines use reviews for the pharmacist, as well as processing prescriptions from the electronic system and any others that come in from the nearby GP surgery.
Despite her many responsibilities in the dispensary, Helen is still able to interact with customers and she estimates that around 30 per cent of her time is spent on the shop floor offering OTC advice.
I really love that customer interaction and finding the right product for the right customer
All change
After the Celesio take-over of the Sainsbury's pharmacy business in 2016, all Sainsbury's pharmacies have undergone a total overhaul and been rebranded as LloydsPharmacy.
Helen explains that since the change, her team has mostly been carrying on as before, but there have been a few noticeable changes. "The main thing that's changed for me is human resources," she says. "I think because we're the specialist side of things, Sainsbury's found it a bit complicated and didn't really understand the pharmacy but now we're working under LloydsPharmacy, they're much more focused on us and we can do more."
Sights set on services
With LloydsPharmacy's service-led approach to the business, Helen can see that the potential for the pharmacy to expand its offering and further benefit customers is growing. "With services, we're just starting out, so we're working on the diabetes service at the minute. We're having a few teething problems with getting the testing strips, but we'll hopefully get it fully set up soon and when we do, it will be very beneficial," Helen says. "And we're looking into doing cholesterol, winter flu and asthma and with the services, we can give a lot more information to customers."
Healthy living is a new focus in the pharmacy, and the scope to add more healthy living services is certainly something that Helen wants to explore further. "I've just finished my health champion training and so I can now offer extra advice on things like losing weight and stopping smoking and I can signpost customers to different services in the area that might help them – it's an added benefit for them really," she explains.
Supermarket sweep
Helen has discovered several benefits that working in a supermarket pharmacy can bring to customers – most of all, convenience. Leaving their prescriptions and then doing their shopping before heading back to pick up the prescriptions saves time, and the extended range of products available saves a separate trip. Helen explains: "It's good because there are all the other products in the supermarket. So, for example, if people have diarrhoea then we can say to eat certain foods or drink certain drinks and they can go and pick them up there and then. We're adding that value."
Despite not being on a high street, Helen says that as it's mostly regulars who come in when they're doing their supermarket shopping, there's still "a great community feeling" in the pharmacy and "people spend more time in the shop so there's more time to speak to them. And it's good for both Sainsbury's and us that we work together."
Looking ahead
Raising awareness of pharmacy in the community is certainly on Helen's radar and she's keen to get more involved. "More people come now than they used to, partly I think because it's difficult to get an appointment with the doctor, so we try to raise awareness of the support we can offer and let them know that we're here to help," she says. "I think it's very good to do outreach in the community and there's a lot to get involved in with local events, so that's something I'd like to do in the future."
Helen's passion for helping customers is clear, as is her ambition to help her community. There's no doubt that this will continue to be her focus, especially as she's now training to become a pharmacy technician so that she can boost her knowledge even further and use it to help more people stay as healthy as possible.
Sponsored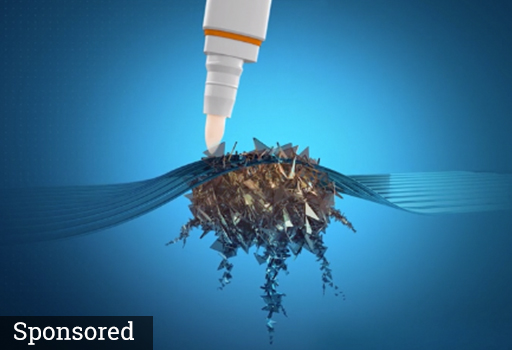 Discover different treatment options for warts and verruas and when to recommend them to your customers, based on their individual needs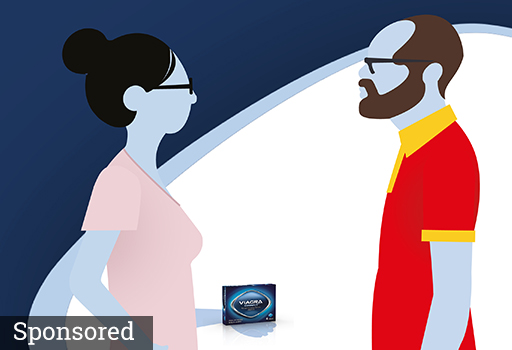 This module will help the pharmacy team to understand erectile dysfunction and its causes, and supply Viagra Connect to male customers affected by it, where appropriate
Record my learning outcomes
Pharmacy life
Inspiring stories related to health, fitness and the pursuit of wellbeing