Pharmacy life
Overcoming fears
Laura Walker puts her patients at the centre of everything she does, even if it means having to overcome her own fears in the process
Laura Walker was keen to move on from her job working in a bank and jumped at the opportunity of a part-time vacancy in her local pharmacy, which was part of a big chain. That was seven years ago now, and her story shows that taking a chance can turn out for the best. "Pharmacy wasn't my chosen career path. But after I got the job and I started my training to be a dispenser, I realised that I really enjoyed it and it just progressed from there," she explains.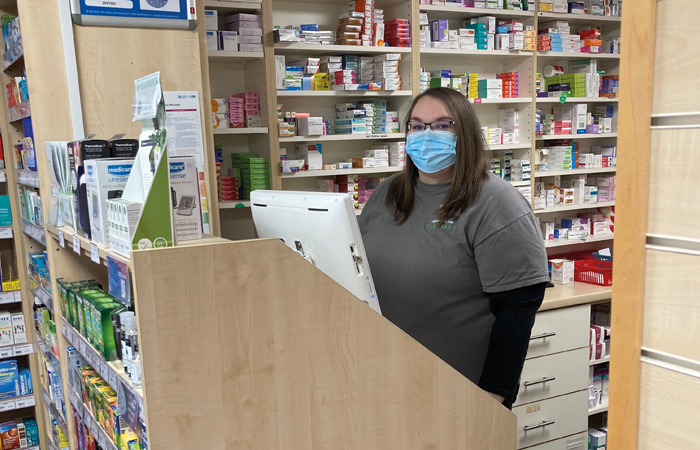 Then three years ago, Laura made the move to Right Medicine Pharmacy in Balintore. She wanted to start saving for a house and so embraced the opportunity to take on a full-time position. She is now part of a small team of four and often helps on the counter and with deliveries during busier periods. But it's in the dispensary where Laura really shines and, as the only member of the team qualified as an accuracy checking dispensing assistant (ACDA), she has lots to do. "I do everything there is to do in the dispensary, from labelling, to dispensing, to checking other people's work," says Laura. "I help out on the counter when it's not manned, so I do bits of everything – a jack of all trades."
Servicing Scotland
On top of her regular duties, Laura gets involved in the services provided by the pharmacy, including blood pressure checks, urinary tract infection (UTI) and impetigo consultations, emergency contraception and medicines reviews.
In addition, the NHS Pharmacy First Scotland service launched in July and Laura says it has been a great asset to the pharmacy and community. "Because we are a village pharmacy, and it is about seven miles to the doctors, we are usually the patients' first port of call," says Laura. "It's a big change and it really is for the better because it frees up a lot of menial appointments for the doctors and lets them focus on other things. It saves the patients having to go in and see the GP for something simple that we can do."
Laura is keen to promote all the services on offer, and she has a great idea how to do so. "In this area, all the towns can have community markets one Saturday a month, especially in the spring and summertime. The plan was to do stalls at these markets to tell people what sort of services we offer and what we can do in the pharmacy, but Covid has pushed all of that back," she explains. Laura is hopeful that this plan still might be able to go ahead next spring.
Driving care
As a result of the Covid-19 pandemic, the pharmacy has had to adapt its practices. For one, upgrading the card machine so that patients can pay over the phone, which supports the increasing demand for deliveries.
The team has adapted too, all making an effort to help out, especially as pharmacy's delivery service expanded. "We would never see somebody go without so we would drop stuff off on our way home or at lunchtime," Laura explains.
But this isn't the first time Laura has gone the extra mile for a patient. Before the pandemic, bad weather prevented important medication reaching the pharmacy. "We are really quite far north in Scotland and our deliveries weren't getting through. A gentleman had a controlled drug that didn't come through so I phoned round all the pharmacies trying to find it for him, but nobody had it except for the closest hospital, which is 40 miles away," she explains. "I arranged a prescription and drove up to the hospital and collected it and delivered it to him, just because he would have been in incredible pain."
It saves the patients having to go in and see the GP for something simple that we can do
Overcoming fears
It seems like nothing will stop Laura helping her patients and achieving her goals, even during a pandemic. In fact, Laura enrolled on the ACDA course at the start of February and trained all through the pandemic, successfully completing the course at the start of October.
Her training hasn't stopped there. Laura has also completed her first aid training, despite having some reservations. "It sounds ridiculous, but I was put on first aid because I'm a full-time member of staff, even though I am a bit squeamish," laughs Laura. But these fears had to be overcome quickly when one gentleman came into the pharmacy needing assistance. "We are a fishing village, and a man came in with a fishing hook hooked through his hand," she says. As the injury was quite severe, she quickly recommended he went to hospital.
Laura soon jumped into action again when another gentleman fell outside the pharmacy. "The poor man fell in the street and had banged up his head and face pretty badly. It was just by luck that the person that had seen him falling was a nurse. So, when somebody came into the pharmacy for help, I went out with the first aid bag to assist her. We helped him until the ambulance came," she explains.
Thankfully, Laura hasn't had to put her training to use regularly, but with not knowing what or who is going to come through the door, it means it's a useful skill to have under her belt. And this uncertainty that each day brings is something Laura really enjoys. She says: "I feel like every aspect of the job is different, but it's good because not every day is the same," she says.
Sponsored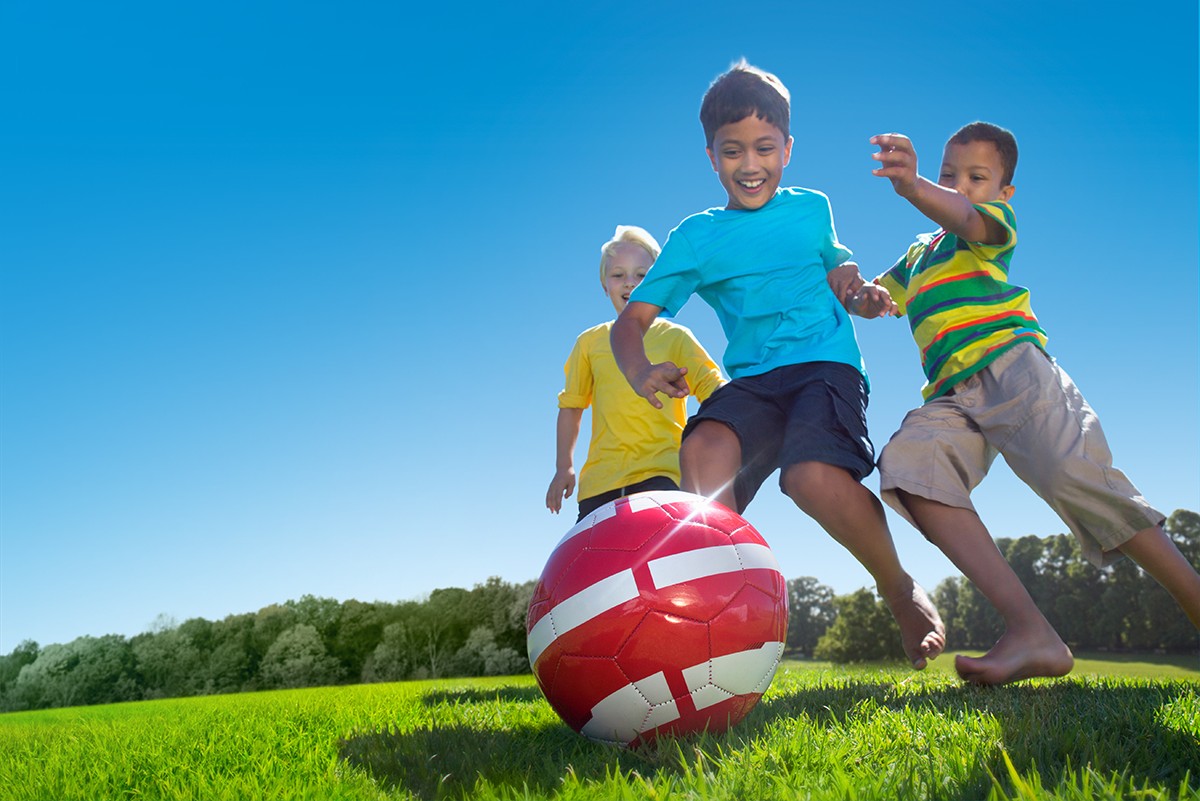 Sponsored education
Work through this new-style module to increase your confidence in reassuring parents of children with allergies, and know what advice and products to recommend
Sponsored education
Work through a customer consultation to determine the possible cause of stinging, gritty eyes and recommend an effective treatment to help ease these symptoms.
Record my learning outcomes