Pharmacy life
Rising through the ranks
Joshua Bolland rose quickly through the ranks to become a pharmacy manager and, with a fantastic team behind him, he stepped up to the challenge and excelled
When you finish college, the question 'what next?' can be quite a daunting one. And, like many, Joshua Bolland was initially unsure of which direction to go in, until he found community pharmacy, that is.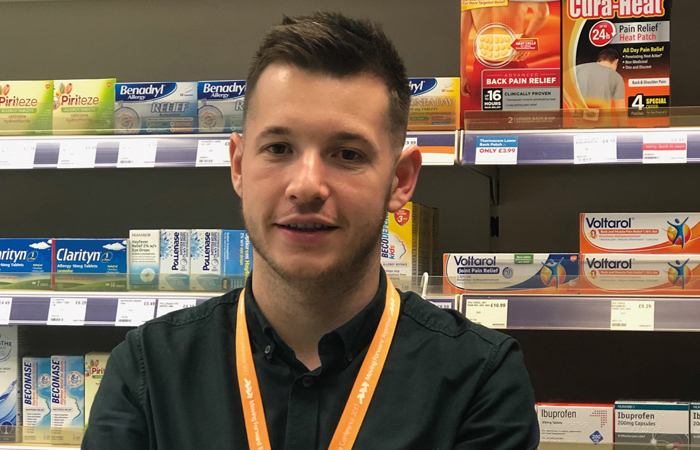 "I had finished college and was in between different jobs and didn't know what I wanted to do with my future. I went from different jobs like sales and various things then I saw an opportunity at Gorsty Lane – another Rowlands Pharmacy – as a trainee dispensing assistant," says Joshua.
Having based his studies around his interests in maths and science, he hoped he could find something that would continue along those lines and pharmacy seemed to fit the bill. And, as his mother is also a dispensing assistant for another company, Joshua was inspired to seize the opportunity."I saw the job and thought why not give it a go. Really for me, I wanted to start a career. I wanted to start something I could progress in – something that I enjoyed. And within the first few days I knew I loved the job," he says.
A rising star
It has been over four years since Joshua took on the role and began his career in community pharmacy and he has a lot to show for it. After immediately starting his NVQ Level 2, he quickly completed the combined dispensing and medicines counter assistant training and now he is close to having more qualifications under his belt.
"I have got one module left on my NVQ3 training course as well and I'm close to finishing that – my end date is in January," he says. Joshua is also a healthy living champion and has had training in safeguarding and prevention. But that's not all, a little over a year ago Joshua moved to another Rowland's Pharmacy in Belmont, Hereford, taking on the new challenge of management.
"It has been quite a quick ride to become a non-pharmacist pharmacy manager – that's something I only just took on last October. So it's actually coming up to a year that I became a manager, which seems crazy to me," he says. "I thought maybe the promotion was too early, but I am not one to shy away from a challenge. I had been put forward and recommended to the area manager and I thought why not try it."
Joshua has risen to the occasion and has been making a significant difference at the Belmont branch. "I think they went through a bit of a hard time where they weren't delivering on services. So, my first key point was to deliver on 250 medicine use reviews (MURS) because they were quite far behind and only had a short period of time to motivate people. With the work of my team, we got to 250 by the end of the year and completed the quota," explains Joshua.
A team effort
As he approaches his one-year anniversary at Rowlands Pharmacy Belmont, Joshua is very clear that his success would be nothing without the hard work of his team. He says that all 10 of his colleagues helped him fit right in and have supported him immensely, especially as a new manager. "I have come in here with not much knowledge, not much experience and have been able to deliver on the manager job because my team understands what is needed, they just needed directing. They have been fantastic and been able to help me in all the services. I couldn't have done it without them, they are extremely knowledgeable," enthuses Joshua.
This supportive network has been especially important as he had to navigate through the Covid-19 pandemic as a relatively new manager and this had its own unique and unprecedented set of challenges. Having come out of the other side of the first wave, Joshua says he wants to highlight the unbeatable services that community pharmacy can offer like nowhere else. "Another thing for us is trying to get items back through the door again as a change due to coronavirus is people go to internet pharmacies and get items delivered to their door. We need to ensure that we are still providing a service that can't be matched, which is through good customer service and that face to face," he explains.
Picking a path
As Joshua continues to strive for excellence, it is clear he is proud of what he and the team have accomplished over the past months. "I know we have stepped up and I know we have become a better branch," he says.
Looking ahead, Joshua has got some big decisions to make for himself, but with all the training and experience he has gained in such a short space of time, he has given himself a lot of options. "I'm looking to go a little bit higher, finish my NVQ Level 3 course and then train and do my accuracy checking technician course. I have also started taking on some field management responsibilities, whether it be HR responsibilities for other branches or queries the other branches have that I can help with," he says. "I am still figuring out my path. Is it accuracy checking technician or would I like to do hospital or is it area manager jobs, going a bit more field and paperwork based? It depends on the next opportunity. I'll complete this course, but then it opens up loads of doors."
Sponsored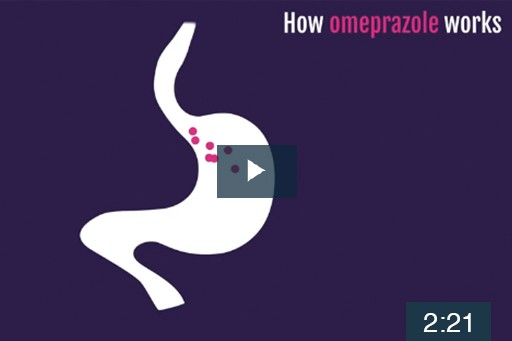 Videos
Understand how omeprazole 20mg works to treat heartburn and acid reflux symptoms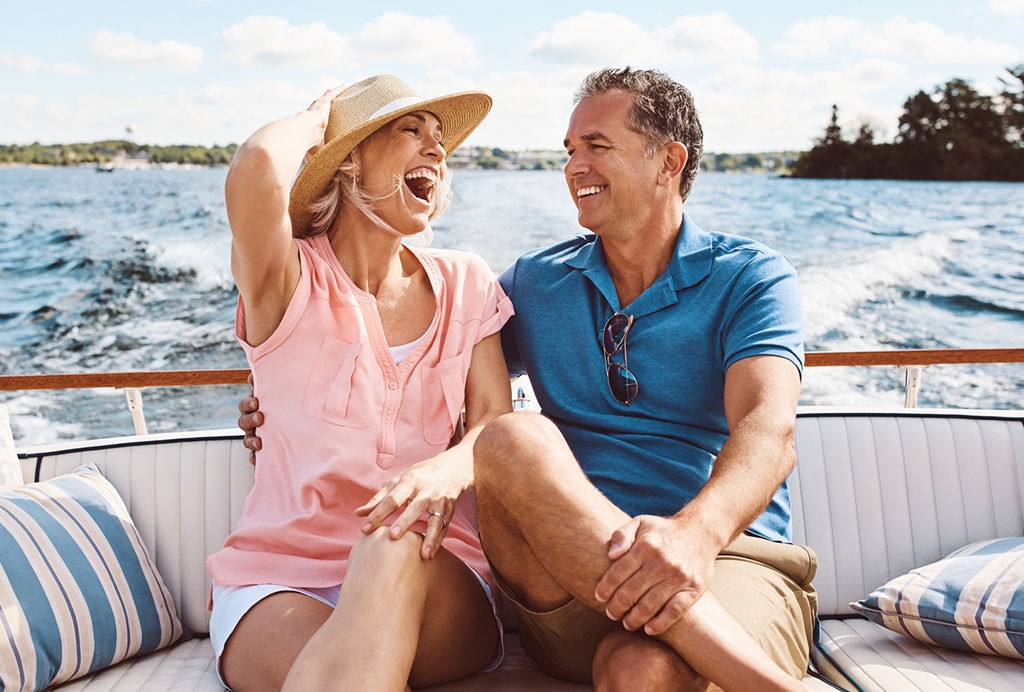 Sponsored education
Learn how to help customers ease the discomfort of haemorrhoids with suitable recommendations and self-care advice
Record my learning outcomes