Pharmacy life
Stepping up to the plate
Shahean Khatun's pharmacy career has been varied and full of challenges but she's certainly found her niche and is thriving in her latest role
Every job has its challenges but this is somewhat of an understatement for Shahean Khatun. Why? Her pharmacy currently has no staff, or at least none that are permanent.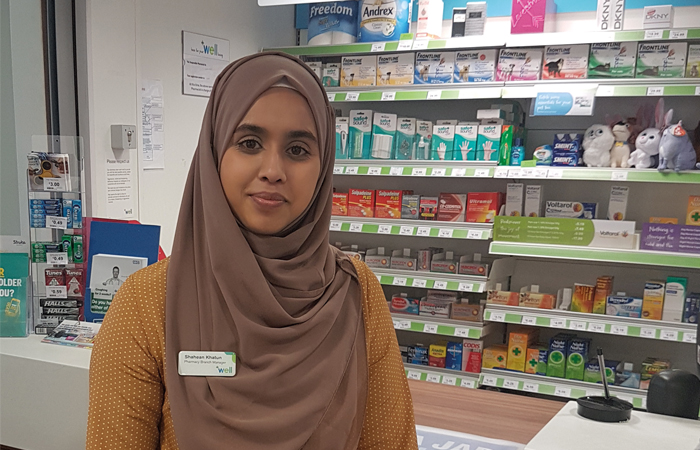 While this would have most people running off to find an easier path to success, Shahean is instead embracing it. In fact, she casually dropped it into conversation as if it's nothing more than a slight inconvenience.
Brought in to manage the Epping branch of Well, Shahean is managing a relief team at the busy medical centre-based branch while recruiting a permanent team and maintaining the high standards expected by customers.
Looking back
Being dropped in at the deep end is nothing new for Shahean. Her pharmacy career began when she joined a pharmacy as a Saturday girl back in 2006 and, after completing dispensary assistant training, she was promoted to supervisor just a year into the job.
Around eight years and a pharmacy technician qualification later, Shahean was ready for another challenge. Right on cue, her manager suggested a move to an off-site dispensing hub – a far cry from her community background. "I joined the North East London Foundation Trust, and I specialised in mental health doing a hospital dispensing contract. I wanted to find something that provided a beneficial learning opportunity but also allowed me to give back to the community as well – I think that's really important," she says.
The experience Shahean gained was incredibly valuable, helping her to step up from a supervisor to a management role and also developing her skills. "I found the clinical side really exciting and it helped me build on my skills as a pharmacy technician and improve my clinical knowledge."
Moving on
After having to stop working for a period of time, Shahean weighed up her career options. "I've always been really creative with baking and making wedding cakes on the side and I thought I'd maybe set up my own business doing that but I missed pharmacy," she recalls.
After getting back in touch with her old area manager, who by this time had moved on to work at Well, she decided her place was back in pharmacy. "My area manager said they thought I had the skill set to be a manager and had a job going so asked if I wanted to try it out," Shahean explains. "I had amazing support from Well – they're brilliant at identifying individuals who would be really good in certain roles and working with them to improve and build their skills," she adds.
Starting from scratch
Shahean moved to Well's Epping branch at the end of August this year and says: "It has been a whirlwind but it's also been excellent". Building relationships has been a key focus in the first month. "Customers are used to seeing the same faces every time they come in but since the old staff left, we have a duty to keep the same level of service and build that relationship back up," Shahean explains. "If the service isn't up to scratch or relationships aren't built then they might go elsewhere."
The relationship with the adjoining doctors surgery is also important to Shahean. She says: "Doctors make errors, that's the truth of it, and pharmacists make errors too. It's so important to bring it up with them if I spot something that I don't think a patient should be taking because of something else they're on or their age, for example. Even though it's not very nice standing in front of them and telling them they've made a mistake, you have to be on point and have to make it known – having that strong relationship with the doctors makes it a lot easier."
Customer focused
As well as recruiting staff and getting to grips with running her new pharmacy, Shahean's days are mainly spent overseeing the dispensary but she also makes a point to sort out the shop floor and give advice to customers, just like the rest of her team. "I always tell my staff 'I won't make you do a job I wouldn't do myself' and that's my mantra. I think that's really important to gain their respect and work well as
a team," she says.
It's the opportunity to provide support and make a difference to people's lives that Shahean enjoys most about her job and one particular occasion sticks out in her mind. "I had a lady come in who was suffering with migraines. The doctors wouldn't give her anything and she'd been pushed around by the system and been to hospital for MRI tests and all sorts. She came in and I had a one-to-one chat with her about her lifestyle and I did her blood pressure and checked her diet and I gave her some advice. She came back a week later and said that she was doing so much better now she knew the sorts of things she could do. Being a pharmacy technician allowed me to do that and people can have that personal support without an appointment."
Shahean is also planning to do outreach work in the community. "We've recently been involved in a Macmillan coffee morning and that made such a difference so I'd like to get more involved in things like that," she explains. "Then doing off-site blood pressure and cholesterol monitoring is also something I would love to do."
But Shahean's long-term goal extends way beyond her local community. She says: "I'm loving managing this branch and it has its own set of challenges but I'd love to be a cluster manager and be able to manage expectations across a range of branches and pass on the knowledge I've learned."
I always tell my staff 'I won't make you do a job I wouldn't do myself' and that's my mantra
Sponsored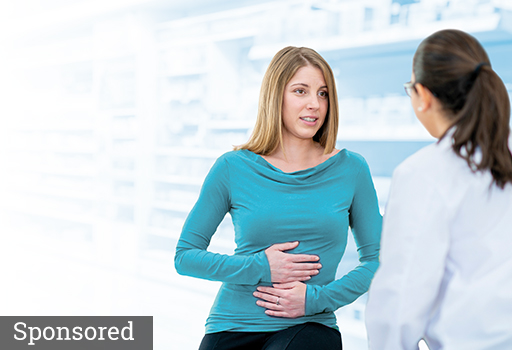 Learn how to help customers with constipation and find out how even brief conversations can have a positive influence on their health.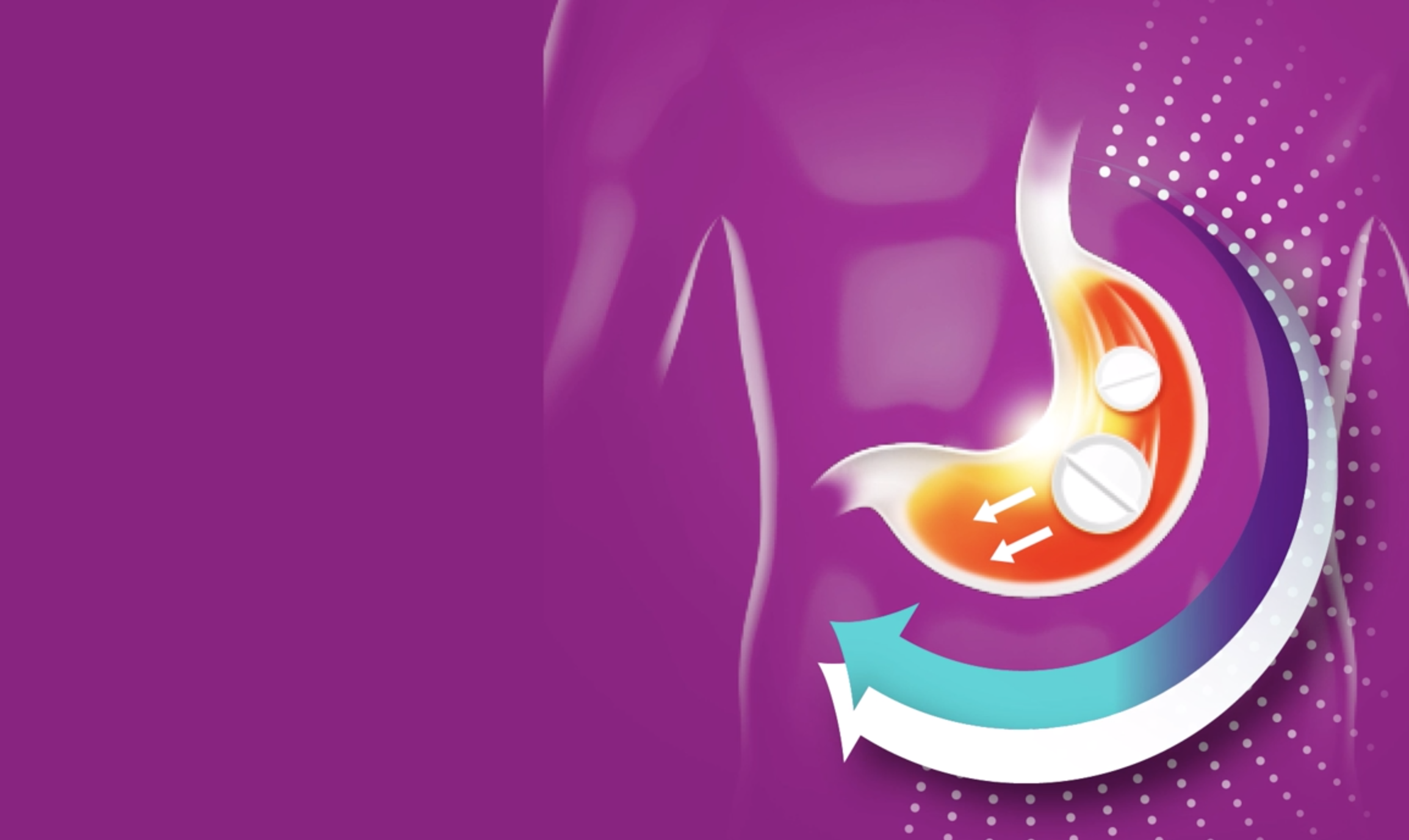 Update your knowledge on indigestion with this short video and discover a new dual-action product you can recommend
Record my learning outcomes
Pharmacy life
Inspiring stories related to health, fitness and the pursuit of wellbeing