Pharmacy life
Valuing care
Tracey Kyle has worked in pharmacy long enough to recognise the value of letting a customer know someone cares about them
Tracey Kyle was working in a car dealership before she made the switch to pharmacy 16 years ago. She admits she initially chose the job for its conveniently close proximity to her house, but has now worked at New Life Pharmacy in Glasgow since 2004 and is a core part of the team.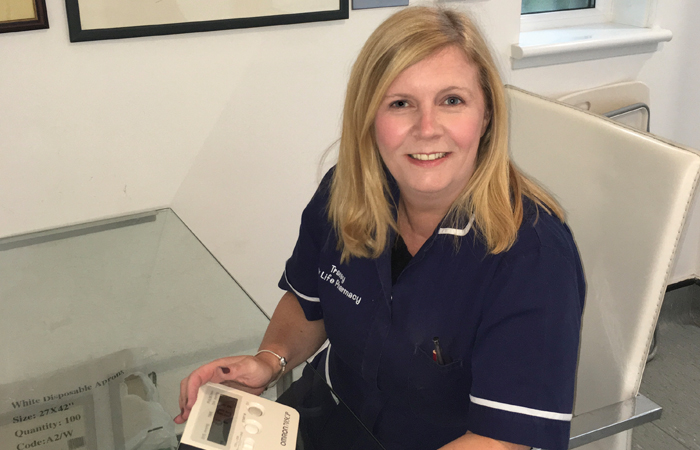 Starting out as a medicines counter assistant, Tracey completed her training soon after starting work and was keen to do more. "After a period of time I wanted to do my dispensing training too and then I did the health champion course about a year and a half, two years ago," she explains. It's this healthy living focus that Tracey has a particularly great interest in and she's been able to raise awareness, promote services and support customers to improve their lifestyles to a great extent in the community – even being rewarded for her efforts.
Check, check
Day to day, Tracey deals with prescriptions that come in and takes charge of making up the dosette trays and boxes. She is also heavily involved with the pharmacy's wide variety of health checks and services. "We provide health checks for vitamin D, cholesterol, blood glucose and diabetes and blood pressure," Tracey explains. "Minor ailments is also quite popular in this area, especially for young mums coming in to get their babies' temperature looked at and things like that".
As a result of this local clientele, Tracey says the pharmacy does a few more services especially for young families. "We also do a baby weight check which is quite good for people round about us," she explains. "We have scales within the pharmacy where we keep a record of anyone that wants to come in to get their baby weighed. We keep a record for them and they get a card."
Tracey also takes time to advise her patients on alcohol consumption, healthy eating and exercise and, although the pharmacy's smoking cessation service has reduced in recent years due to the increase in e-cigarette use, Tracey still takes carbon monoxide readings and captures the data on the patient record.
They might be unwell but you've made their day a bit better
Proactive approach
Having worked in pharmacy for so long Tracey says she has seen some significant changes in the way the pharmacy works and what is expected of them and that the whole team is very proactive. "We are finding that we have got more patients relying on us," she says. "We did a carers initiative about two years ago to identify people that were struggling. More so with older ladies with husbands that had early onset dementia that were finding it a bit troublesome to look for help." Tracey explains that the pharmacy was able to support customers or point them in the right direction for additional help where needed. "This was to kind of say 'look here is where you go and get a break', even if it's just to find someone to sit with their husbands and get a wee breather," she adds.
Tracey encourages her fellow team members to recognise when customers need help and believes that showing customers you care is an important aspect of the job. "The older patients like a chat and they like to be recognised," she explains. "These people maybe haven't seen or spoken to anyone in a couple of days so just spending that bit of time with them and trying to remember what they said last time to bring that back into the conversation so that they know somebody cares is good".
Tracey adds that the pharmacy strives to be an integral part of the community and she believes that they achieve this partly as a result of the time they spend chatting with customers in this way. "I can have a chat with them and it's just about helping them and knowing that they've walked out with a smile on their face. They might be unwell but you've made their day a bit better," she says, adding that this is her favourite aspect of her job.
Future research
Looking ahead, the pharmacy has just received funding for a new research project and Tracey says she is excited to be involved, especially as Elizabeth Roddick, New Life Pharmacy's pharmacist owner and director, has given her the lead on it as the pharmacy's health champion.
"At the moment we are talking about doing a research initiative between January and March to measure people's blood pressure and such," Tracey explains. "So we are focusing on that after the Christmas rush, getting a handful of people over a couple of months and following them through. I'm quite looking forward to that – I'm quite excited".
Run in conjunction with NHS Greater Glasgow Health Board, the initiative involves pooling a small group of volunteers and checking their blood pressure, cholesterol and conducting a diabetes check during an initial consultation in January. This will be accompanied by lifestyle advice and then a follow-up consultation in March to monitor any changes.
A great opportunity for the pharmacy to further expand its services, the initiative is also yet another way in which Tracey can support her community and flex those healthy living muscles.
A true champion of health
Tracey Kyle beat off stiff competition to come out on top at the IP Awards 2019
Tracey's interest in public health and work in raising awareness of healthy living has led her to new heights, being named winner of the Health Champion category at the Independent Pharmacy Awards 2019.
The Awards celebrates the achievements of independent community pharmacies across the UK and recognises five individuals for their inspiring healthcare work.
Elizabeth Roddick, New Life Pharmacy's pharmacist owner and director, nominated Tracey for the award, commenting on her hard work and dedication. "I think one of the problems is that when people work in the pharmacy for quite some time they jog along and do their work well and they're never really recognised," she says. "I decided that as Tracey has become the pharmacy health champion, after going through that training she should be recognised for the new work that she's doing."
Tracey's immersive role in the community and her interest in conducting health checks and a wide range of services made her nomination stand out to the judges, with one commenting: "She's got a cool head on her shoulders. Nothing seems to fluster her and, importantly, her patients can rely on her."
Tracey was invited to the Awards ceremony, held at the House of Commons in October, alongside some of the most influential figures in the pharmacy profession, wider NHS and politics. Commenting on the Awards, Tracey says: "Nominating me was a very thoughtful thing for [Elizabeth] to do, I was very happy and it was a nice day."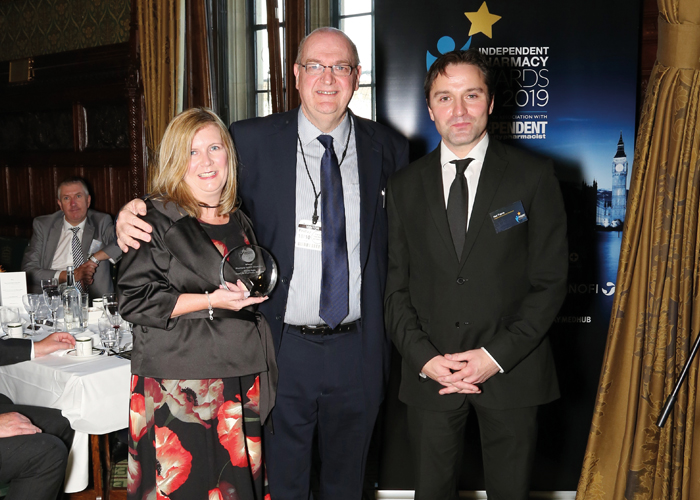 Sponsored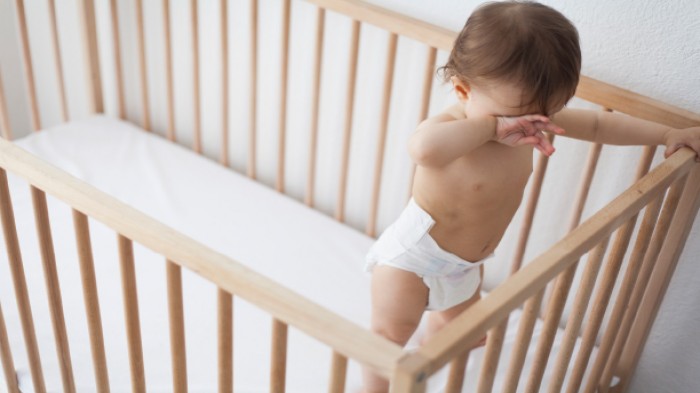 Sponsored education
Prepare to advise parents and carers on appropriate management of their children's eczema.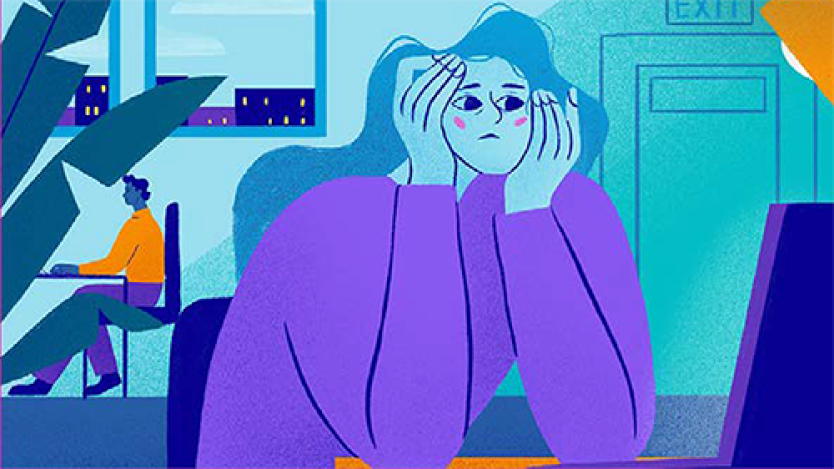 Sponsored education
This module busts the myths surrounding diarrhoea treatments and explores the products available OTC so you can recommend the right treatment.
Record my learning outcomes