Recognition of Excellence 2019
Amy Harper
Amy Harper combats every task at her workplace with smarter, faster and collaborative ideas making her the prime candidate for the Innovation Award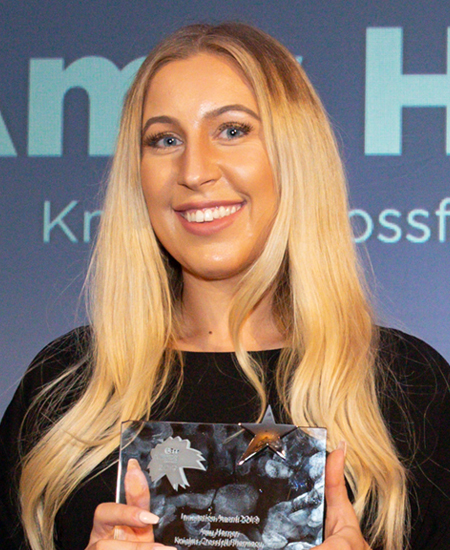 The winner of the Innovation category at the Recognition of Excellence (RoE) Awards is often someone who spearheaded a single but significant project with a sole focus, for example, to improve patient safety. This year's winner, Amy Harper of Knights Crossfell Pharmacy in Middlesborough, Cleveland, is proof that innovation can be more incremental and understated in nature, with the sum total of many small improvements making a profound impact.
Eager efficiency
Some of the ways in which the non-pharmacist manager has improved processes – for both customers and staff – at the pharmacy include simplifying the dispensing process. Patients simply place their prescription order then receive a text message when their medication is ready to collect. Word has spread of how straightforward it is to get medication sorted out by the pharmacy, as is unambiguously illustrated by the high number of nominations the branch continues to get on a weekly basis.
Knights' superintendent pharmacist Peter Horrocks, who nominated Amy for the RoE Awards, also points towards Amy's efforts in streamlining stock holding, ordering and generating reliable sales and dispensing figures as ways in which she is combating Government cuts while still driving business.
She regularly contacts the local pharmaceutical committee to see if any new initiatives or projects have launched that may be beneficial to the pharmacy's customer base, then undergoes training, and in turn trains her colleagues, so anyone who enters the store will be able to take advantage of the new offering, if appropriate. Amy also conducts induction training for any new starters within the Knights Pharmacy family, and shares best practice with other branches so all can benefit and maximise profits.
I'm excited to get all seven stores running in the way that mine does
Network of support
External relationships are similarly solid, with the local GP practice and other healthcare providers commenting on how smooth and seamless they find communication with the pharmacy. This is something that has proved especially helpful when dealing with the recent medicine supply issues. Amy also keeps an eye out for new opportunities, for example, in forging links with local schools in order to provide flu jabs for teaching staff who otherwise admit they probably wouldn't have bothered to get immunised.
As well as being crowned winner of the Innovation Award, which this year was sponsored by Cegedim Rx, Amy also received a highly commended in the Team Leader category. From her nomination, it is not hard to see why. Peter described how her rise from trainee dispenser to pharmacy manager has been all the more impressive given that her branch had experienced several senior staff resignations and a decline in dispensing volumes. "She has battled relentlessly," he says. "Steadily laying the foundations that have shifted the team's mindset from large volume dispensing to a service driven pharmacy with patient health at its heart."
Peter went on to say how Amy "champions the progression of every colleague" and "exceeds targets", labelling her "a role model manager who, no matter what the situation, always delivers exceptional service with a smile". This is more than just words: Amy has just been promoted to area team leader and says: "I'm excited to get all seven stores running in the way that mine does."
RoE judge and Pharmacy Complete principle associate Mike Holden praised her "proactive approach to do the right thing for her pharmacy, her team and the community they serve." Janice Perkins, pharmacy superintendent of Well, added: "She inspires her team to go above and beyond to meet the needs of the local community… developing her team is a priority and she leads by example at all times."
Sponsored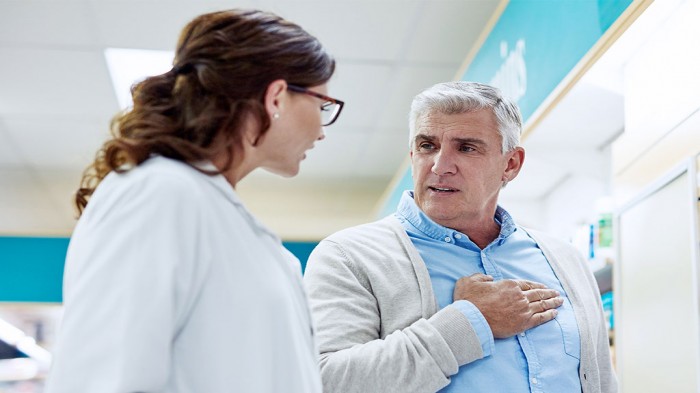 Sponsored education
Discover the key benefits of Guardium so you can recommend this PPI with confidence to help ease heartburn and acid reflux symptoms
Sponsored education
Identify the 5 key elements to address in your dry skin consultations
Record my learning outcomes
Recognition of Excellence 2019