Recognition of Excellence 2019
Claire Grigor
Promoting inclusion in her community, her kindness, compassion and genuine care for the elderly saw Claire Grigor crowned winner of the Service Excellence Award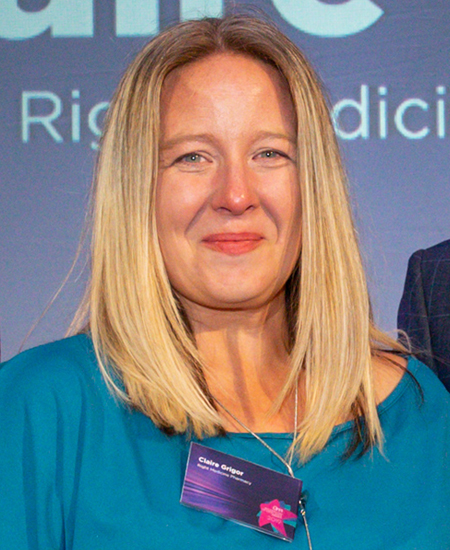 The elderly are often the most invisible in our society, but Claire Grigor realised that this was exactly the group requiring more support than most, even with basic essentials such as shopping. She set about making sure that Right Medicine Pharmacy in Haddington, East Lothian, had practical lifestyle solutions readily available so older people could quickly and easily get items that would have a really positive impact on their lives. It was this that spurred on the judges to name Claire winner of the Service Excellence Award, sponsored by Sigma Pharmaceuticals, at this year's Recognition of Excellence (RoE) Awards, hosted by Training Matters.
A friend indeed
Claire's name was originally proposed for the Awards by her manager Sandra Molloy, who felt the healthcare assistant deserved recognition two years into the job, describing her as "outstanding". Sandra explained: "Her consultation skills aren't with any patient in particular but with each individual she gives her time to". Claire is the pharmacy's Dementia Friend, always trying to show people what it is like to live with dementia and what community pharmacy in particular can do to help. She steers older customers towards mobility aids and other items she feel might help them, such as ergonomically designed cutlery and adult jigsaws.
Claire has also been known to take patients and their carers along to 'Our Community Kitchen', a local initiative that aims to reduce social isolation, and a project for which she works as a volunteer. Claire says: "They meet other people in a similar boat and get a three course lunch. It's a great scheme and helps people to feel part of the community, which is something I try to do in my job as well".
Claire has made it her mission to support the elderly and housebound, focusing in particular on listening to issues and coming up with solutions
Care for carers
This desire to do good within the local area means Claire has worked as a speaker and a stand host at an event put on by East Lothian Carers. Her work there was exemplary, with the pharmacy afterwards receiving a message that read: "Claire Grigor, with her friendly helpful manner, was a credit to your organisation". Other efforts have seen Claire organising off-site clinical services with local companies in order to ensure that employees who might otherwise find it difficult to access seasonal flu vaccinations were able to take advantage of the service.
Claire's work inside and outside the pharmacy doesn't stop there. At the moment, she spends a lot of her time working her way through the dispensing assistant qualification; looking after her young family; and doing voluntary work, as already described at Our Community Kitchen, but also as a Rainbows leader and district commissioner for the Girl Guiding Association. If you want something done, it seems, ask Claire.
RoE judge and principal associate of Pharmacy Complete Mike Holden said Claire "truly demonstrates care as it should be given in a pharmacy", while National Pharmacy Association chief pharmacist Leyla Hannbeck applauded her drive to involve patients in decision-making in naming her the winner. Janice Perkins, Well superintendent pharmacist, probably summed it up best, saying: "Claire has made it her mission to support the elderly and housebound, focusing in particular on listening to issues and coming up with solutions. She spreads the word internally and externally, taking pharmacy services to those who need it the most."
For Claire, success has come as a huge surprise. She says: "I didn't expect to be nominated but then to get to the final was just… wow! I'd never been to a big national event like that before and found it quite overwhelming hearing what everyone else had done – I was crying before my name was even announced, but I think I managed to compose myself before I got to the stage. It's all a bit of a blur, to be honest, and it was only when I got home that night that I sat down and thought 'oh my goodness, I actually did that'!"
Sponsored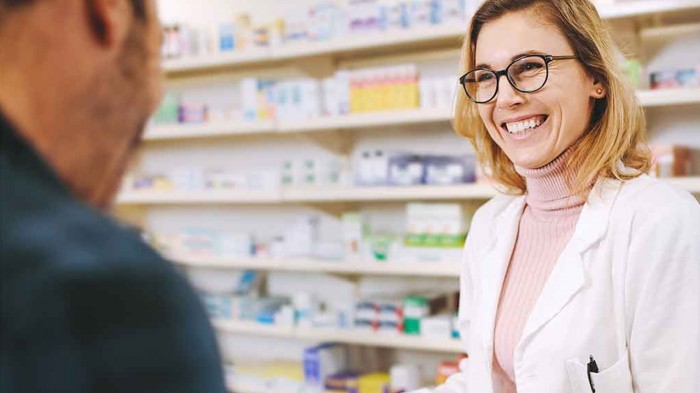 Sponsored education
Update your knowledge on a POM to GSL hayfever switch with this short video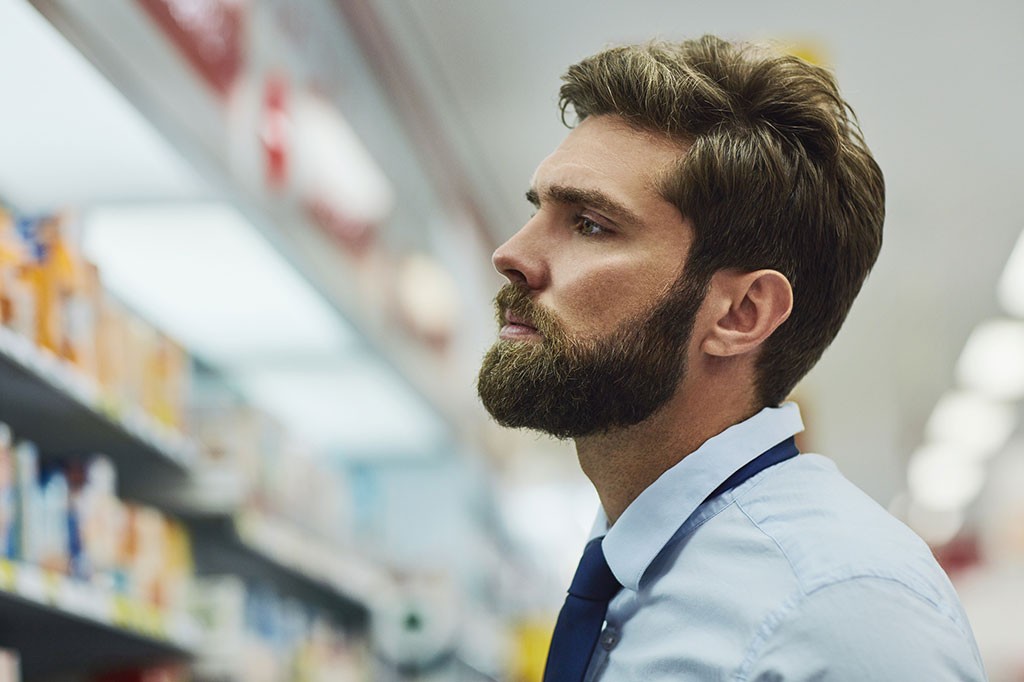 Sponsored education
Get back to basics on the causes and impact of erection problems so you can confidently support your male customers
Record my learning outcomes
Recognition of Excellence 2019