Recognition of Excellence 2019
Cora Quigley
Supporting parents when their little ones are unwell is second nature to Cora Quigley and engaging children with their health is a passion that has taken her to the highest of heights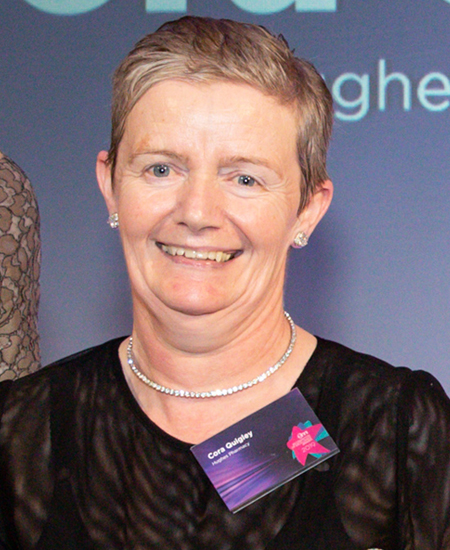 Cora Quigley has worked in Hughes Pharmacy, Newtownbutler, Northern Ireland for three decades, and is something of a baby care specialist, having been poached by the pharmacy owner from a local playgroup. Cora shows she still goes above and beyond even after so many years in the job, as was proved by her being crowned Infant Care Champion – supported by SMA Nutrition – at the 2019 Recognition of Excellence (RoE) Awards. She says she is always learning, but doesn't ever view it as a chore, saying: "When you do a job you love, absorbing new information is like breathing in: you don't even realise you are doing it."
A family-friendly approach
Empathy could be Cora's middle name. "We get a lot of first time mums, and it is so hard to get a GP appointment quickly these days so we are really the first port of call for immediate attention and care. Often it is simple advice and reassurance that is needed," she says. "I try to take away their worries, they have so much on their plates. Sometimes parent ask me if they are being over-protective and I always say 'no!'. There is nothing more worrying than your child being unwell."
Children who come into the pharmacy who are out of sorts because of illness may be given the in-store teddy bear. They are told he is poorly too, and needs looking after, so they take it home with them and then bring it back when they have recovered. The RoE judges loved Cora's caring and family-friendly approach, commenting on how much it would put children, parents and carers at ease at a time that would undoubtedly be causing rising anxiety and stress levels.
Cora is quick to think on her feet whenever the situation calls for it. For example, on one occasion a six-year-old boy came into the pharmacy with his mother, who was most put out because he had been switched from liquid medication to tablets for his epilepsy. The mother pointed out that as some adults can't swallow solid dosage forms, how was he supposed to manage it? Cora put together a reward chart for him, saying that if he reached ten stars, he might find an extra little something from Santa Claus under the Christmas tree. Two weeks later, his parents popped back in and thanked Cora, saying the strategy was working a treat, so Cora made good on her promise, sending them home with a small parcel to put under the tree for him to find on Christmas morning.
When you do a job you love, absorbing new information is like breathing in: you don't even realise you are doing it
Soaking up the atmosphere
Cora brought her daughter Marie, a primary school teacher, with her to the RoE Awards ceremony at London's deluxe Grosvenor House Hotel. They made a few days of it, walking many miles through the capital as they took in the sights including Buckingham Palace, an open top bus tour and a West End show. Cora describes the Awards event itself as "so well organised, everyone was so friendly, and it was just so uplifting to hear the guest speakers and what all the finalists had done to be there".
RoE judge and 2018 Spotlight Award winner Angela Lewis commended Cora for her persistence and ability to recognise and support patients whose requirements fall outside those normally encountered. Fellow judge and former Spotlight Award winner Haroon Mahmood was in agreement, highlighting the open evenings run by the pharmacy as a way of breaking down barriers in order to support both parents and children. Given that the judges were looking for a team member who excels at providing advice, support and knowledge to concerned parents and parents-to-be for the Infant Care Champion category, Cora was an obvious and well-deserving candidate.
Sponsored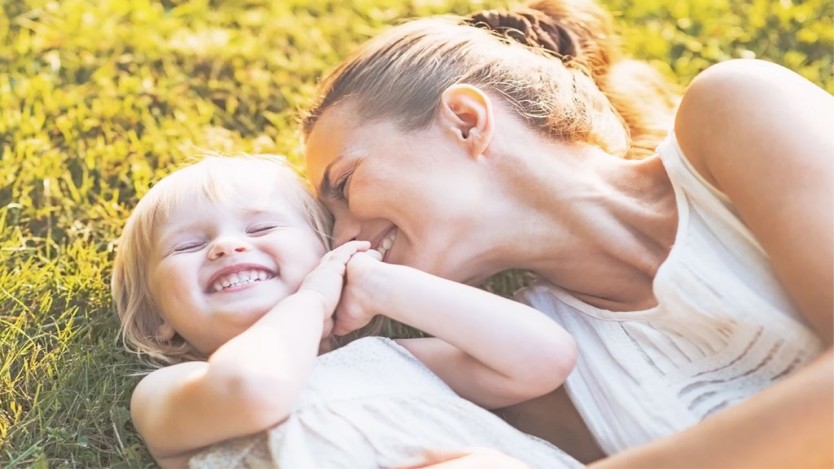 Sponsored education
This interactive video will test and reinforce your knowledge so you can confidently advise parents on common childhood illnesses, such as teething, earache, coughs and colds.
Sponsored education
Safely recommend the most effective laxative for every customer with constipation
Record my learning outcomes
Recognition of Excellence 2019