Recognition of Excellence 2020
Ana Monteiro
With a flair for merchandising and an instinctive understanding of how to keep customers interested and motivated to buy, Ana Monteiro is this year's Retail Skills Award winner
Ana started working in pharmacy four years ago at a LloydsPharmacy branch in London's Selfridges department store and she says that "it was very different there to what we deal with now."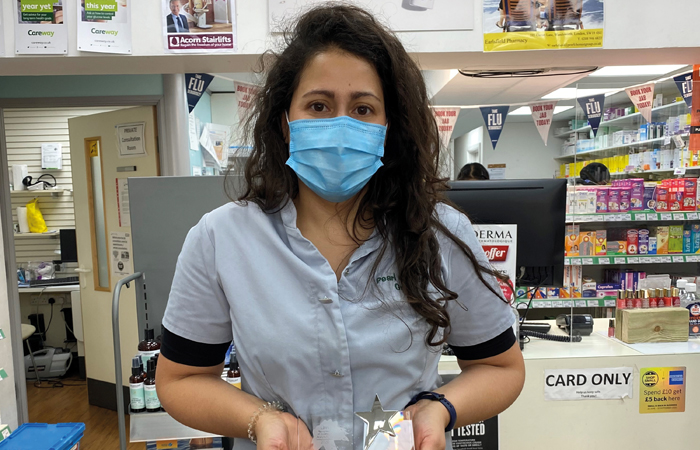 However, the Selfridges experience did teach Ana some valuable retail skills, including how important it is to build relationships with customers. "I learned a huge amount about the importance of 'one-to-one'," says Ana. "I tell my team now to make sure they give people time. In the course of a conversation, you never know what else you might find out that they need." Giving customers time is a key to building trust and loyalty and Ana says this usually means that people will keep coming back to see her at Earlsfield Pharmacy in Wandsworth, London.
Another key to Ana's retail success is training. "I like us all in the team to have as much knowledge as possible," she says. "It is always important to learn, and then use this knowledge in making our retail offering the best that we can."
A retail champion
Ana's approach has also had a massive impact on the pharmacy, as operations manager Ketan Agravat explains in his Retail Skills Award nomination: "In 2019, Ana delivered a 31 per cent increase against 2018, which is remarkable, and I suspect exceptional, in any context. Ana is an exceptional talent – you will not come across many like her."
Describing Ana as "excellent at link selling" and the company's "retail champion" – a title she has earned because of "her tireless pursuit for the most perfectly merchandised branch" – Ketan says: "Whenever myself and the directors do a branch visit, we know we will find a perfectly merchandised branch that is up to date on all aspects of retailing standards: new lines will be promoted, all shelves will be clean and tidy, everything will be priced and well pulled forward and there will be a new HLP [Healthy Living Pharmacy] promotion every eight weeks."
Understanding customers
Ana has worked at Earlsfield Pharmacy for two years. When she arrived, her first task was to get to grips with the type of customer the pharmacy has in terms of demographic, age and requirements. "I also needed to consider what else is on offer around here to understand what our competition is, or what our other areas of support might be," says Ana.
Now with a firm awareness of all of this, Ana says she is "always actively looking for new products". Earlsfield's customer base is relatively young, and there are lots of new mums and mums-to-be in the area. "I need to make sure that we stock what they need, and also if it is appropriate and affordable for them," says Ana. "I like to get feedback from customers. I always ask them to come back and let me know how they have got on with whatever they have bought. Many do come back and they bring their friends as well, as new customers, which is nice!"
Community care
Ana has a university qualification in social work and has previous experience of working with elderly, disabled and vulnerable people. A key reason why she likes working in pharmacy is that she enjoys helping people. "I really do care about my customers," says Ana. "If I have any product queries, I will always try to find out what they need to know. It helps the community and I love to be a part of that."
The judges commended Ana for being so in tune with her customers, and Rekha Shah, CEO of Kensington, Chelsea & Westminster LPC, summed up by saying: "Ana truly is her pharmacy's retail champion, thinking through procurement of product categories, her customer base's wants and needs, and by merchandising and promoting well, bringing huge sales growth for her pharmacy."
Upon receiving her award Ana said...
"I was very flattered I didn't expect it at all. I just came in and thought well I haven't ordered anything is this for me? It was such a surprise, especially as we have been so busy recently".
Sponsored
Sponsored education
Work through a customer consultation to determine the possible cause of stinging, gritty eyes and recommend an effective treatment to help ease these symptoms.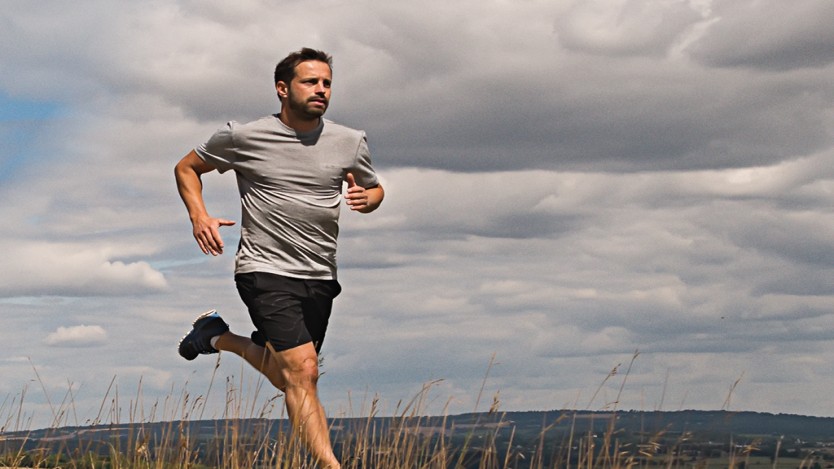 Sponsored education
Make the right recommendations to support customers to stop smoking
Record my learning outcomes
Recognition of Excellence 2020