Recognition of Excellence Awards 2021
Danielle Anderson
"A texbook example of the perfect ethical, legal and clinical member of staff", is how Danielle Anderson was described in her nomination. This is just one of the reasons why she was named this year's winning team leader
Around 10 years ago, Danielle Anderson was a sales team leader at Curry's, but decided on a change of direction and began working on the counter at a branch of Boots UK. After a move from Scotland all the way to south-east England, Danielle is now deputy manager at Newington Pharmacy – part of the Manor Pharmacy Group – in Ramsgate, Kent.
"Danielle has pushed to strive as much as possible in community pharmacy," says pharmacy manager Gurpal Chagga, who nominated Danielle. "She has successfully completed her dispensing checking course and moved up to work alongside me as deputy manager. This is a natural progression for Danielle because, with or without the title, she always leads by example."
A focus on learning
Keen to keep her own training up to date, Danielle believes it's important that her team sees everyone in the pharmacy taking part in ongoing learning. "We have a fairly new lady doing a counter assistant and dispenser training course and if she has any queries, we sit and discuss them," she explains.
While Danielle is based in Ramsgate, she works at the Manor Group's other pharmacy in Broadstairs one Saturday in every three. "We have a staff member there who is training to be a pharmacy technician and I am available for them to talk to with any questions," Danielle explains, and this mentoring role is one she enjoys: "I feel it keeps me in touch with current thinking as well, so it benefits us both!"
Joining the pharmacy technician register in April 2021, Danielle has since completed NHS South East Leadership Academy training, funded by the Local Pharmaceutical Committee. "This training had limited places," says Gurpal. "However, with Danielle's passion to participate to help her be the best leader she can be, she was a great candidate."
Danielle says she is now putting into practice everything she learned at the Academy. "I was also selected for one-to-one coaching sessions after I put myself forward for them to continue my development," she says. "I'm hoping to be able to continue to use my knowledge to help my colleagues complete their courses when the time comes."
Professionalism is key
On a daily basis, when she is not busy checking scripts or meeting with practice managers and care home managers, Danielle has many administrative and organisational tasks to complete. "I have end-of-day tasks, making sure everything is logged and sorted, and end-of-month tasks reporting and making sure all other admin is up to date," she explains.
Danielle leads by example in her professionalism. "Danielle is a textbook example of the perfect ethical, legal and clinical member of staff. She is honest and approachable and is proactive in always thinking about what's best for the patient," Gurpal explains. "In the relatively short space of time she has been deputy manager at Newington Pharmacy, Danielle has changed the attitude of staff by setting an example of what good practice in pharmacy looks like. I cannot express how much she deserves recognition and this award."
The RoE judging panel was hugely impressed by Danielle, too. Liz Fidler, president of the Association of Pharmacy Technicians UK, commends her "passion and drive" and Mike Holden, associate director at Pharmacy Complete, adds that "like all good leaders she is humble and there for others".
Indeed, Danielle was stunned when she found out she'd even been nominated for an award. "I was in shock," she says. "You're really only as good as the team around you and I feel so lucky to have a great team with me. It's a really lovely place to work."
Sponsored
Sponsored education
Bust the myths around acne causes so you can recommend effective products and self-care advice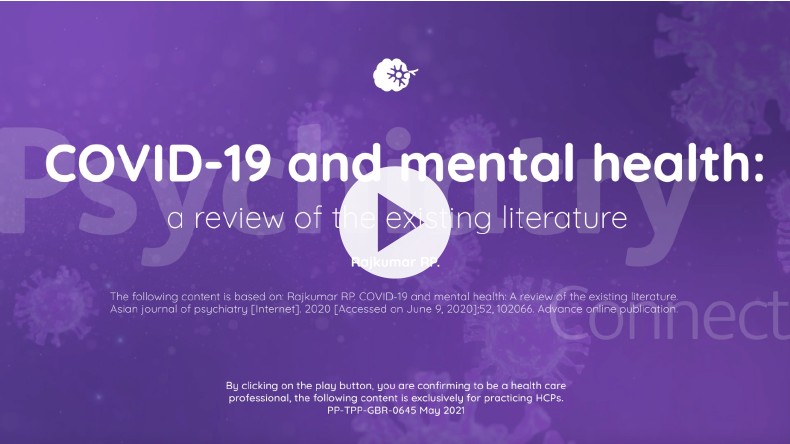 Sponsored education
Viatris has created this short video based on a publication reviewing global research into the potential impact of the Covid-19 pandemic on mental health. It identifies six areas where psychiatrists can play a role in supporting people's mental health through these difficult times.
Record my learning outcomes
Recognition of Excellence Awards 2021