Recognition of Excellence Awards 2021
Richard McKay
Described by one of our judges as "a definite rising star – a great big, bright, sparkly one", Richard McKay has embraced pharmacy with open arms and achieved an incredible amount in a short space of time
Richard McKay couldn't have picked a busier time to begin his pharmacy career. It was the run-up to Christmas in 2019, just one month after store manager Ashley Goddard had been appointed at Boots UK Craigleith in Edinburgh. "We are a very heavy prescription items business as well as a large retail store and as such I needed my assistant managers to have confidence and autonomy," says Ashley, who nominated Richard for the Rising Star Award. "When I met Richard, I could see there was something special there."
Richard had a retail background, having previously worked in sales for Topshop and Debenhams. "I had done business management and accounting at uni," he says, "but I also had an interest in medicine. Boots had it all because it had retail and beauty, which was my passion, and pharmacy. It was the best of both worlds, and that's what attracted me."
Fulfilling a need
Soon after he started, Richard could see that the pharmacy's dispensary needed support, so he asked to be put onto the dispensing assistant training programme. "I was assistant manager and I knew that if I wanted to lead the team, I didn't want to look like I didn't know what was going on," he recalls.
Ashley is forever grateful that Richard decided to do this. "His help and support at the start of the pandemic turned out to be invaluable to a team that was almost at breaking point with high prescription volumes and unprecedented levels of patients every day," she says.
Richard completed his dispensary qualification in just five months on 3 June 2020. Less than four weeks later, he was appointed store manager at the Boots St Patrick Street store in Edinburgh, which is where he worked when he was nominated for the RoE Awards. He has since completed the Boots Macmillan Pharmacy Advisor course and the LGBT Foundation's Pride in Practice training. In the summer, he was also chosen to be the Boots Pride Alliance membership lead, adding yet more experience to his CV.
The pharmacy's demographic is diverse: as well as university students, there are affluent and far less affluent communities nearby, as well as a sizeable population of elderly people. "When the pandemic hit, a lot of elderly customers were still coming into the pharmacy," says Richard. "I walk past the entrances to two of the biggest elderly residences on the way to work every day, so I contacted the managers and said we could drop the residents' items off instead, to help stop the spread of coronavirus."
Always happy to help
This delivery service continues to this day, alongside many other popular services, including smoking cessation, the Pharmacy First minor ailments scheme and a hugely successful flu vaccination service, which Richard initiated after GPs in Edinburgh stopped offering flu jabs. "They set up drive-thru vaccination centres instead," he explains. "Can you imagine telling an 80-year-old that they have to go to a drive-in flu vaccination place? Many of them don't even drive!"
The numerous customers Richard has helped appreciate all that he has done for them. This includes a patient who came in on New Year's Eve and admitted to having suicidal thoughts. "Most people would be really alarmed by this, and I was," says Richard. "But I kept him calm for over an hour until the ambulance arrived. It was very busy and a bank holiday, and we had worked late anyway, but we stayed with him until he got the right help."
Competition in the Rising Star category was fierce, but the judges were hugely impressed by what Richard has achieved, especially this vital, life-saving intervention. "His sense of community and extensive additional roles and education demonstrate why Richard is a worthy recipient," says Liz Fidler, Association of Pharmacy Technicians UK president.
Sponsored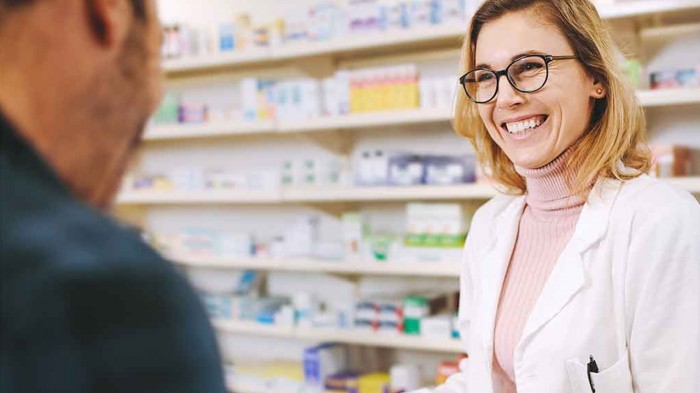 Sponsored education
Update your knowledge on a POM to GSL hayfever switch with this short video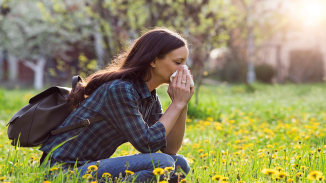 Sponsored education
This module will improve your hay fever knowledge, helping you to understand its impact on sufferers and recommend the right products to ease symptoms
Record my learning outcomes
Recognition of Excellence Awards 2021