Recognition of Excellence Awards 2021
The Mall Pharmacy
Impressing the judges with their outstanding commitment to customer service, the team at The Mall Pharmacy in Luton is a fantastic example of how putting customers first in everything they do can be a winning philosophy
The Mall Pharmacy, an independent pharmacy in Luton, had so many testimonials and letters from customers in support of its RoE Awards entry that the judges couldn't help but be impressed. "Tremendous feedback," commented Salim Jetha, chairman at Avicenna.
In fact, the pharmacy's initial nomination for the Team of the Year Award came from a patient. "My dad was having trouble getting his medication from the pharmacy he'd been going to for years," the patient's daughter explains. "Eventually, he decided to switch to The Mall Pharmacy. It was quite a big decision for him as his medication needs are complex, but he was immediately impressed with the professionalism and support the pharmacy offered. The staff were all really helpful and friendly – nothing was too much trouble. They always explain everything about his medication to him really well, so he has no concerns. He is thrilled that they always remember him and greet him by name when he goes back."
Community connections
The Mall Pharmacy team comprises two pharmacists, a pre-registration pharmacist, two pharmacy assistants – who are both healthy living champions – and two new assistants who started recently through the Government's Kickstart Scheme. "There are not many opportunities for young people at the minute, so we thought it was important to be part of that," says pharmacist Jyotsna Shah.
The business began almost 40 years ago, and has now served several generations of local people. "We have seen children grow up and they remind us of when we helped them as children," says Jyotsna. "It's almost like the community is one extended family."
This family feeling is one of the reasons why customers love and remain loyal to The Mall Pharmacy. There is strong competition from two multiples within walking distance, so the team know their service has to be exemplary. "Our philosophy is to enhance the customer experience," says Jyotsna's fellow pharmacist and the pharmacy's owner Mahesh Shah (pictured with his wife Mina Shah). "We also work really hard to support and develop the team through mentoring, and we are always striving for excellence."
This commitment includes being proactive and working closely with other local healthcare providers, including GPs, nurses, a sexual health clinic, and a dermatologist. It also includes being customer-centric. "Patients are at the centre of everything we do," says Jyotsna. "We always respect their choices and we communicate effectively with them."
Going above and beyond
A successful pharmacy has its patient's best interests at its heart and the level of care and attention to detail shown by The Mall Pharmacy says it all.
Describing the team as "happy, friendly, dynamic, kind, caring and compassionate", Jyotsna explains that because they all come from different backgrounds, they can speak several languages, including Swahili, Hindi, Urdu, Punjabi, French and Italian, which allows them to support a wide variety of customers with a personalised service. "It's so important to be able to communicate effectively," she says. "We have also used sign language, written messages and non-verbal communication at the counter."
Jyotsna says the team has worked really hard throughout the pandemic to provide as much support as they can to customers physical and mental health, especially those shielding. "We've provided a kind word, reassurance and in-depth conversations with patients when they have needed it," she says. "We have not left the delivery of their medication solely up to the delivery driver, we have personally delivered medication ourselves, not only to ensure they get their prescriptions on time, but to remain a point of contact for these patients – a point of contact and a familiar face rather than just their medication."
Deciding to award The Mall Pharmacy her vote for Pharmacy Team of the Year, RoE judge and superintendent pharmacist at LloydsPharmacy, Victoria Steele, says: "This entry shows fantastic levels of communication among the community and support for each other." Leyla Hannbeck, chief executive, Association of Independent Multiple Pharmacies, adds: "This a great example of why community pharmacy is pivotal to the healthcare of the community."
Sponsored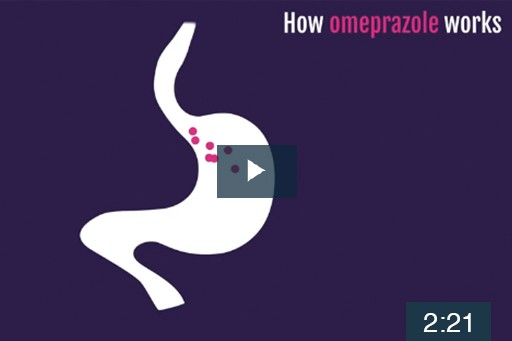 Videos
Understand how omeprazole 20mg works to treat heartburn and acid reflux symptoms
Sponsored education
With research suggesting a possible link between COVID-19 and EPs, make sure you're confident discussing EPs and their treatment with customers
Record my learning outcomes
Recognition of Excellence Awards 2021