Training Matters is published by CIG, the UK's leading provider of sector-specific news and training, publishing 15 healthcare and beauty titles including Pharmacy Magazine, P3, Independent Community Pharmacist and Beauty Magazine. Over the years the company has built an enviable reputation in pharmacy, journalism, education, training, regulatory, awards and conferences, that today amounts to more than 350 years of healthcare industry experience.
Pharmacy Magazine is the leading provider of magazine-based and digital continuing professional development (CPD) content for pharmacists. Its extensive coverage of professional, political, clinical and retailing issues gives community pharmacists all the support they need to successfully develop their roles, both professionally and commercially.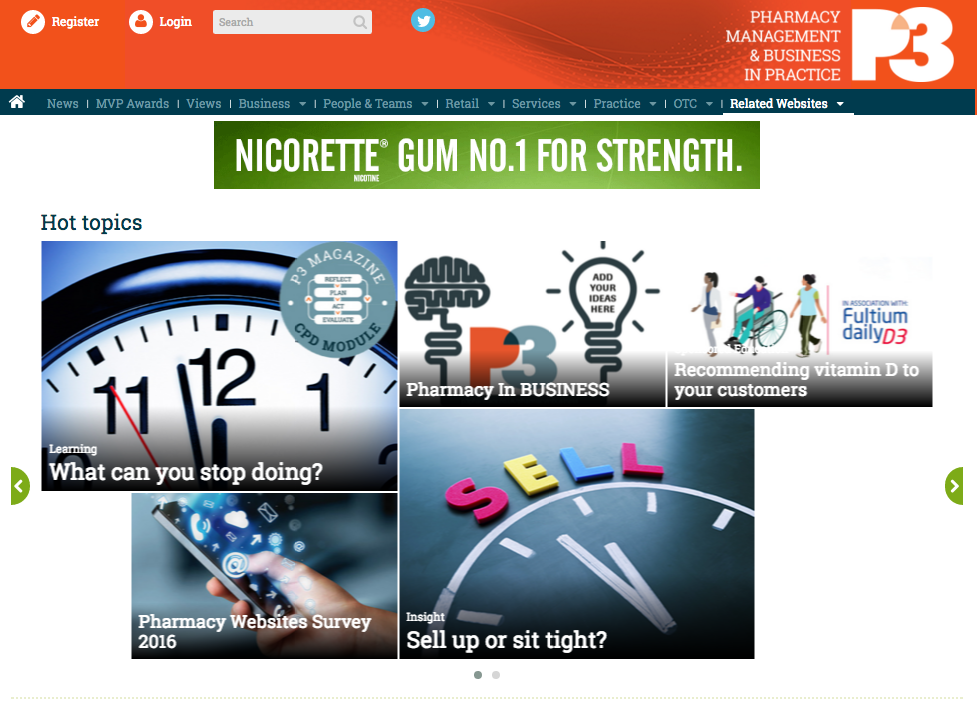 P3's business-focused editorial helps pharmacists to become better leaders and managers within their stores - to help the team meet commercial market challenges and to deliver a high quality, efficient service to customers and patients. Its print and online coverage includes expert guidance, market analysis and OTC category trends, as well as an ongoing business management development programme and management books series.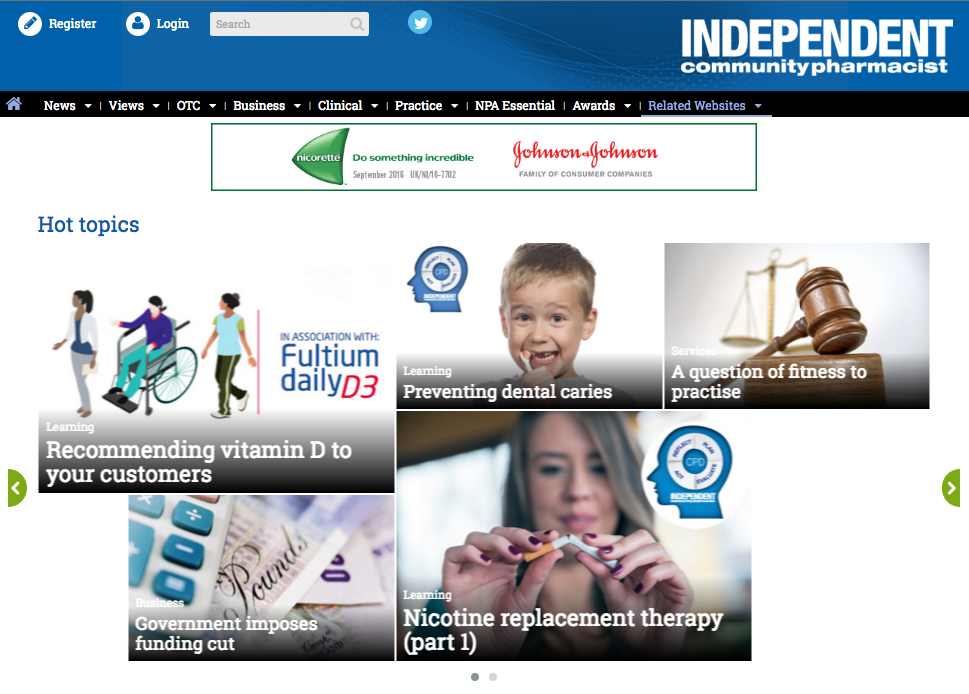 ICP is written exclusively for independent pharmacists and their teams. The content provides insightful comment on the issues, needs and concerns that particularly affect this audience.
Cutting-edge practitioners and key opinion leaders share their thoughts and opinions with ICP readers on the topical issues that affect independent contractors. Marketing features discuss the latest product news and share ideas and tips for improving business performance. The latest news of relevance to independents is regularly uploaded to the ICP website. ICP gives its readers everything they need to know to stay one step ahead of the competition.