A huge thank you to all our 2022 RoE Awards judges:
Ade Williams MBE is the lead pharmacist at the multi-award winning pharmacy Bedminster Pharmacy in Bristol. He oversees a team who have seen great success at the Recognition of Excellence Awards in previous years, and is a true advocate of pharmacy support staff. He is also the pharmacy ambassador for the charity Pancreatic Cancer Action. In 2022, Ade was awarded an MBE in the New Year's Honours List, cited "for services to the NHS and to the community in South Bristol, particularly during Covid-19".
Accuracy checking pharmacy technician and assistant manager Alison Curtis's inspirational story of exemplary customer care saw her named Recognition of Excellence Spotlight Award winner in 2021. Having worked in pharmacy since she was 16 years old, Alison is integral to her community, always going the extra mile to keep customers physically and mentally healthy. She also prioritises supporting her colleagues in the pharmacy and served as a mentor to a fellow RoE 2021 winner.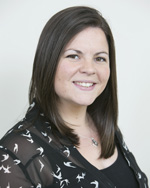 Elen Jones is the Royal Pharmaceutical Society (RPS) director for Wales. She has led on numerous policies and campaigns for the RPS in Wales and across Great Britain and continues to lead a vibrant plan for advancing pharmacy across all sectors. Elen was the project manager and lead author of the current ten-year vision for pharmacy in Wales, Pharmacy: Delivering a Healthier Wales.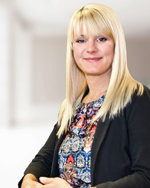 Emma Charlesworth has worked for Numark for 22 years, holding positions such as head of marketing and communications manager, where she developed expertise in pharmacy trade press communications and developing marketing strategies. She was appointed head of marketing operations at Numark's wholesale partner Phoenix Medical Supplies in May 2019 and has been involved in the RoE Awards for many years as a sponsor on behalf of Numark.
Ifti Khan is the Pharmacy Superintendent at Well and has worked in community pharmacy for nearly 30 years, starting his career as a pharmacist. Over the last two years, Ifti has played a leading role in Well's response to the Covid pandemic, creating policies to help protect colleagues, patients and communities. Ifti is also a board member of the Company Chemist Association (CCA), a CCA appointed representative on the PSNC committee and Vice-Chair and Governance lead for Greater Manchester LPC.
Janice Perkins is the Chair of the RPS Community Pharmacy Expert Advisory Group. Formerley the Pharmacy Superintendent at Well, Janice is now a consultant in patient safety and pharmacy practice. An experienced coach and mentor, she focuses on helping healthcare professionals be the best they can be. Her contribution to the profession has been recognised by her being made a Fellow of the RPS and appointed as visiting professor at Keele University.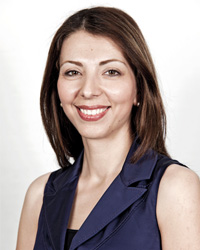 Leyla Hannbeck took over as chief executive of the Association of Independent Multiple Pharmacies (AIM) in July 2019. She has expertise in pharmacy practice, UK healthcare system, UK and EU healthcare policies and NHS commissioning. Leyla was previously the chief pharmacist and director of pharmacy at the National Pharmacy Association (NPA). She joined the NPA in 2010 as head of information services and in 2012 became head of pharmacy services.
Liz Fidler has worked across various pharmacy sectors and is a leader in driving the pharmacy technician profession forwards. Liz is the Senior Professional Advisor Pharmacy Technician Practice at NHS England and Improvement. She has led many workforce developments to ensure the skills and expertise of pharmacy technicians are recognised. Liz is the immediate past president of APTUK and is in her final year of an Executive Masters in Business Administration at the University of Greenwich.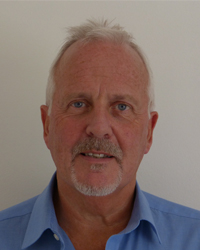 Associate director of Pharmacy Complete, Mike Holden has a passion and extensive track record for innovation in pharmacy and is one of the primary drivers behind the healthy living pharmacy concept. Having worked in the industry for over 40 years, he has established and run his own independent community pharmacy group, led various pharmacy organisations including the National Pharmacy Association, and now works as an international consultant and trainer.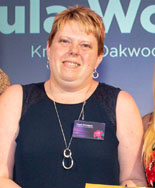 Paula Woodgate is the branch manager at Knights Oakwood Pharmacy in Birstall, Leeds. Her hardworking ethos meant the pharmacy continuously hit targets for its services under her care. She also set up the initiative 'Hunger Knows No Season' which inspired the judging panel to champion her in three categories at the Recognition of Excellence Awards 2019. This included winning the Outstanding Contribution category and the overall Spotlight Award.
Reena Barai has been an Independent Contractor since 2003 and runs her family's Pharmacy, S G Barai Pharmacy in Sutton, Surrey. She is also Community Pharmacy lead for her local Primary Care Network and Deputy Chair of RPS South London. She has previously worked as a hospital pharmacist, CPPE tutor and primary care pharmacist. Her passions lie in person-centred care and empowering Pharmacy teams to make every contact count. She is currently a board member of the NPA and is also the NPA nominated representative on the PSNC committee.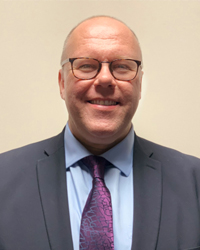 Richard Dunne is the senior manager pharmacy learning and development a Boots UK. This involves leading the Professional Learning and Development team within Boots UK to develop, support and deliver the capability intervention for all professional colleagues within the business. Prior to this he was senior professional standards manager, supporting the company's clinical and professional standards.
Chief operating officer at Right Medicine Pharmacy Ltd, Richard Stephenson leads 34 pharmacy branches and over 250 employees including the Head Office team and functions across Scotland. Richard is also the managing director at Edinpharm Ltd who have over 250 members currently. He was a Recognition of Excellence Awards finalist at the inaugural awards in 2014, achieving highly commended in the Retail Skills category.
Rupen Sedani is the Retail Clinical Superintendent for Avicenna. He was previously Superintendent Pharmacist for Sainsbury's, having worked there in various roles for over 20 years. With 25 years of experience in managing the clinical aspects of both community and hospital pharmacy, he has a vast knowledge of professional, regulatory, and clinical governance for the industry.