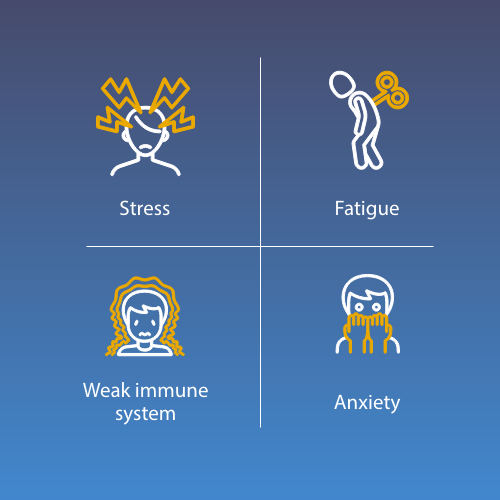 The importance of sleep
Sleep plays an essential role in overall wellbeing and health. When functioning on little to no sleep, customers may find it hard to concentrate or feel more stressed than usual.4 Poor sleep is also linked to effects on physical health, such as a weakened immune system and mental health problems such as anxiety and depression.1
The importance of sleep
Insomnia can be defined as: acute (short-term), lasting less than 4 weeks, or chronic (long-term), lasting more than 4 weeks.5 Sleeplessness occurring at least three nights per week and lasting at least three months may also be defined as long-term insomnia.6 Customers with short-term insomnia can be advised to try improving their bedtime routine and bedroom comfort, or use an over-the-counter sleep aid. Those with long term insomnia should be referred to the GP.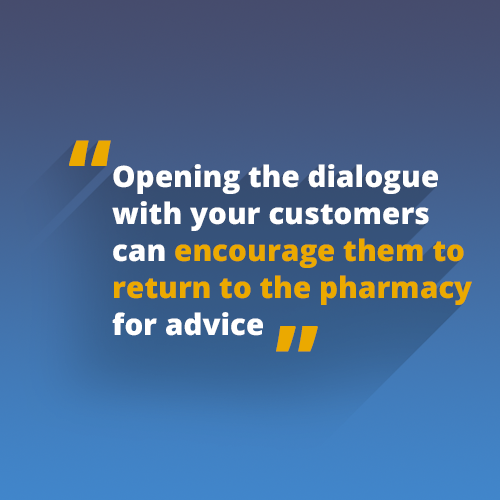 The importance of sleep
Opening the dialogue about the importance of a good night's sleep with your customers can encourage them to return to the pharmacy for advice. Talking about sleep-related issues should be dealt with in a sensitive manner and provoke a discussion about potential causes such as work-related stress, anxiety or working shifts. You can reassure customers that insomnia is common, with 1 in 3 people suffering from mild insomnia.7 There is often a fear of dependency around using sleep aids, but you can use your expertise to educate customers on how sleep aids work. This is an opportunity to support and guide customers to find the best options to aid sleep, including offering self-care advice or exploring over-the-counter sleep aids.